There's an old story about a senator being honored at a big gathering. He asks the waiter for an extra pat of butter for his roll. The waiter refuses. The senator explains that he's a powerful man and this gathering is in his honor. So the waiter explains that he has power, too. He's in charge of the butter. One pat per person and he moves on. Power. Everyone in federal Washington thinks they have it, and most want more of it.
Influence, unlike power, can be more subtle. It resides all over our capital city, for better or for worse. Our goal in this list was to highlight people who have significant influence over policy, the stuff that shapes our country. We avoided those in government who actually write and execute laws: Their authority comes from the voters, and as we've learned, voters can be fickle. Instead, we sought out people with deep subject-matter knowledge, the ones who understand the nuances and complexities of how and where laws affect business, government, and society—the ones who are going to be maintaining that knowledge no matter who gets voted in or voted out of office.
Nels Olson, who heads the search firm Korn Ferry's Global Government Affairs Practice and often gets retained to help trade associations and corporations find leaders, has a way of describing the sort of influence clients are looking for: "No matter the type of organization, the most sought-after candidates can formulate both policy and strategy from the ground up as well as communicate effectively to all audiences."
Of course, policy areas vary from mainstream to obscure. We couldn't include them all. We tried to select areas on which we felt the new administration and Congress would focus—the subjects that will dominate the next few years. Our roster includes denizens of Washington's think tanks and universities, former public servants as well as those who have always worked in the private sector. We've included people from across the ideological spectrum. But we've tried to avoid "hired guns," whose influence might derive purely from their Rolodex or their communications skills. Instead, we've sought out those whose advocacy derives from policy expertise within their sector.
Finally, we didn't include people entering the new administration, a group that changed daily as we went to press.
Policymaking changes as governments come in and out of power. But the bedrock underlying it—expertise that enables public service and good-faith debate and explains why idealists still come to Washington—remains.Here's a look at who's wielding that influence right now.
---
More from Washington's Most Influential People: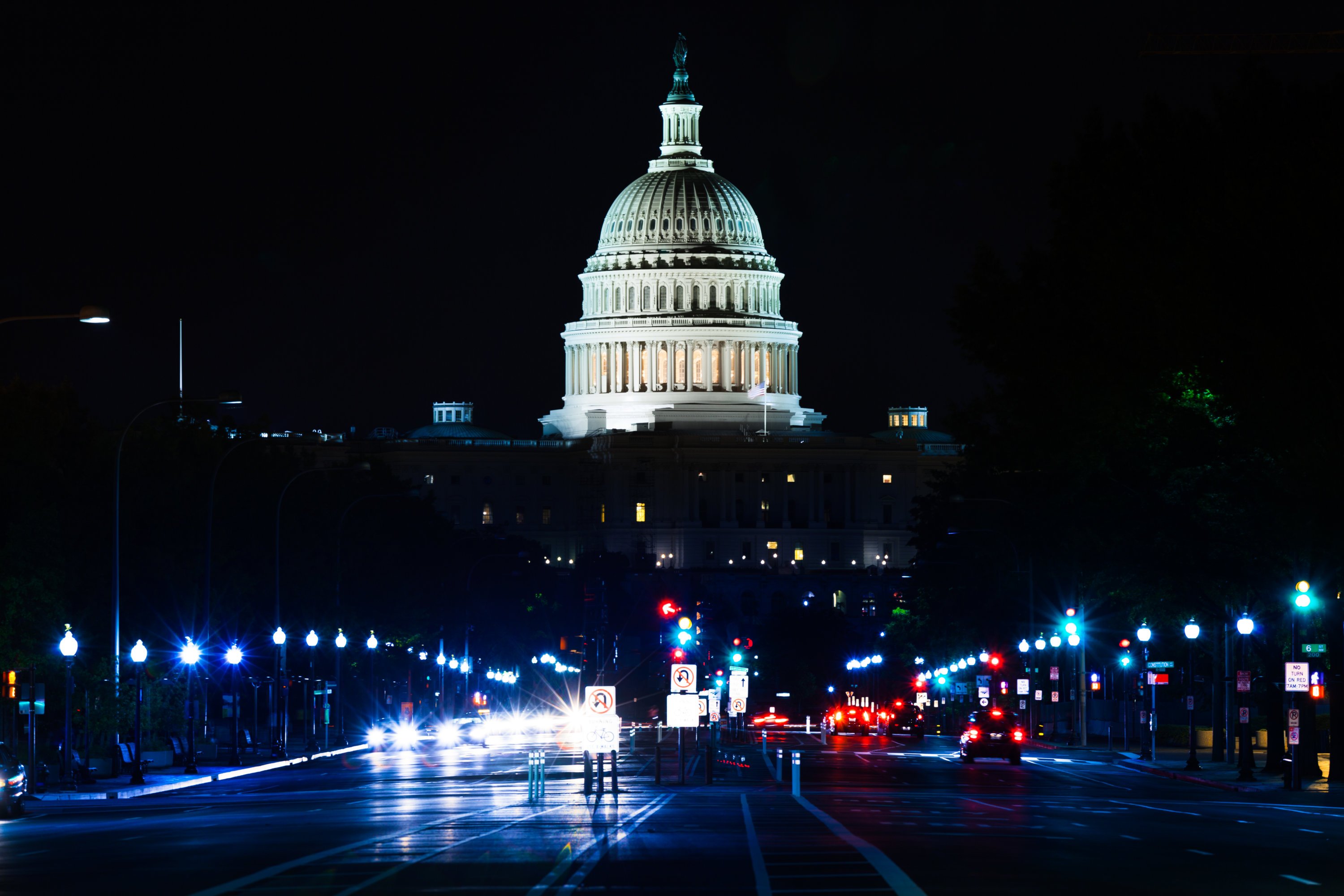 Meet the Influencers
Conversations with some of the folks on Washington's 2021 Most Influential People list.
---
Antitrust
David Chavern
News Media Alliance
President and CEO
Mark Hansen
Kellogg Hansen Todd Figel & Frederick
Partner
William Kovacic
George Washington University
Professor
Barry Lynn
Open Markets Institute
Executive Director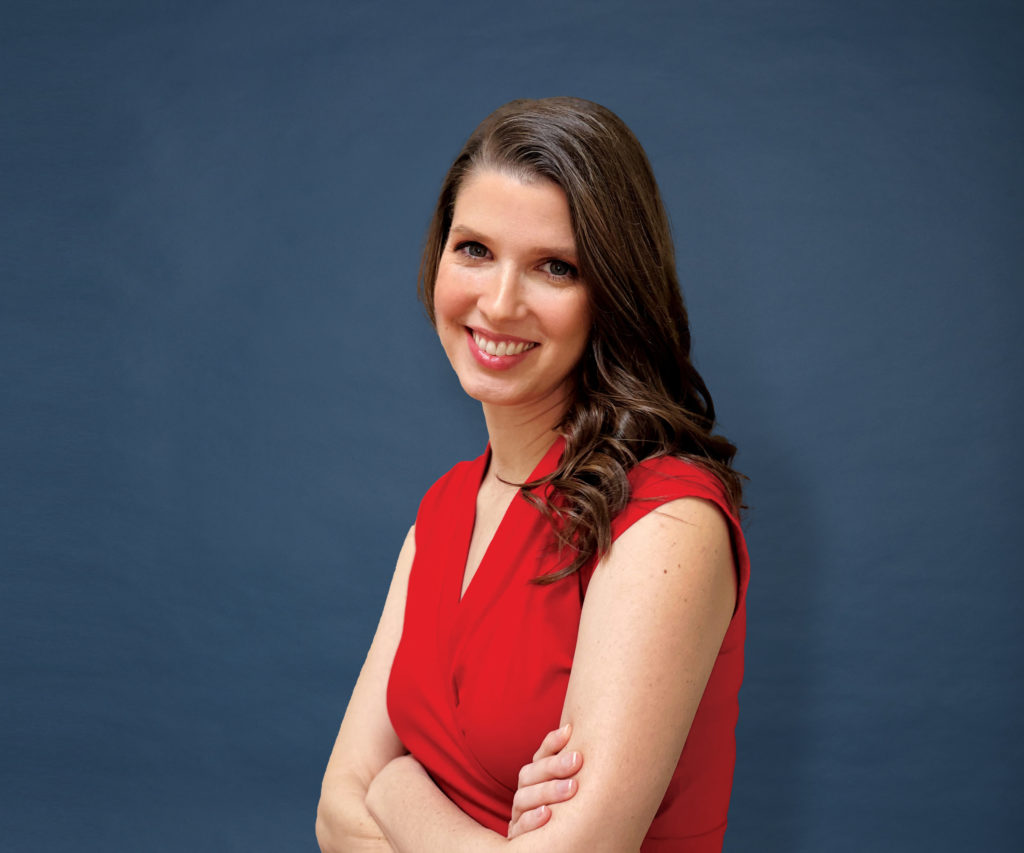 Sarah Miller
American Economic Liberties Project
Executive Director
Jennifer Newstead
Facebook
VP and General Counsel
Tony Romm
Washington Post
Senior Tech Policy Reporter
John Schmidtlein
Williams & Connolly
Partner
Matt Stoller
American Economic Liberties Project
Director of Research
---
Back to Top
Banking and Finance
Kenneth E. Bentsen Jr.
SIFMA
President and CEO
Naomi Camper
American Bankers Association
Chief Policy Officer
Kate Childress
Bank Policy Institute
EVP and Head of Public Affairs
Lisa Gilbert
Public Citizen
EVP
Richard Hunt
Consumer Bankers Association
President and CEO
Dennis Kelleher
Better Markets
Cofounder, President, and CEO
Aaron Klein
Brookings
Senior Fellow
Bill Nelson
Bank Policy Institute
EVP and Chief Economist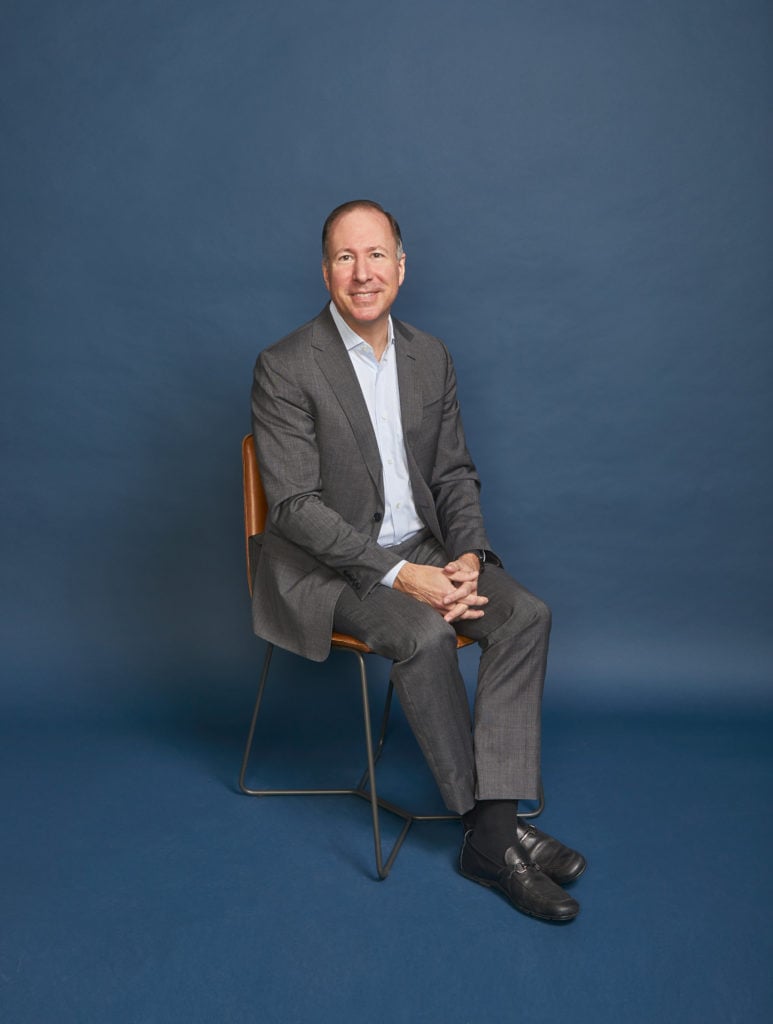 Rob Nichols
American Bankers Association
President and CEO
Rebeca Romero Rainey
Independent Community Bankers of America
President and CEO
Brendan Reilly
Barclays
Managing Director and Head of US Regulatory Policy and Government Relations
Dan Smith
Consumer Bankers Association
EVP and Head of Regulatory Affairs
Jamie Wall
SIFMA
EVP, Advocacy
Candida Wolff
Citigroup
EVP, Global Government Affairs
Robert B. Zoellick
Harvard Kennedy School
Senior Fellow
---
Back to Top
Business and Labor
Elissa Alben
Pfizer
Senior Director, Global Trade Policy
Bruce Andrews
SoftBank Group International
SVP and Managing Partner
Binyamin Appelbaum
New York Times
Writer, Editorial Board
Tom Bené
National Restaurant Association
President and CEO
Abigail Blunt
Kraft Heinz
Global Head, Government Affairs
Joshua Bolten
Business Roundtable
President and CEO
Neil Bradley
U.S. Chamber of Commerce
EVP and Chief Policy Officer
Myron Brilliant
U.S. Chamber of Commerce
EVP
Dan Bryant
Walmart
SVP, Global Public Policy and Government Affairs
Suzanne Clark
U.S. Chamber of Commerce
President
Ken W. Cole
Cactus Consulting
Managing Partner
Katie Beirne Fallon
McDonald's
EVP and Chief Global Impact Officer
Caroline L. Harris
U.S. Chamber of Commerce
VP, Tax Policy and Economic Development
Jennifer Hillman
Council on Foreign Relations
Senior Fellow, Trade and International Political Economy
Robert Holleyman
Crowell and Moring
Partner
Chris Jahn
American Chemistry Council
President and CEO
Sean Kennedy
National Restaurant Association
EVP, Public Affairs
Tom Kuhn
Edison Electric Institute
President
Stephen Lamar
American Apparel & Footwear Association
President and CEO
Brett Loper
American Express
EVP, Government Affairs
Katherine Lugar
American Beverage Association
President and CEO
Bill Miller
American Gaming Association
President and CEO
John Murphy
U.S. Chamber of Commerce
SVP, International Policy
Charles Rivkin
Motion Picture Association
Chairman and CEO
Chip Rogers
American Hotel and Lodging Association
President and CEO
Randy Russell
The Russell Group
President
Jock Scharfen
Cargill
SVP, Global Government Relations
Matt Shay
National Retail Federation
President and CEO
Jay Timmons
National Association of Manufacturers
President and CEO
Lezlee Westine
Personal Care Products Council
President and CEO
---
Back to Top
Civil Rights and Criminal Justice
Nihad Awad
CAIR
Cofounder and Executive Director
Melanie L. Campbell
National Coalition on Black Civic Participation
President and CEO
David Cole
ACLU
National Legal Director
Benjamin Crump
Ben Crump Law
President and Founder
Holly Harris
Justice Action Network
President and Executive Director
Eric H. Holder
Covington & Burling
Partner
Van Jones
REFORM Alliance
CEO
Hilary O. Shelton
NAACP
Director, Washington Bureau
Clint Smith
The Atlantic
Staff Writer
Chuck Wexler
Police Executive Research Forum
Executive Director
---
Back to Top
Climate/Environment
Paul Bledsoe
Progressive Policy Institute
Strategic Adviser
Rachel Cleetus
Union of Concerned Scientists
Policy Director, Climate and Energy Program
David Doniger
Natural Resources Defense Council
Senior Strategic Director, Climate & Clean Energy Program
Lila Helms
National Fish and Wildlife Foundation
EVP, External Affairs
Fred Krupp
Environmental Defense Fund
President
Varshini Prakash
Sunrise Movement
Cofounder and Executive Director
Lonnie R. Stephenson
International Brotherhood of Electrical Workers
International President
Cyril T. Zaneski and Amy Carlile
E&E News
Executive Editor and Managing Editor
---
Back to Top
Economic Policy
Dean Baker
Center for Economic and Policy Research
Cofounder and Senior Economist
Oren Cass
American Compass
Founder and Executive Director
Tyler Cowen
George Mason University
Director, Mercatus Center
Steve H. Hanke
Cato Institute
Senior Fellow
Douglas Holtz-Eakin
American Action Forum
President
Greg Ip
Wall Street Journal
Chief Economics Commentator
Maya MacGuineas
Committee for a Responsible Federal Budget
President
Joyce Y. Meyer
American Council of Life Insurers
EVP, Government Relations
Susan K. Neely
American Council of Life Insurers
President and CEO
Adam Posen
Peterson Institute for International Economics
President
Heidi Shierholz
Economic Policy Institute
Senior Economist and Director of Policy
Gene Sperling
Sperling Economic Strategies
President
John Stanton
Hogan Lovells
Senior Counsel
Ernie Tedeschi
Evercore ISI
Managing Director and Policy Economist
David Wessel
Brookings
Senior Fellow
Matthew Yglesias
Slow Boring
Founder and Editor
---
Back to Top
Education
Dr. Mildred García
American Association of State Colleges and Universities
President
Alexis Goldstein
Americans for Financial Reform
Senior Policy Analyst
Rick Hess
AEI
Resident Scholar
Dana Laurens
Education Reform Now
National Deputy Director for Advocacy, Policy Engagement, and Partnerships
Lodriguez Murray
United Negro College Fund
SVP, Public Policy and Government Affairs
Becky Pringle
National Education Association
President
Nina Rees
National Alliance for Public Charter Schools
President and CEO
Andrew J. Rotherham
Bellwether Education Partners
Cofounder and Partner
Randi Weingarten
American Federation of Teachers
President
---
Back to Top
Energy
Bryan Anderson
Southern Company
EVP and President, External Affairs
Marty Durbin
U.S. Chamber of Commerce
SVP, Policy
Amy Farrell
American Clean Power Association
SVP, Government and Public Affairs
Alex Flint
Alliance for Market Solutions
Executive Director
Elizabeth Gore
Environmental Defense Fund
SVP, Political Affairs
Karen Harbert
AGA
President and CEO
Roland Hwang
Natural Resources Defense Council
Managing Director, Climate & Clean Energy Program
Karen Knutson
Chevron
VP and GM, Government Affairs
John F. Kotek
Nuclear Energy Institute
VP, Policy Development and Public Affairs
Beverly K. Marshall
Nuclear Energy Institute
VP, Governmental Affairs
Jim Matheson
National Rural Electric Cooperative Association
CEO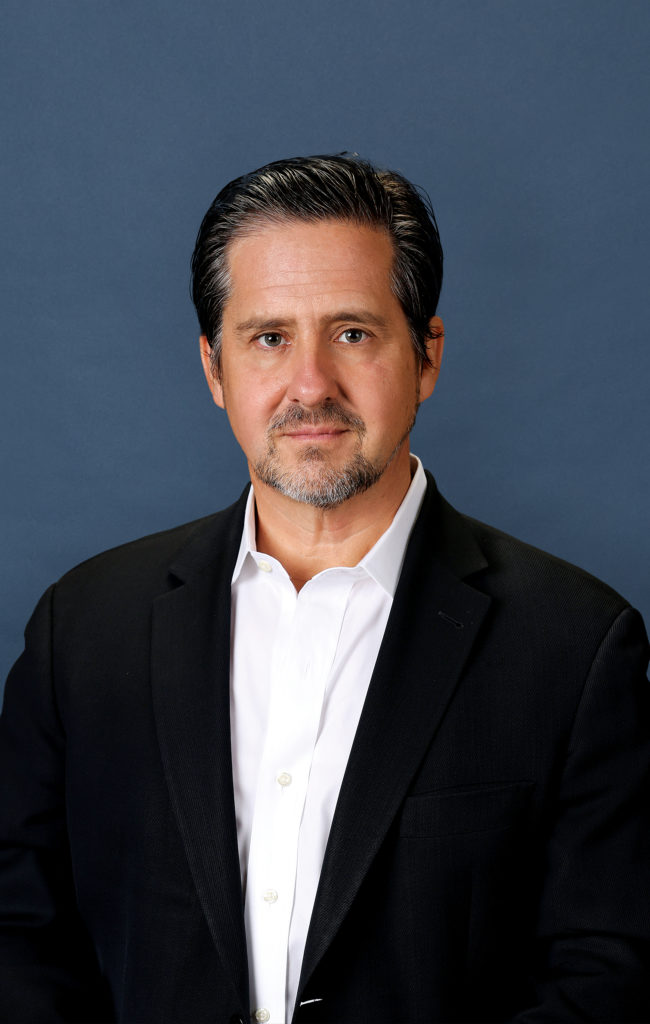 Bob McNally
Rapidan Energy Group
Founder and President
Jeanne Mitchell
Exxon Mobil
Senior Director, Federal Relations
Todd Snitchler
Electric Power Supply Association
President and CEO
Mike Sommers
API
President and CEO
Kelsey Tamborrino
Politico
Reporter and Author, Morning Energy
Alex Whitaker
National Governors Association
Legislative Director, Natural Resources Committee
Brian Wolff
Edison Electric Institute
EVP, Public Policy and External Affairs
Heather Zichal
American Clean Power Association
CEO
---
Back to Top
Foreign Affairs
Alyssa Ayres
George Washington University
Dean, Elliott School of International Affairs
Emma Belcher
Ploughshares Fund
President
Jeremy Ben-Ami
J Street
President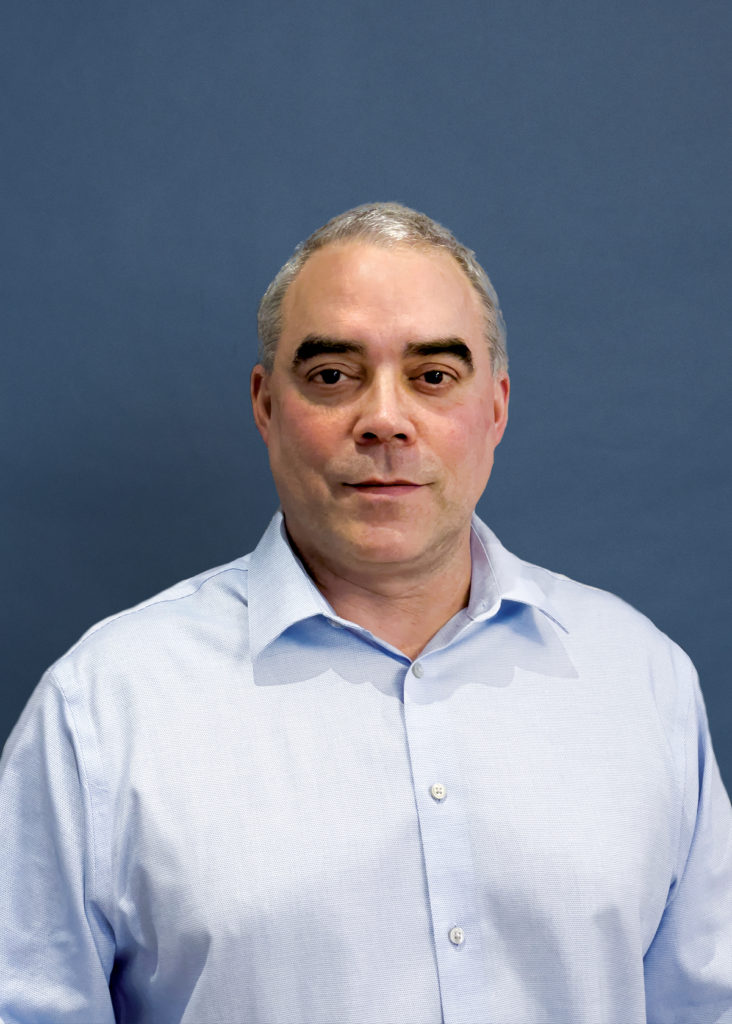 Bill Bishop
Sinocism
Author and Publisher
Spencer P. Boyer
Brennan Center for Justice
Director, Washington Office
Rosa Brooks
Georgetown Law
Professor and Associate Dean
Eliot A. Cohen
SAIS
Dean
Karen Donfried
German Marshall Fund
President
Matt Duss
Senator Bernie Sanders
Foreign Policy Adviser
Michèle Flournoy
WestExec Advisors
Cofounder, Managing Partner
Bonnie S. Glaser
CSIS
Senior Adviser
Fred Hiatt
Washington Post
Editorial Page Editor and Columnist
Heather Hurlburt
New America
Director, New Models of Policy Change
Frank Kendall
CSIS
Senior Adviser
Howard Kohr
AIPAC
CEO
Elisa Massimino
Georgetown Law
Chair, Human Rights
Alex McCoy
Common Defense
Political Director
Evan Medeiros
The Asia Group
Senior Adviser
Michael Morell
Beacon Global Strategies
Senior Counselor
Trita Parsi
Quincy Institute
Cofounder and EVP
Dennis Ross
The Washington Institute for Near East Policy
Counselor and Distinguished Fellow
Kori Schake
AEI
Director, Foreign and Defense Policy Studies
Loren DeJonge Schulman
Partnership for Public Service
VP, Research, Analysis, and Evaluation
Yasmine Taeb
Human Rights Lawyer and Progressive Activist
Christine Wormuth
RAND
Senior Fellow
Thomas Wright
Brookings
Senior Fellow
---
Back to Top
Good Government
Michael Abramowitz
Freedom House
President
Noah Bookbinder
Citizens for Responsibility and Ethics in Washington
Executive Director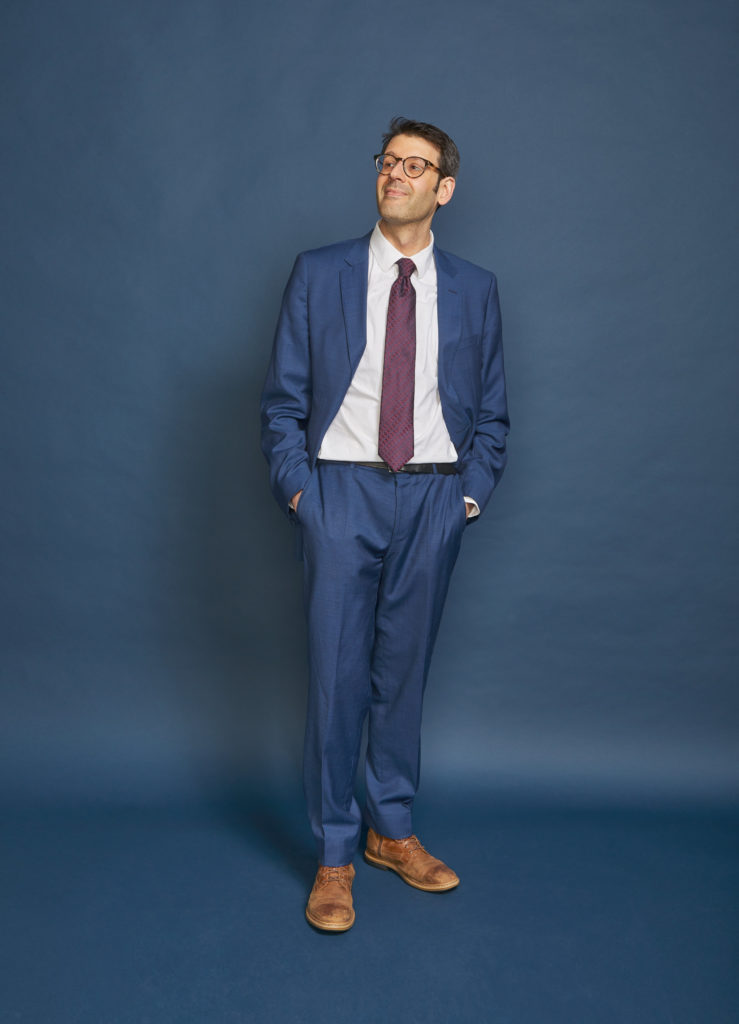 Lee Drutman
New America
Senior Fellow
Norm Eisen
Brookings
Senior Fellow
Jack Goldsmith
Harvard Law School
Professor
Jeff Hauser
Revolving Door Project
Executive Director
Craig Holman
Public Citizen
Government Affairs Lobbyist
Sheila Krumholz
Center for Responsive Politics
Executive Director
Tiffany Muller
End Citizens United
President and Executive Director
Norman J. Ornstein
AEI
Emeritus Scholar
Trevor Potter
Campaign Legal Center
Founder and President
Rob Richie
FairVote
President and CEO
Jacqueline Simon
American Federation of Government Employees
Public Policy Director
Max Stier
Partnership for Public Service
President and CEO
---
Back to Top
Healthcare
Jane Adams
Johnson & Johnson
VP, Federal Government Affairs
Cory Alexander
UnitedHealth Group
EVP, Corporate Affairs
Stuart Butler
Brookings
Senior Fellow, Economic Studies
Michael Cannon
Cato Institute
Director, Health Policy Studies
James Capretta
AEI
Resident Fellow
Chip Davis
Healthcare Distribution Alliance
President and CEO
Dan Diamond
Washington Post
National Health Reporter
Megan K. Donovan
Guttmacher Institute
Senior Policy Manager
Matt Eyles
America's Health Insurance Plans
President and CEO
Paul Ginsburg
Brookings
Chair, Health Policy Studies
Scott Gottlieb
AEI
Resident Fellow
Aron Griffin
America's Health Insurance Plans
SVP, Federal Affairs
G. William Hoagland
Bipartisan Policy Center
SVP
Genevieve Kenney
Urban Institute
VP, Health Policy
Jay Khosla
Humana
SVP, Corporate Affairs
Courtney Lawrence
Cigna
Managing Director, Government Affairs
Nancy LeaMond
AARP
EVP
Dan Leonard
Association for Accessible Medicines
President and CEO
Farzad Mostashari
Aledade
CEO
Len Nichols
George Mason University
Director, Center for Health Policy Research and Ethics
Kavita Patel
Brookings
Nonresident Fellow
Richard Pollack
American Hospital Association
President and CEO
Ron Pollack
Families USA
Chair Emeritus
Lori Reilly
PhRMA
COO
Sarah Rosenbaum
George Washington University
Professor
Elisabeth Rosenthal
Kaiser Health News
Editor in Chief
JC Scott
Pharmaceutical Care Management Association
President and CEO
Bill Sweeney
AARP
SVP, Government Affairs
Grace-Marie Turner
Galen Institute
President
Stephen Ubl
PhRMA
President and CEO
Scott Whitaker
AdvaMed
President and CEO
Mark Wilson
American Health Policy Institute
President
---
Back to Top
Immigration
Eleanor Acer
Human Rights First
Senior Director, Refugee Protection
Michael Breen
Human Rights First
President and CEO
Caitlin Dickerson
The Atlantic
Staff Writer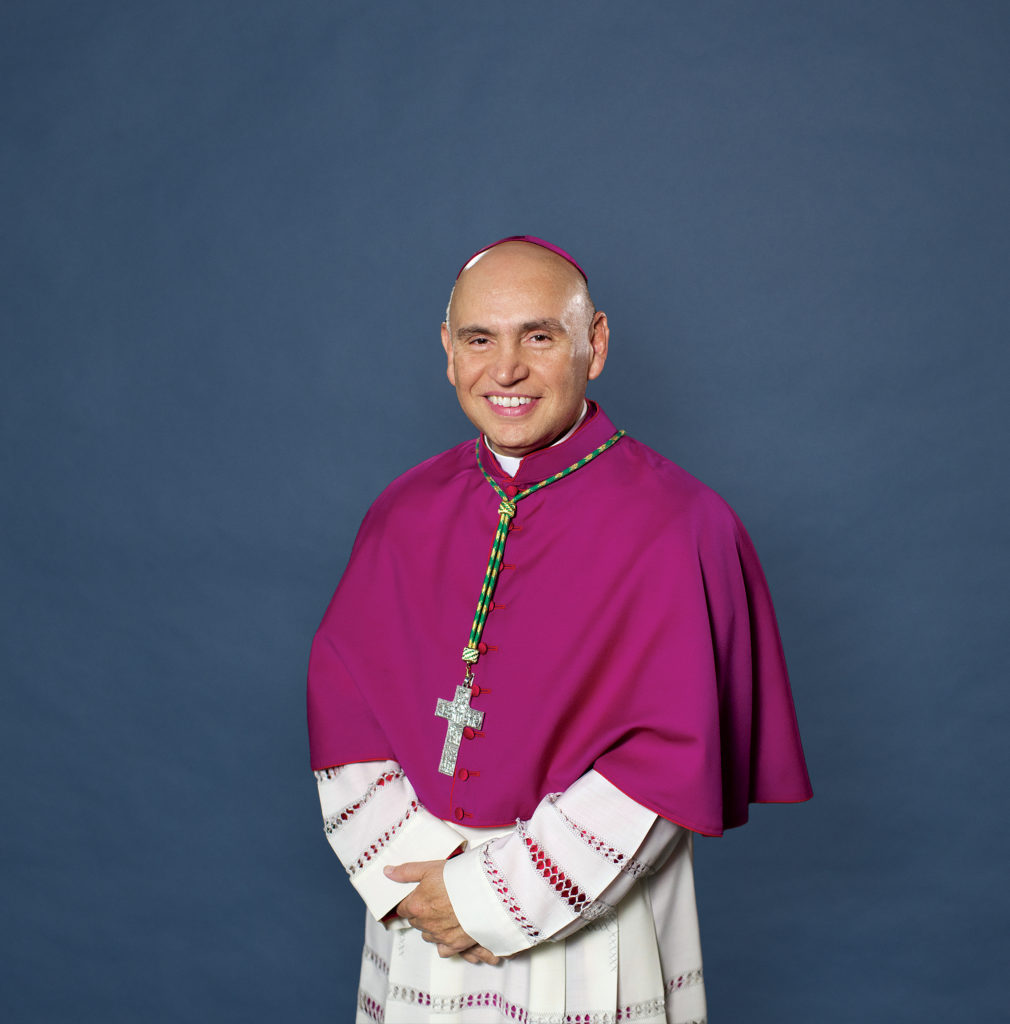 Mario E. Dorsonville
Catholic Church in Washington
Bishop
Claudia Flores
Center for American Progress
Immigration Campaign Manager
Carlos Gutierrez
TheDream.US
Cofounder
Tom Jawetz
Center for American Progress
VP, Immigration Policy
Todd Schulte
FWD.us
President
---
Back to Top
Infrastructure and Transportation
Gina Adams
FedEx
CVP, Government and Regulatory Affairs
Mitch Bainwol
Ford
Chief Government Relations Officer
Shailen Bhatt
Intelligent Transportation Society of America
President and CEO
Nicholas E. Calio
Airlines for America
President and CEO
Everett Eissenstat
General Motors
SVP, Global Public Policy
Theresa Fariello
United Airlines
SVP, Government Affairs
Nathan Gatten
American Airlines
SVP, Government Affairs
Ian Jefferies
Association of American Railroads
President and CEO
Kathryn D. Karol
Caterpillar
VP, Global Government and Corporate Affairs
Timothy Keating
Boeing
EVP, Government Operations
Laura Lane
UPS
Chief Corporate Affairs, Communications, and Sustainability Officer
Timothy P. Lynch
Morgan Lewis
Senior Director
Stephen Neuman
American Airlines
VP, Global Government Affairs
Chris Spear
American Trucking Associations
President and CEO
Jim Tymon
American Association of State Highway and Transportation Officials
Executive Director
Cherie Wilson
General Motors
Director, Federal Affairs
Heather Wingate
Delta
SVP, Government Affairs
---
Back to Top
Legal Intelligentsia
Donald Ayer
Campaign Legal Center
Senior Adviser
Andrew P. Bakaj
Compass Rose Legal Group
Founding and Managing Partner
George Conway
Checks & Balances
Founding Member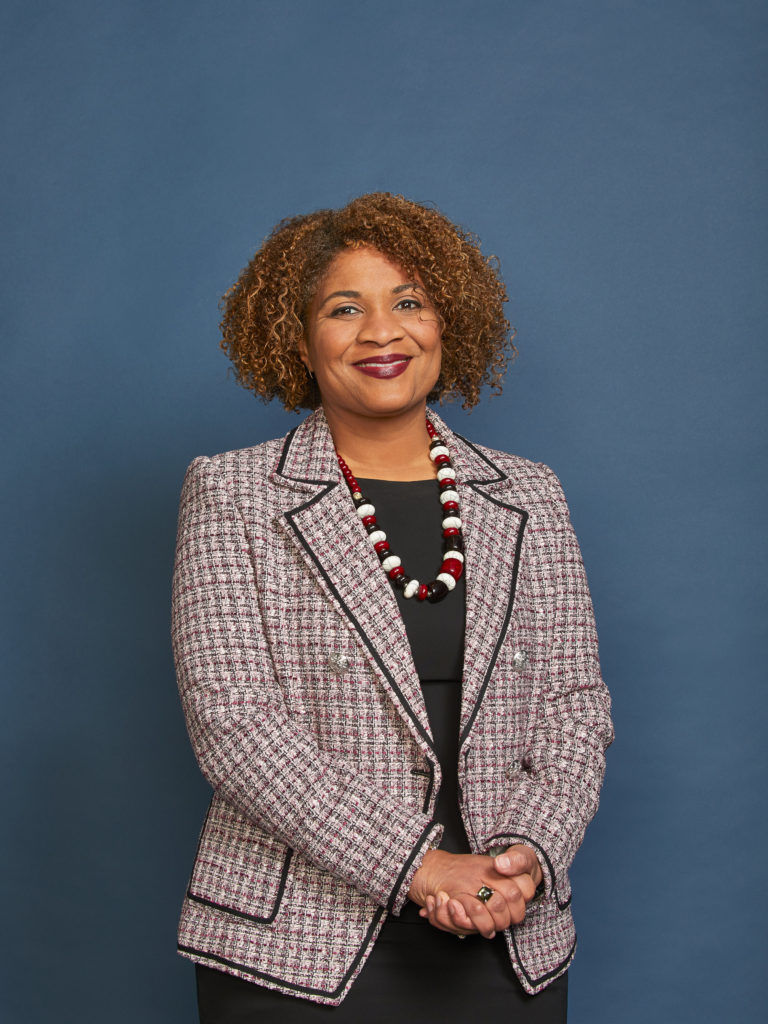 Fatima Goss Graves
National Women's Law Center
President and CEO
Deepak Gupta
Gupta Wessler
Founding Principal
Neal Katyal
Hogan Lovells
Partner
Joshua Matz
Kaplan Hecker & Fink
Partner
Benjamin Wittes
Lawfare
Editor in Chief
Mark S. Zaid
Mark S. Zaid, PC
Managing Partner
---
Back to Top
National Security and Defense
Sergio Aguirre
WestExec Advisors
Cofounder and Managing Partner
Ginny Badanes
Microsoft
Director, Strategic Projects, Cybersecurity, and Democracy
Maggie Brunner
National Governors Association
Program Director, Homeland Security and Public Safety
Raj De
Mayer Brown
Managing Partner
Stephen J. Hadley
RHGM
Principal
Fiona Hill
Brookings
Senior Fellow
Bruce Hoffman
Georgetown University
Professor
Christopher Krebs
Krebs Stamos Group
Founding Partner
James Andrew Lewis
CSIS
SVP
H.R. McMaster
Hoover Institution
Senior Fellow
Michael E. O'Hanlon
Brookings
Senior Fellow
---
Back to Top
Tech and Telecom
Josh Ackil
Franklin Square Group
Cofounder
Craig Albright
BSA | The Software Alliance
VP, Legislative Strategy
Meredith Attwell Baker
CTIA
President and CEO
Michael Beckerman
TikTok
VP, Head of US Public Policy
Shirley Bloomfield
NTCA–The Rural Broadband Association
CEO
Catherine Bohigian
Charter Communications
EVP, Government Affairs
Jay Carney
Amazon
SVP, Global Corporate Affairs
Maura Colleton Corbett
Glen Echo Group
Founder and CEO
Victoria Espinel
BSA | The Software Alliance
President and CEO
Ed Gillespie
AT&T
SEVP, External and Legislative Affairs
Fred Humphries
Microsoft
Corporate VP, US Government Affairs
Brian Huseman
Amazon
VP, Public Policy
Jeff Joseph
Software & Information Industry Association
President
Joel Kaplan
Facebook
VP, Global Public Policy
Kevin Martin
Facebook
Leader, Global Economic Policy Team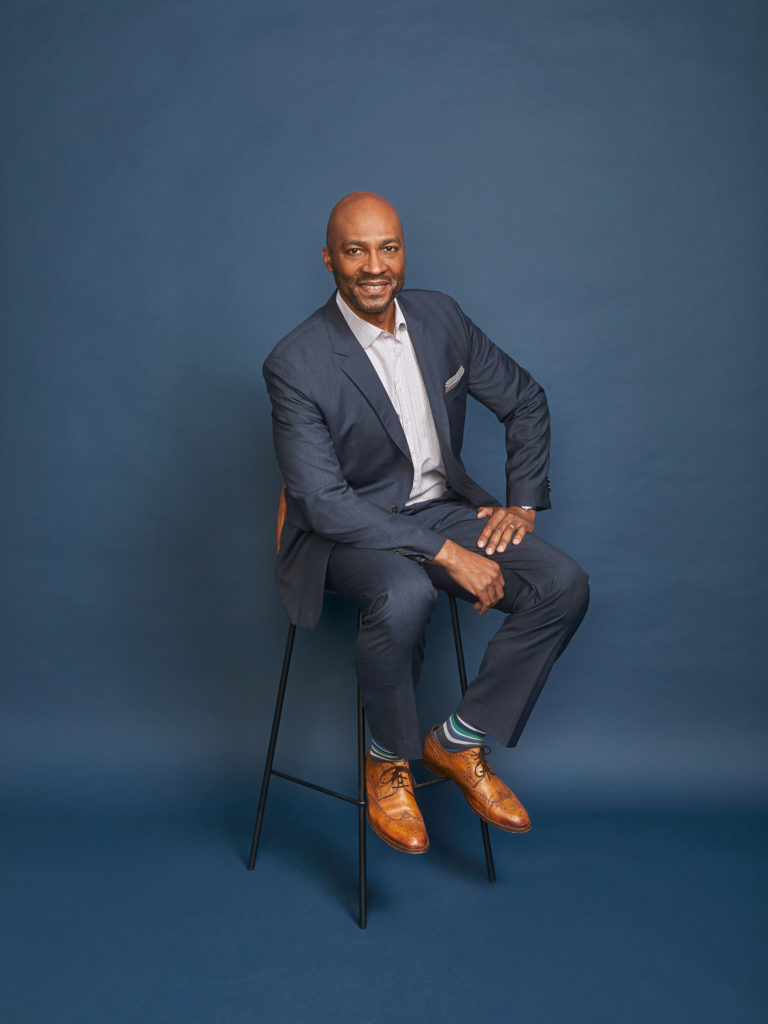 Stanley Pierre-Louis
Entertainment Software Association
President and CEO
Tim PowderlyApple
Senior Director, Federal Government Affairs
Michael Powell
NCTA–The Internet and Television Association
President and CEO
Gary Shapiro
Consumer Technology Association
President and CEO
Gigi Sohn
Georgetown Law Institute for Technology Law & Policy
Distinguished Fellow
Jonathan Spalter
USTelecom
President and CEO
Gerry Stegmaier
Reed Smith
Attorney
Kara Swisher
ReCode
Cofounder and Editor at Large
This article appears in the March, 2021 issue of Washingtonian.