The Promoter

Caroline Phillips
Founder, National Cannabis Festival and National Cannabis Policy Summit
As a kid growing up in 16th Street Heights during the '90s and early 2000s, she'd watch her neighbors' residences being raided for pot offenses. As an adult, she has turned her hometown into a destination for weed stans, organizing the area's first cannabis festival in 2016. Nearly 20,000 people attended the last in-person event, at RFK; it now includes a policy component, too.
Back to Top
The Growers
Andras Kirschner and Ed Weidenfeld
Co-owners, Phyto Management and Maryland Cultivation and Processing
When longtime lawyer and Reagan campaign counsel Ed Weidenfeld was diagnosed with Parkinson's, his son introduced him to farmer and Landon alum Andras Kirschner. The pair became partners in pot-growing ventures in Hagerstown and DC. The latter, Phyto, was DC's highest-grossing in 2019, with $3.2 million in revenue. "I once thought cannabis would put users on the path to inevitable addiction," Weidenfeld says. Now it "keeps me close to the beauty of life."
Back to Top
The Retailers
Jeffrey Kahn and Stephanie Reifkind Kahn
Owners, Takoma Wellness Center
After decades working in healthcare (Stephanie) and using his rabbinate to help families face illness (Jeffrey), the couple opened their dispensary in 2013, making it one of the longest-running in DC. It was also the city's top-grossing in 2019, with $7.6 million in revenue. Pot is a family business: Son Josh works with his parents, and his brother, James, has worked for other local weed outfits.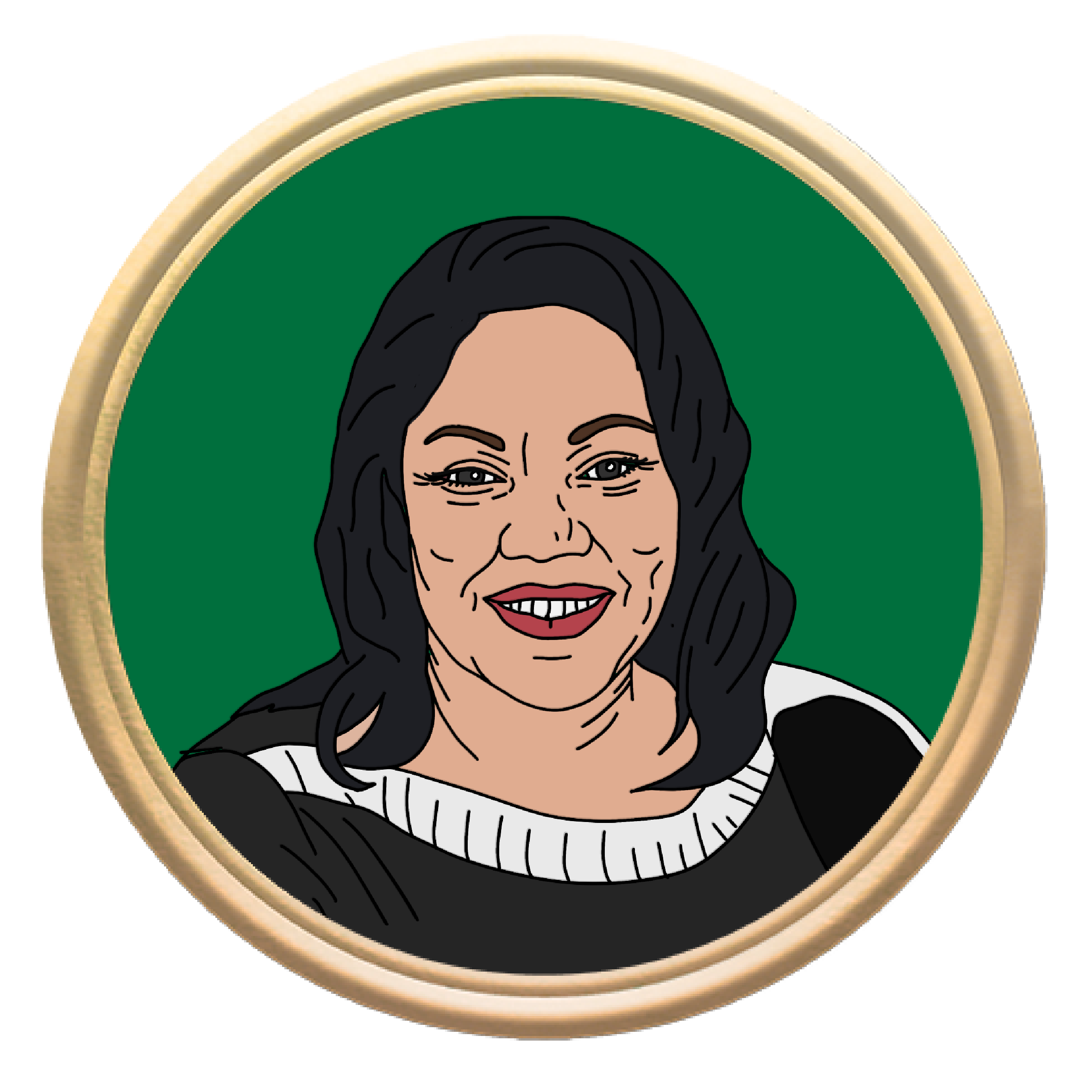 Chanda Macias
Owner/CEO, National Holistic Healing Center; CEO, Women Grow; first vice chair, National Cannabis Roundtable
The former director of STEM education at Howard University runs a six-year-old dispensary in Dupont Circle, the second-highest-grossing outfit in DC in 2019. She has national sway, too, mentoring people through the networking organization Women Grow and working to influence US policy as a leader in the cannabis-reform group chaired by former House speaker John Boehner.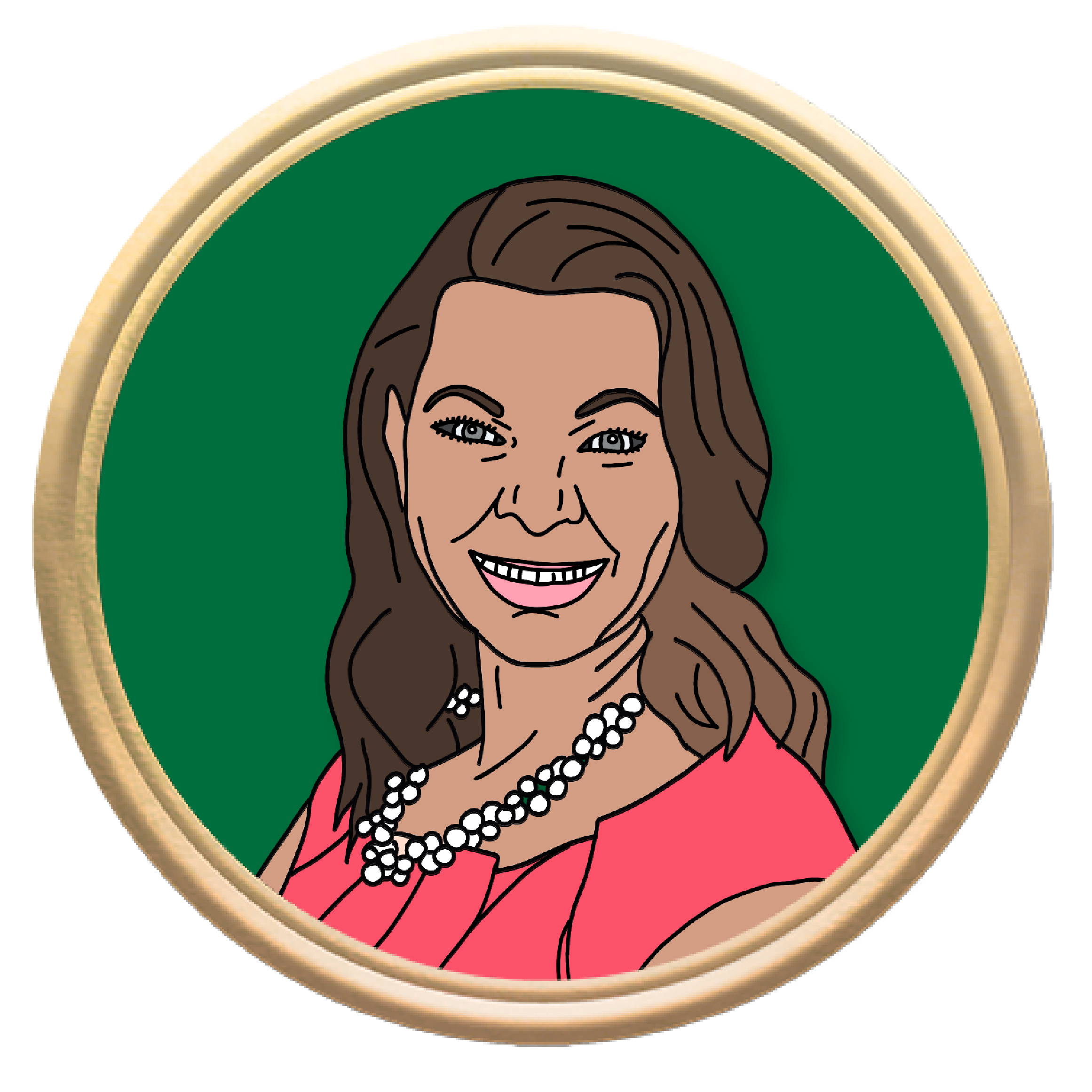 Linda Mercado Greene
Owner/CEO, Anacostia Organics; chair, DC Cannabis Trade Association
A former chief of staff to Marion Barry saw opportunity when DC paused its dispensary licensing and no licenses had been granted east of the Anacostia River. She convinced the city to resume licensing and subsequently set up her dispensary in early 2019, just up from the Big Chair on MLK Avenue. On the side, she heads the advocacy group for the city's growers and sellers.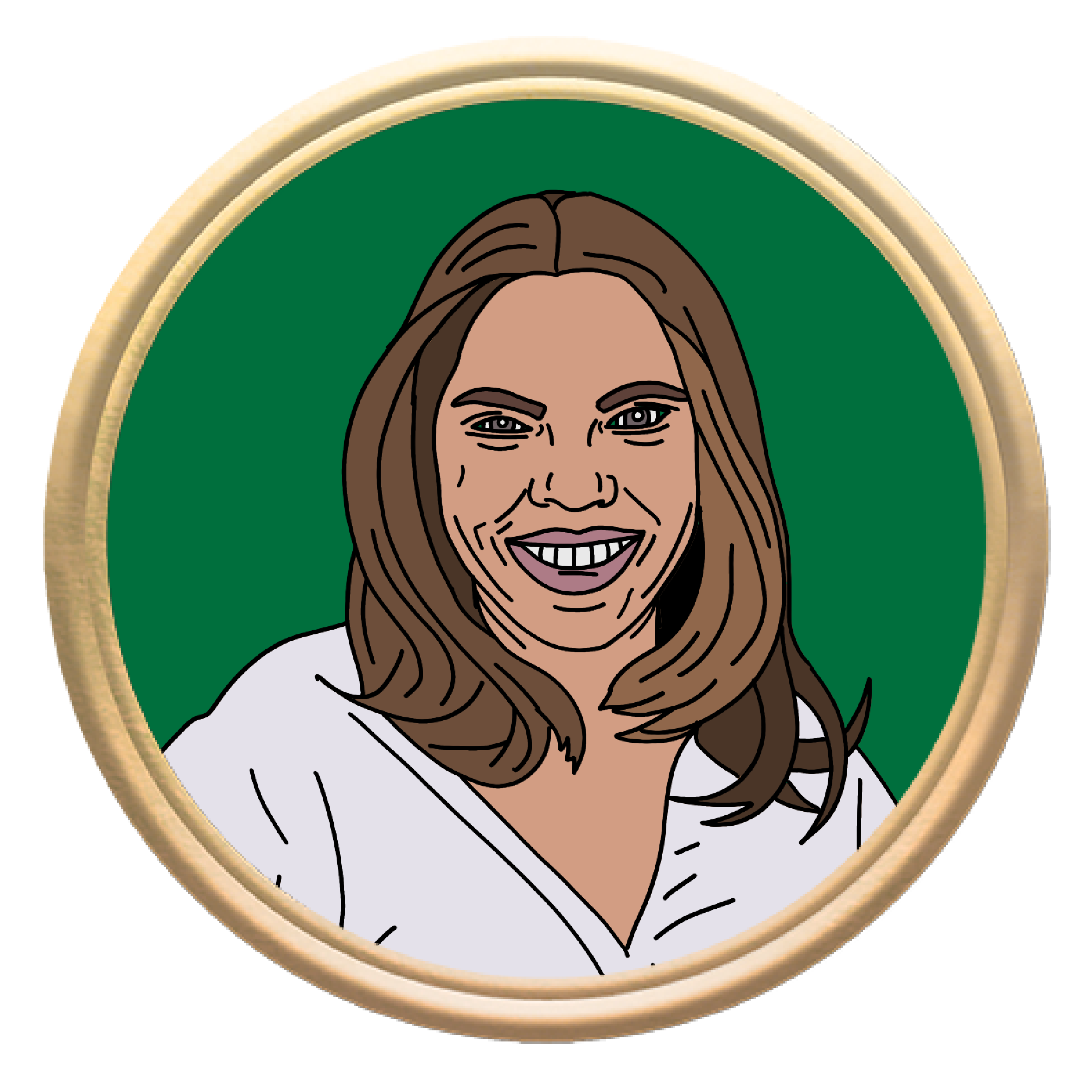 Hope Wiseman
Owner/CEO, Mary & Main
When Wiseman—the former Falcons cheerleader who starred on the E! reality show WAGS Atlanta—opened her dispensary in Prince George's County in 2018 at age 26, she became the youngest Black female dispensary owner in the US. This year, she plans to begin franchising to other minority entrepreneurs while organizing a canna-centric conference, "The 420 Experience." Weed, she says, is "a great opportunity for minorities to build wealth."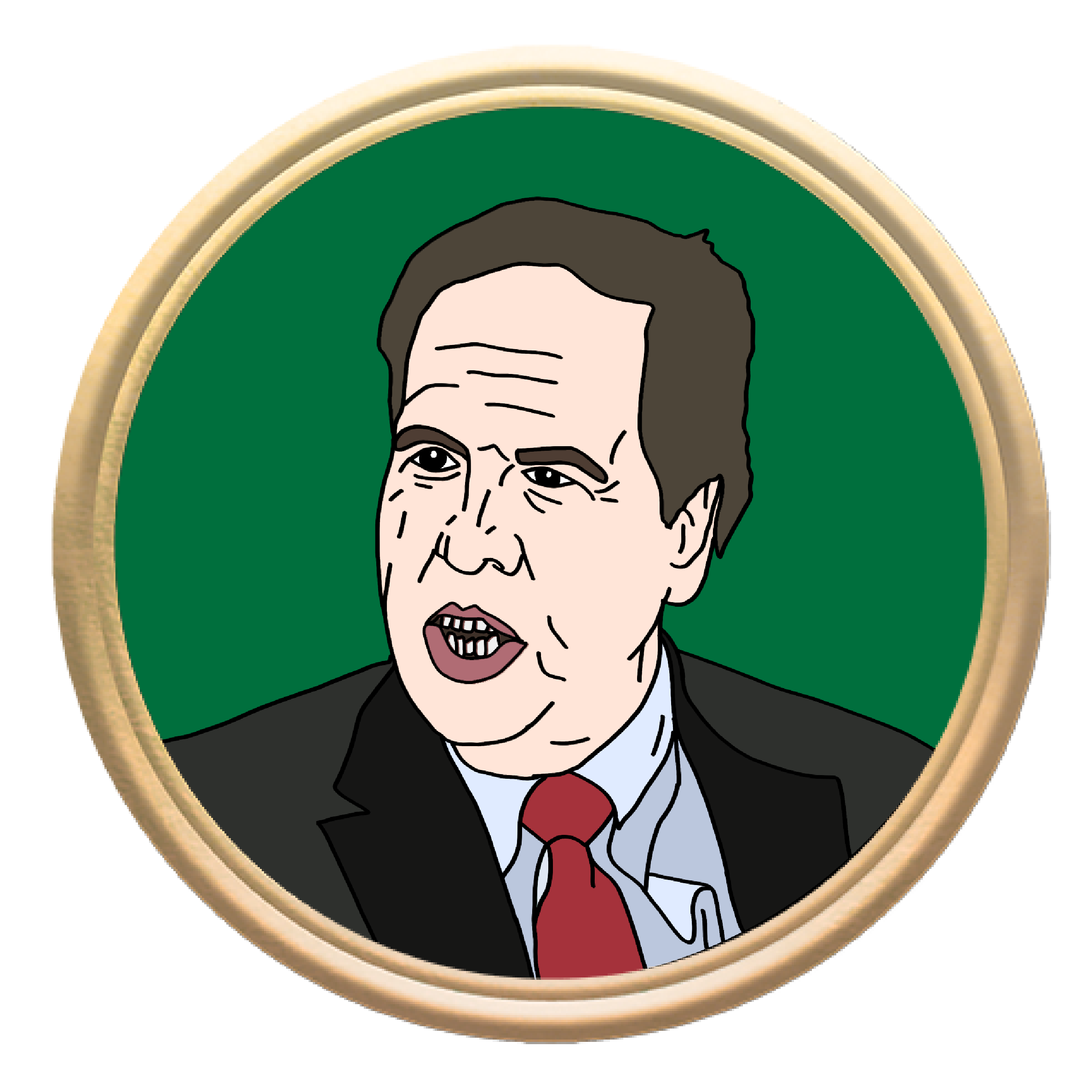 Bill Askinazi
Owner, Potomac Holistics
His Rockville dispensary was the first in Maryland, selling out every day for two months after it opened in 2017. As a former top official at the state's economic-development agency, he worked with small businesses—his is now one of the only mom-and-pop pot shops left in Montgomery County.
Back to Top
The Grower-Retailers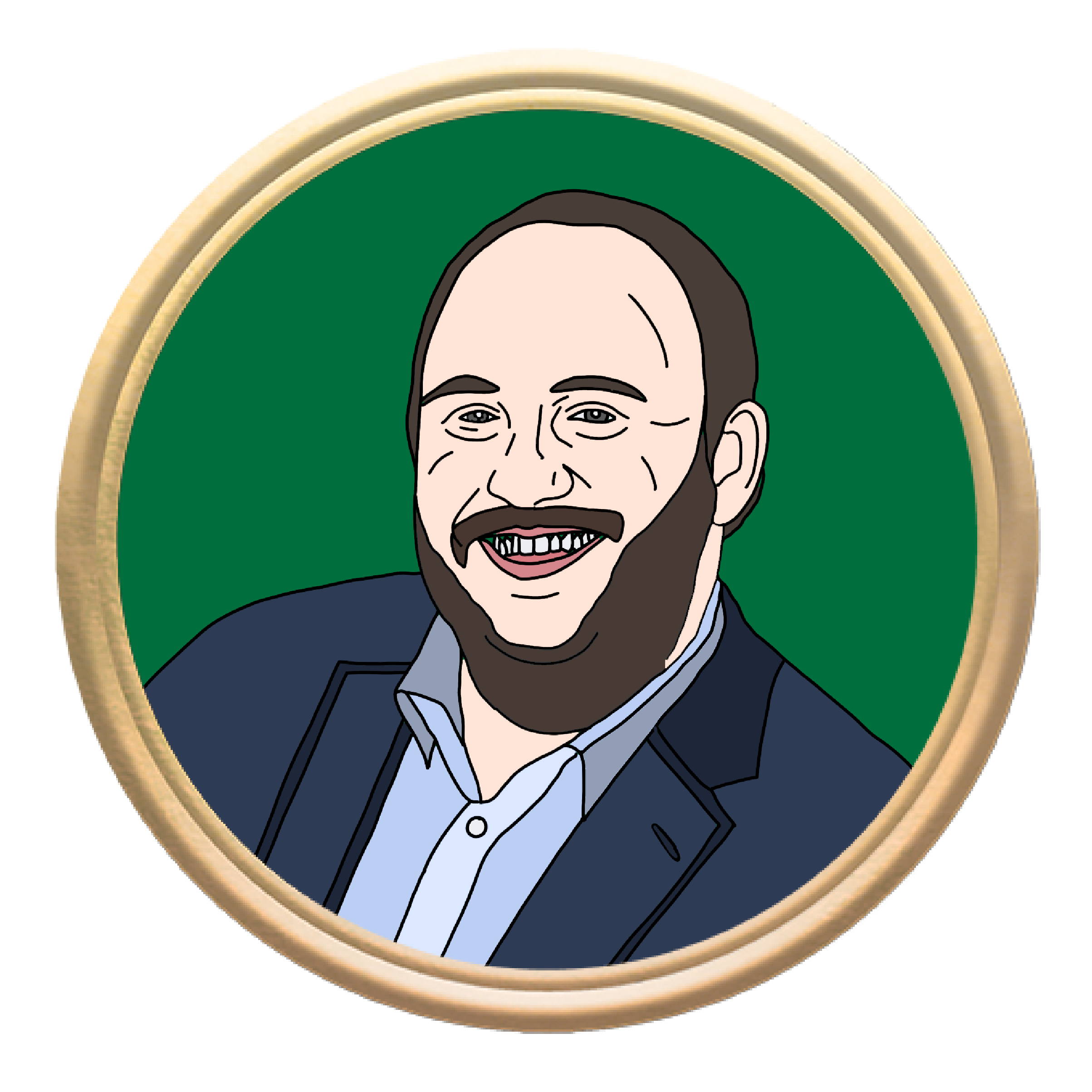 Josh Genderson
CEO, Holistic Industries
He learned about heavily regulated industries while working at his family's longtime liquor store, Schneider's of Capitol Hill, and made the leap to pot in 2010. His company now operates two of the eight cultivation centers in the District. Holistic has also opened a dispensary division (it runs Lib­erty Cannabis in Rockville), has expanded to seven states, and is projected to gross $200 million in sales this year.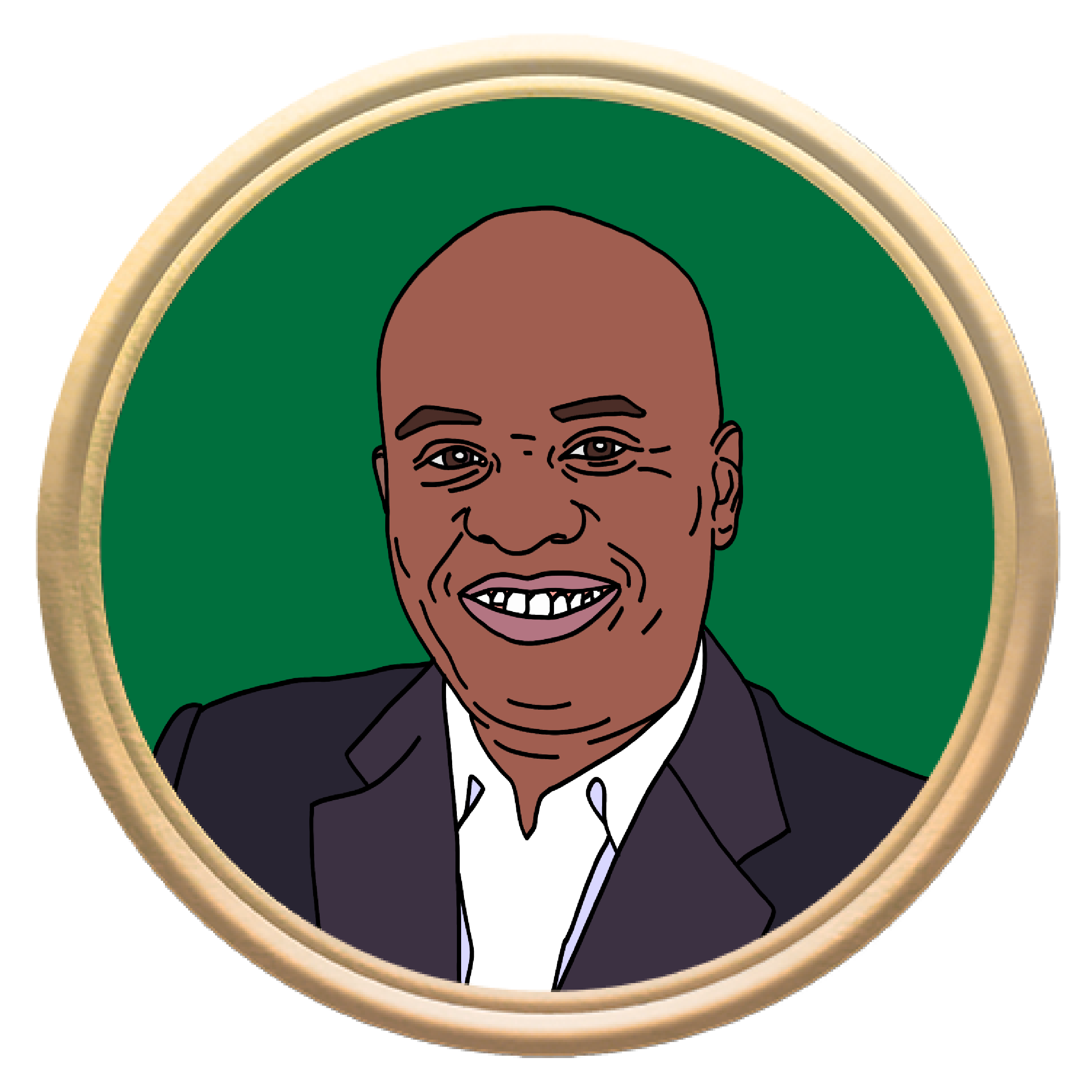 Corey Barnette
Owner/CEO, District Growers and Kinfolk
This MBA and former finance guy is the only person to head both a dispensary and a growing operation in DC: He founded a cultivation center in the Langdon neighborhood and acquired Kinfolk, formerly Metropolitan Wellness Center, a dispensary that's relocating from Eastern Market to Mount Vernon Triangle. Barnette is often a spokesman for the local industry, testifying on the Hill and advocating for inclusivity within the business.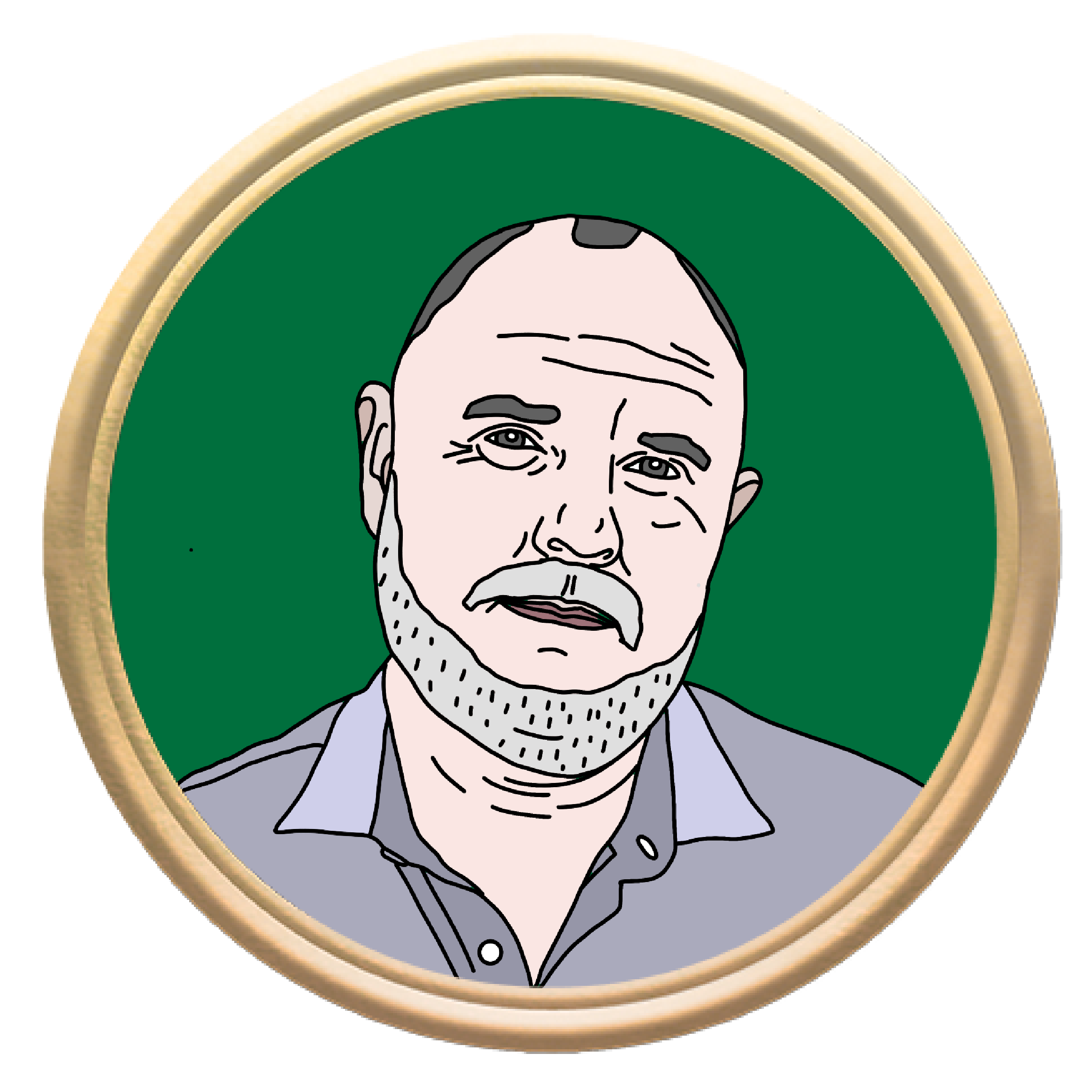 Erich Mauff
Cofounder/president, Jushi
Mauff is used to the competitive world of Big Cannabis: Before working at Deutsche Bank for nearly two decades, he rowed in the Olympics. Last year, his company acquired one of five licensees in Virginia's inaugural class of "pharmaceutical processors"—facilities that house every step of the medical-cannabis process, from seed to sale. With a dispensary open in Manassas (called Beyond/Hello) and five more slated to open by mid-2022, Jushi-operated storefronts will be the only places to get medical marijuana in Northern Virginia.
Back to Top
The Tastemaker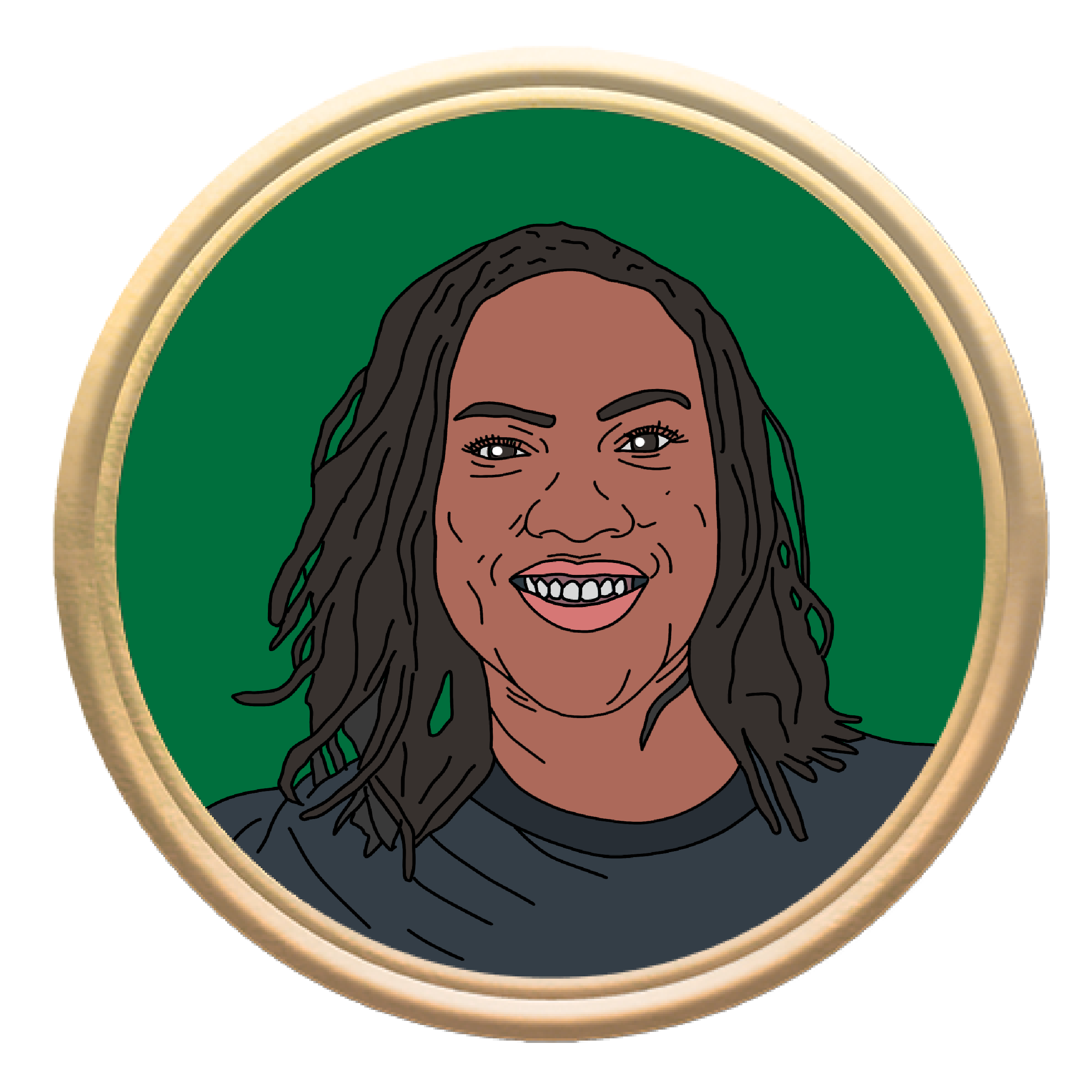 Jamila Hogan
Founder, the Green Life Learning Center and Pass the Jay
A cannabis judge who anoints prize-winning "strain hunters" at international contests—"When I say it's good, it's good"—Mills is to weed what a master somm is to wine. She may be the most erudite kush critic in DC, using her background as a former grower to review dispensary products and locally grown flowers on her website, Pass the Jay. Mills also consults and teaches, schooling growers and consumers in the olfactory elements that differentiate pot strains and their effects. Her pitch: More education + more discerning buyers = better bud.
Back to Top
The Data Cruncher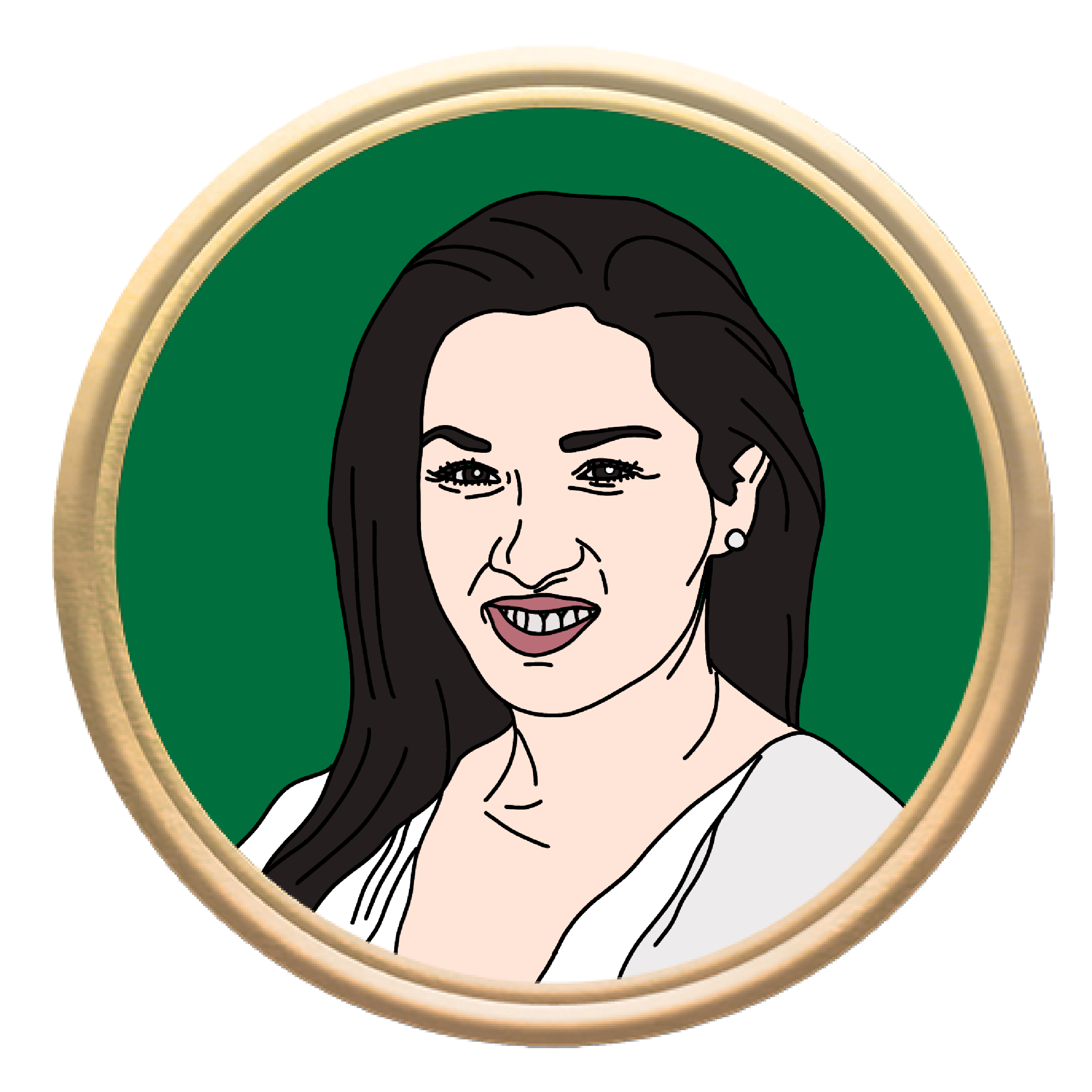 Giadha A. DeCarcer
Founder, New Frontier Data
She honed her Big Data skills working in the intelligence field and at JP Morgan Chase. Now she churns out analysis and market forecasts for weed investors and business owners. Her seven-year-old firm expanded its stake in the industry in 2018 when it bought Hemp Business Journal and again last year when it acquired Higher Data, an industry database.
Back to Top
The Homegrow Guru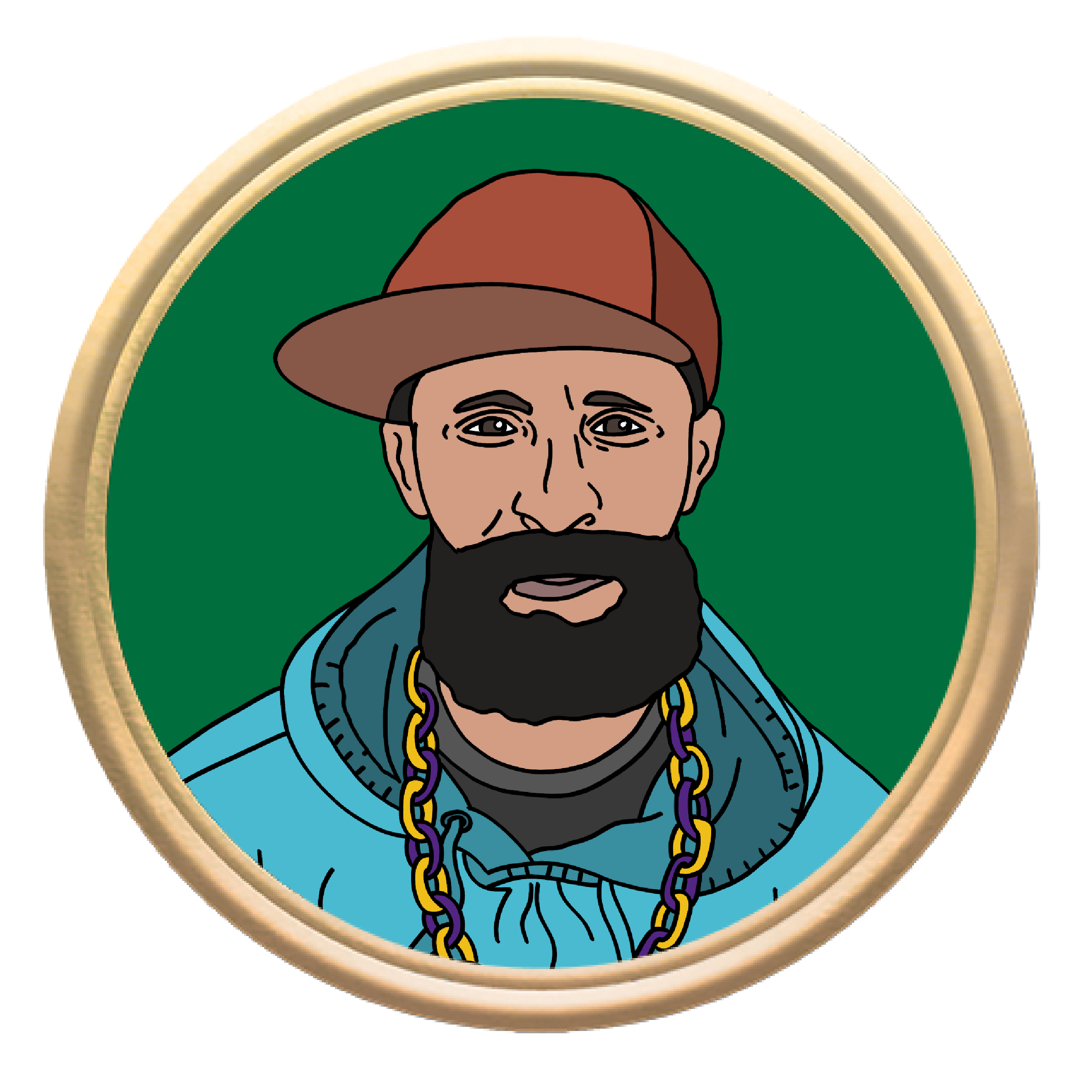 "DC Scroger"
@dcscroger
His alias derives from "scrogging," a growing technique that maximizes yield per plant—helpful for pot growers in DC, where residents are restricted to six flowering plants apiece. He teaches classes for serious homegrowers, throws Bring Your Own Bucket soil-mixing parties, and preaches the virtues of self-sufficiency on his Instagram.
Back to Top
The Professor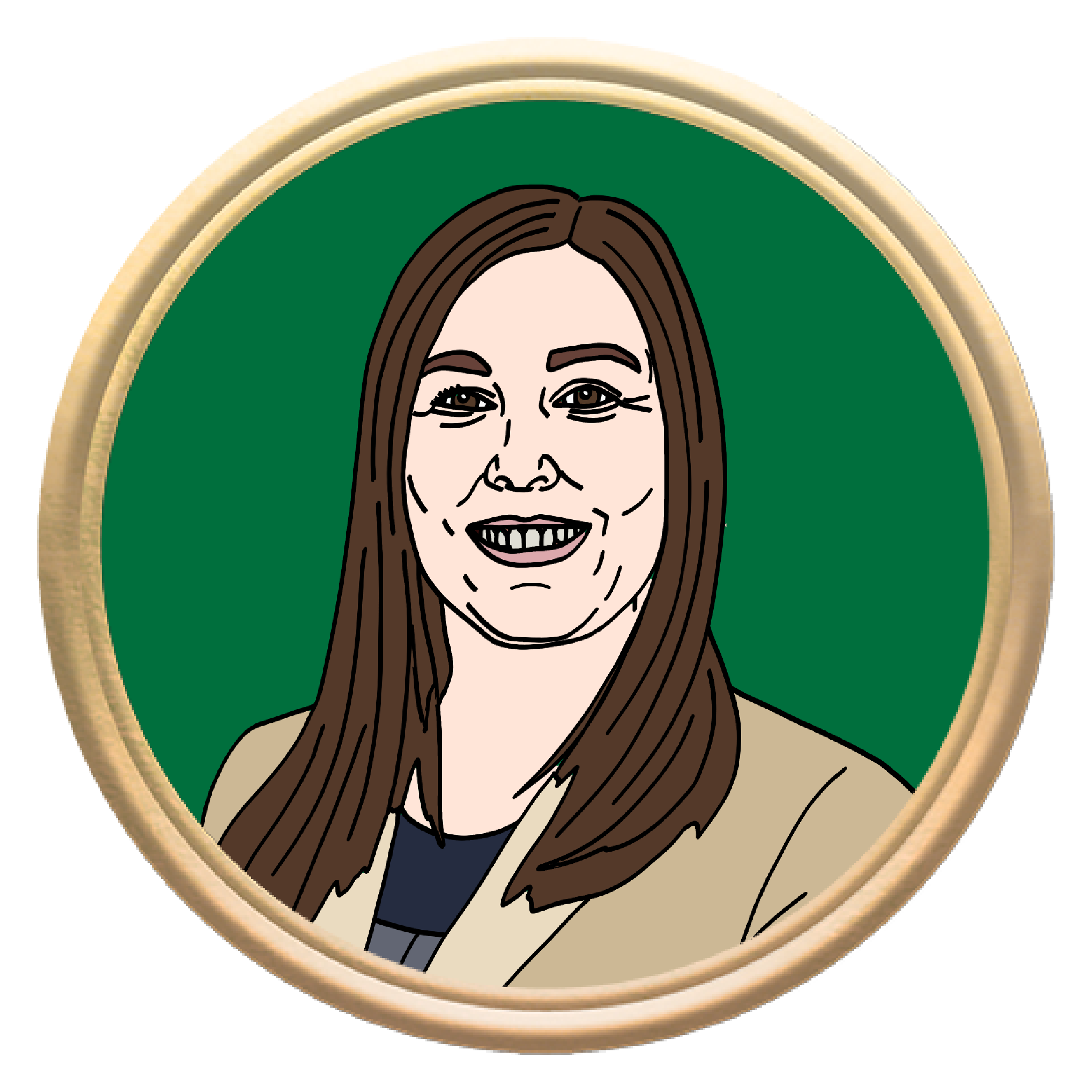 Leah Sera
Director, MS Program in Medical Cannabis Science and Therapeutics, University of Maryland School of Pharmacy
Sera oversees the first medical-marijuana master's degree in the country, helping train the next generation of cannabis professionals. The two-year-old program covers the scientific, cultural, and political aspects of weed—from a distance. Because of federal laws, neither Sera nor her 400 students can actually touch what they're studying.
Back to Top
The Aesthetes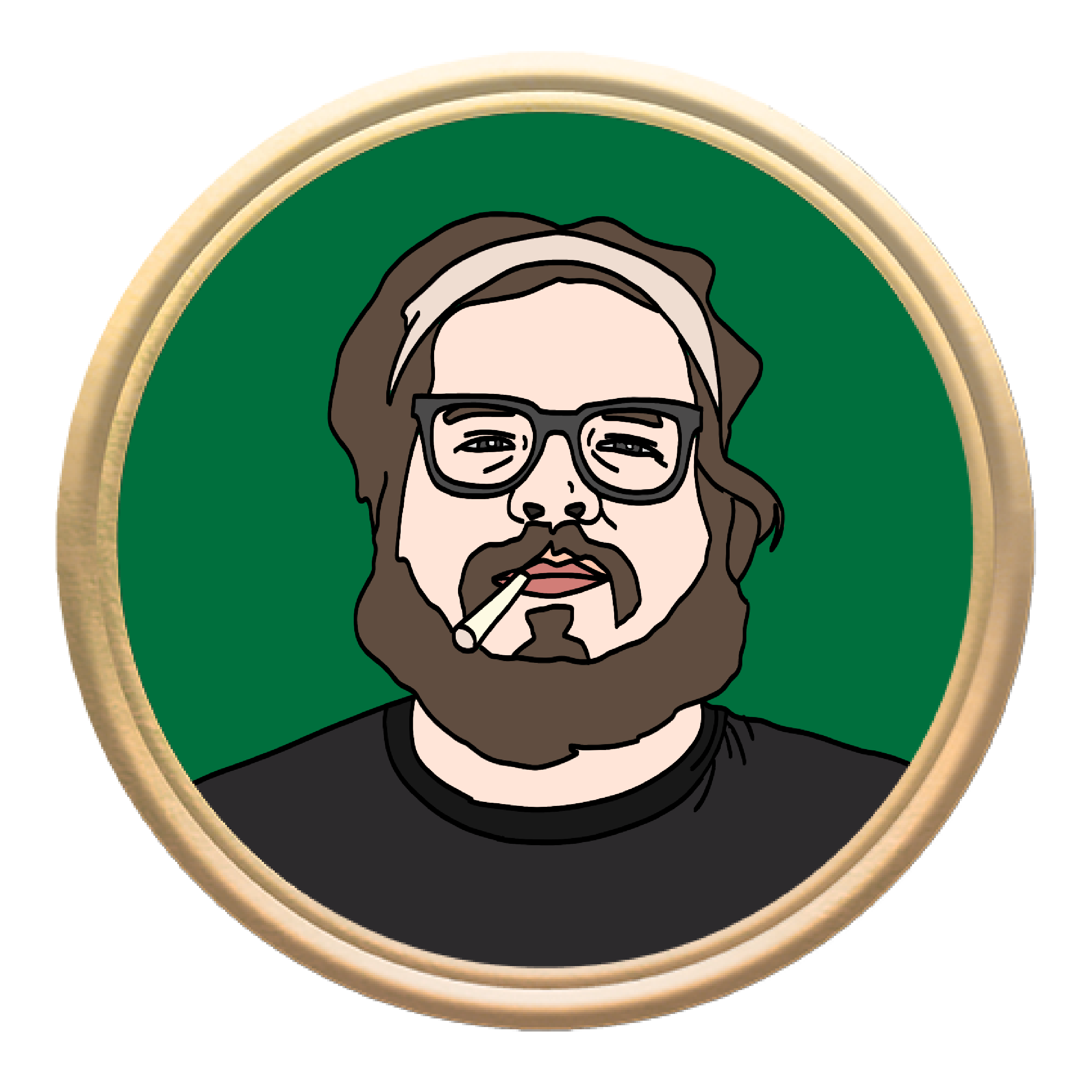 Mark Nagib
Co-owner/creative director, Pink Fox
After being laid off from their lobbying-firm gigs a few years ago, Nagib and his partner, who goes by "Keo," started developing DC-centric designs for their high-end gifting company. (Gifters sell token items and give pot away for free, a workaround of District law.) Instead of cheap stickers or trinkets, Pink Fox sells limited-edition loungewear, vibing weed-as-your-best-life. Naturally, Nagib and Keo also host a podcast.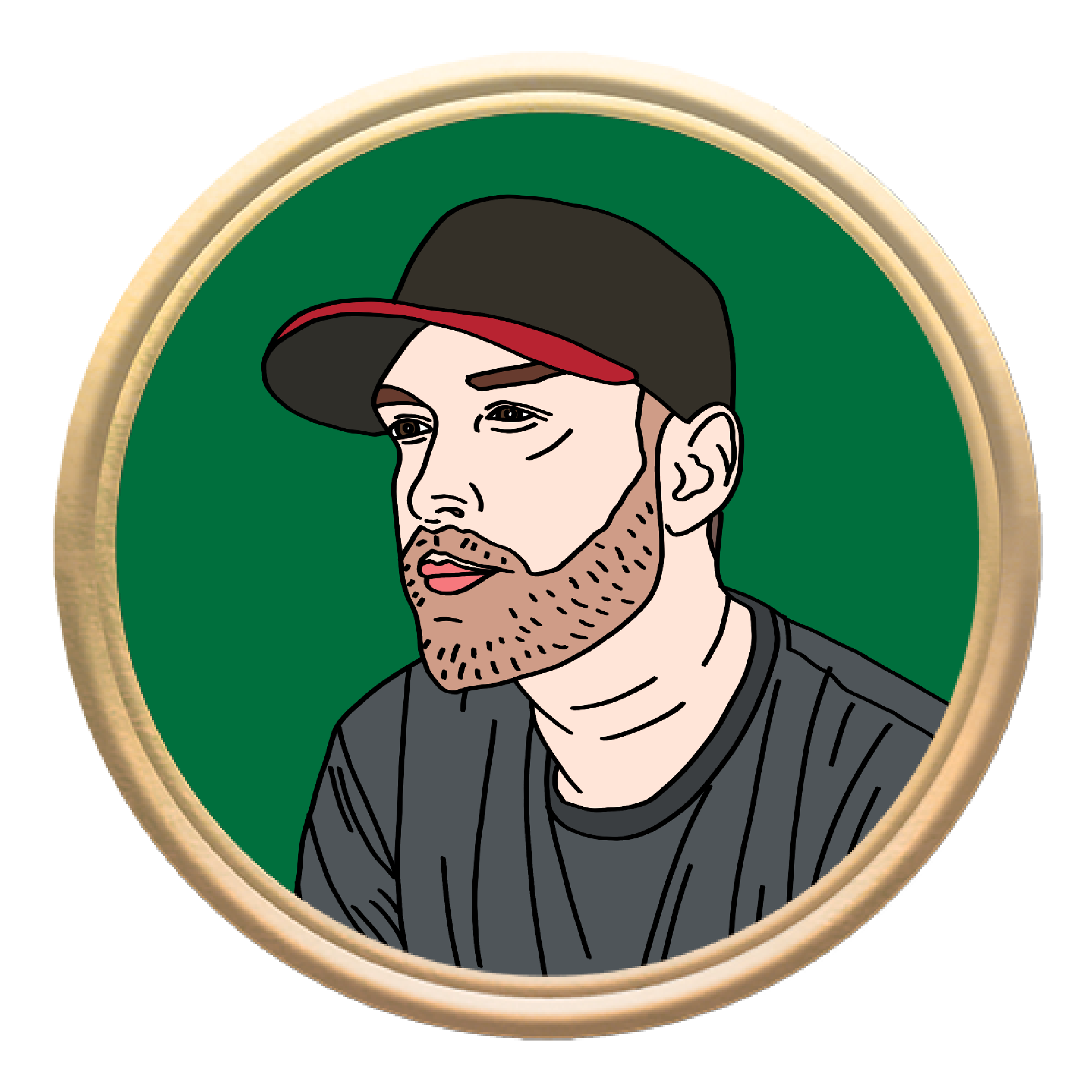 Davis Clayton Kiyo
Owner/CEO, Myster and Octave
His two local storefronts shuttered after a 2016 police raid at one of them, but the Bethesda native continues to sell Myster's high-end hardware online. The accessories—including the best-known all-in-one Stashtray, inspired by minimalist and modern design—are crafted to be cool enough for the Insta generation but also appeal to the clean-cut sensibilities of a corporate type. Octave, a new venture launched last year, makes high-tech smoking ware for the techy stoner crowd.
Back to Top
The Lobbyists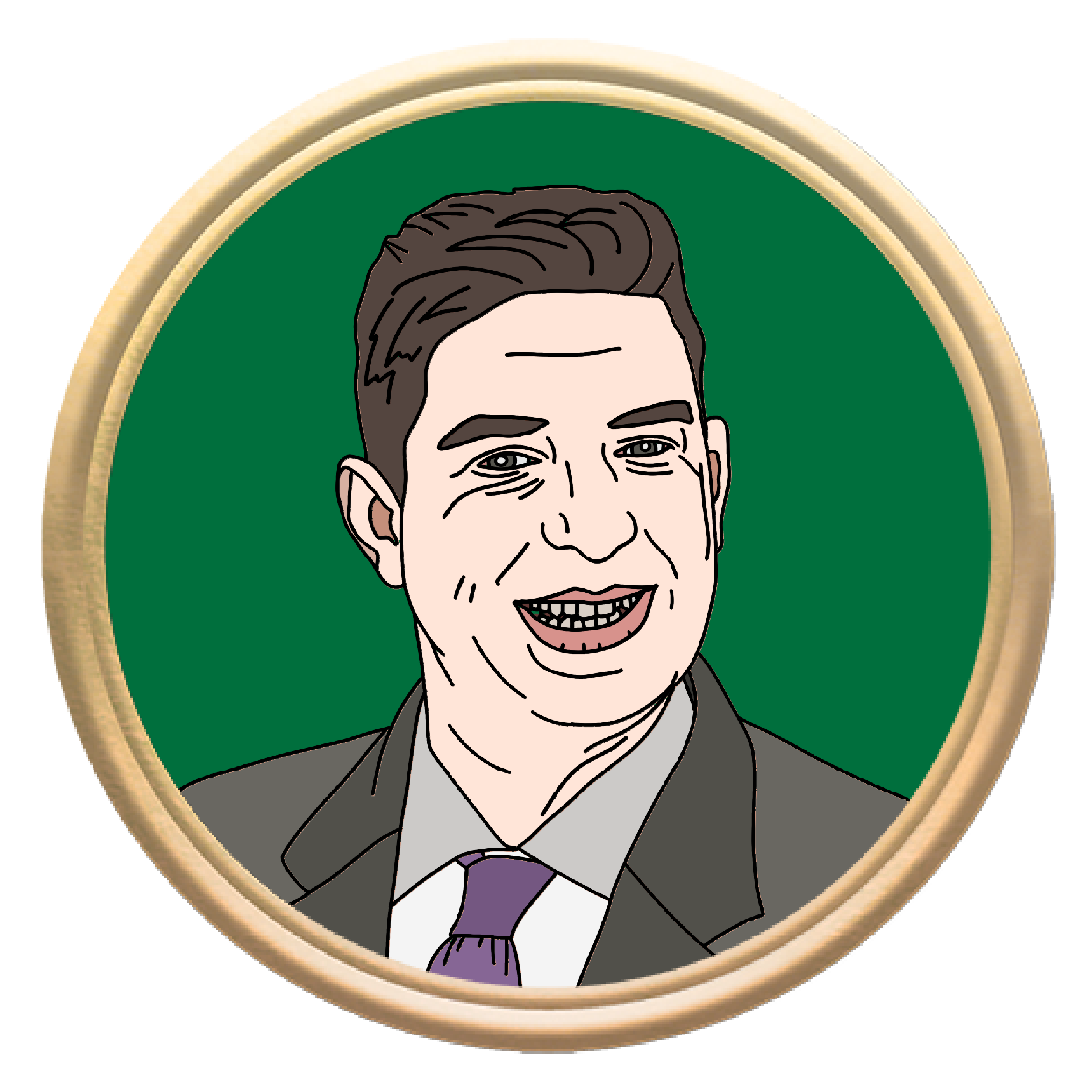 Michael J. Correia
Director of government relations, National Cannabis Industry Association
Before becoming Big Pot's head lobbyist in 2013, he worked for its prototypical enemy: Republicans. He spent a decade-plus on the Hill and was director of federal affairs at ALEC, the clearinghouse for conservative legislation. Today at NCIA he represents more than 1,000 cannabusinesses.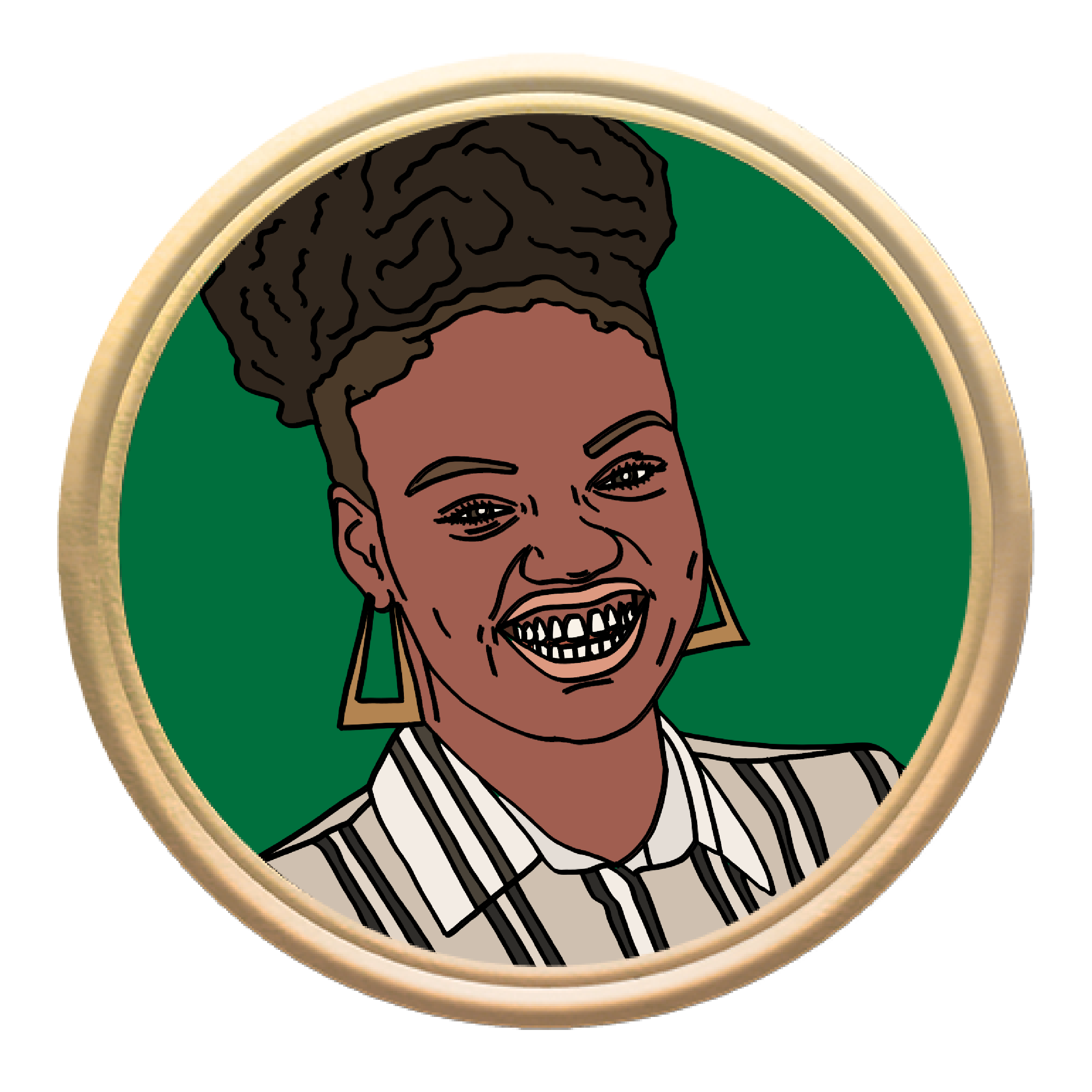 Queen Adesuyi
Policy manager, Drug Policy Alliance
The 26-year-old Bronx native saw the disparate impacts of pot policing on her hometown versus at her alma mater, Georgetown. Now she lobbies for racial justice in weed policy, pushing for federal criminal-justice reform in Congress and for equity in how the District regulates the industry.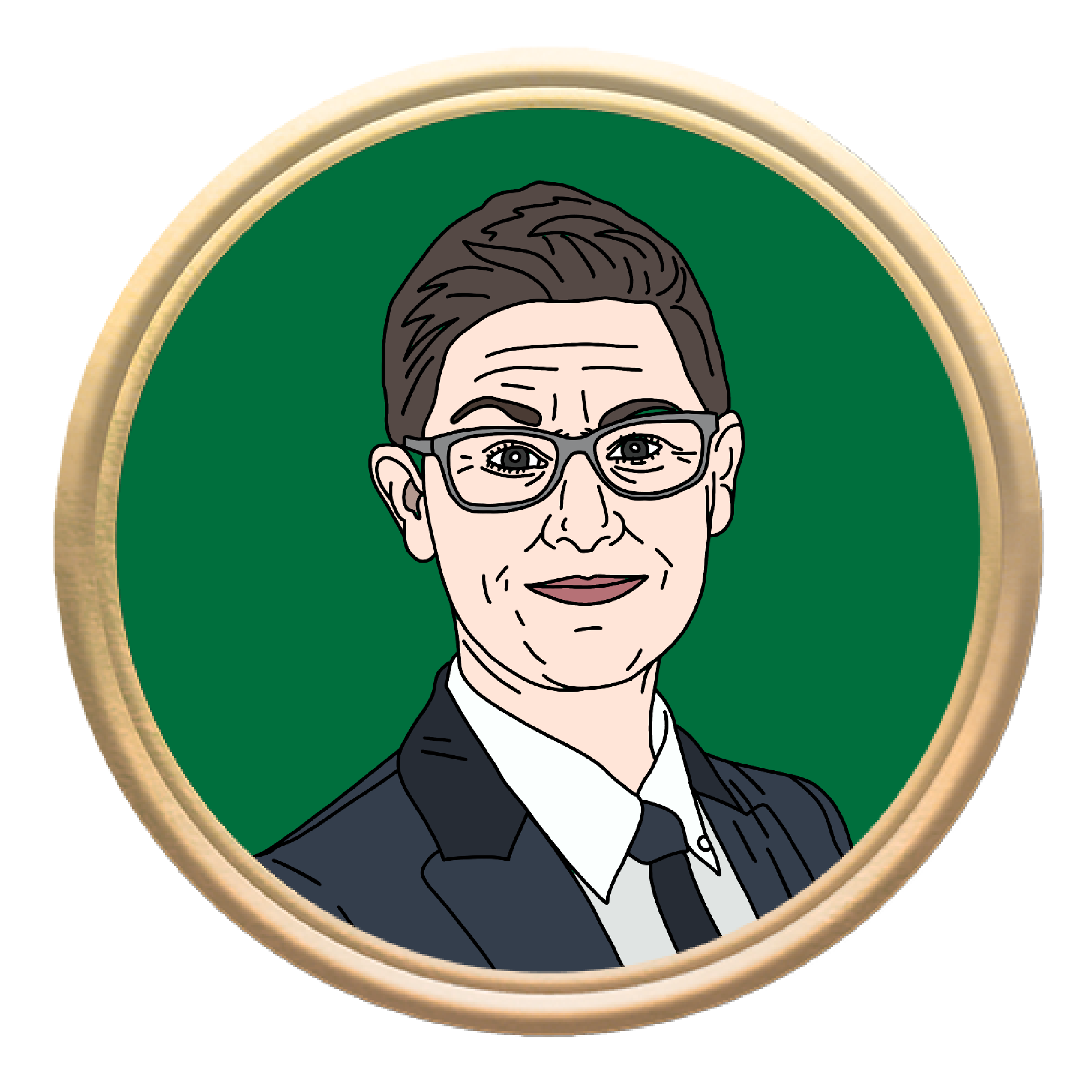 Jenn Michelle Pedini
Executive director, Virginia NORML; development director, NORML
A veteran of Disney World and corporate marketing, Pedini has a background in storytelling, which has been useful at NORML's chapter in the Old Dominion. During the 2021 legislative session, Pedini's years-long effort to get Virginia to legalize recreational marijuana was successful—a first among Southern states.
Back to Top
The Gourmets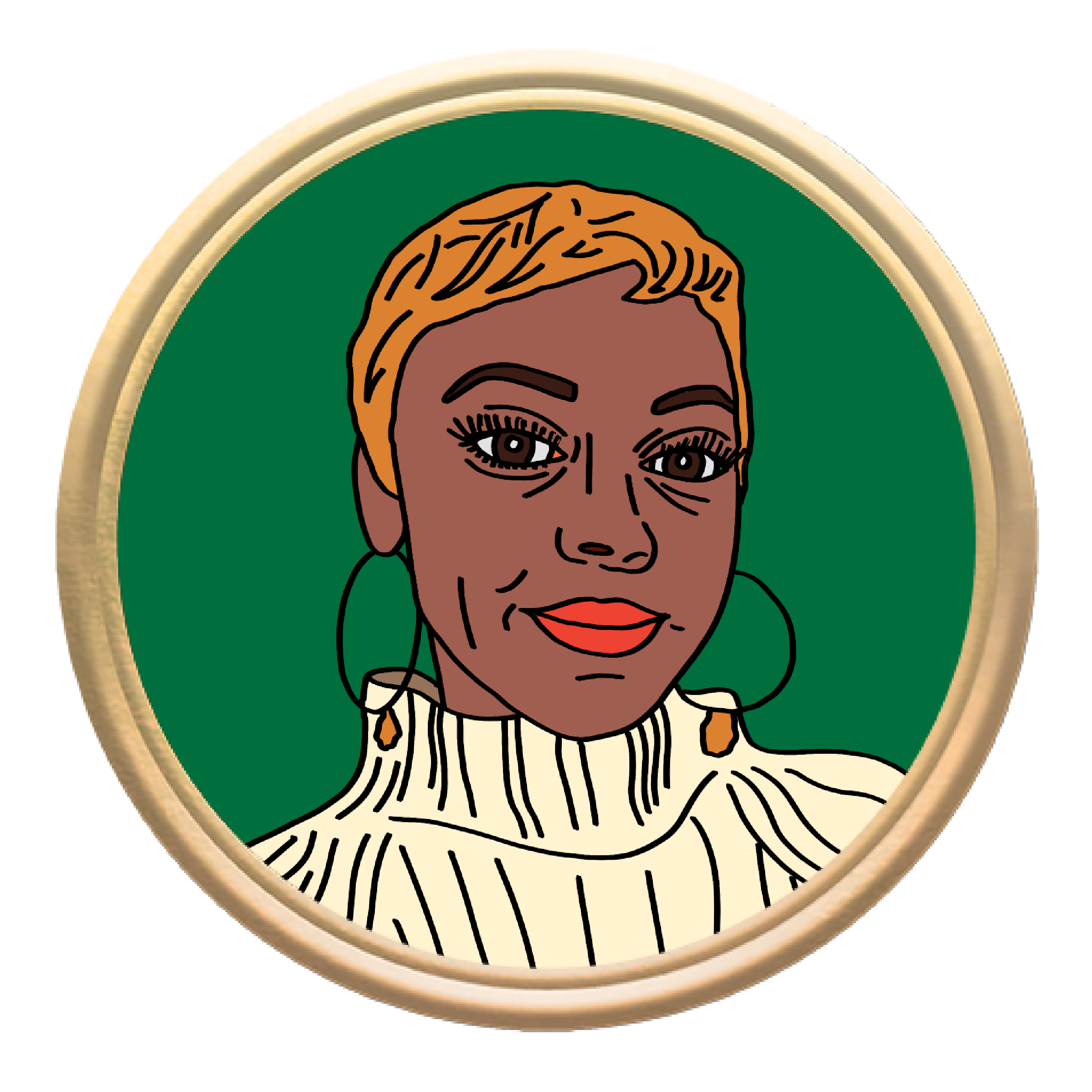 Diamond Riley
Founder, DC Bake Shop
The former pop-up player has been an innovator in edibles. She gifts Milk Bar–inspired treats and pizzas with sativa-infused sauce to people who make top-dollar donations; a half dozen cupcakes go to a donor of $110, for instance. Pre-pandemic, Riley brought cannabis programming to the Wing coworking club.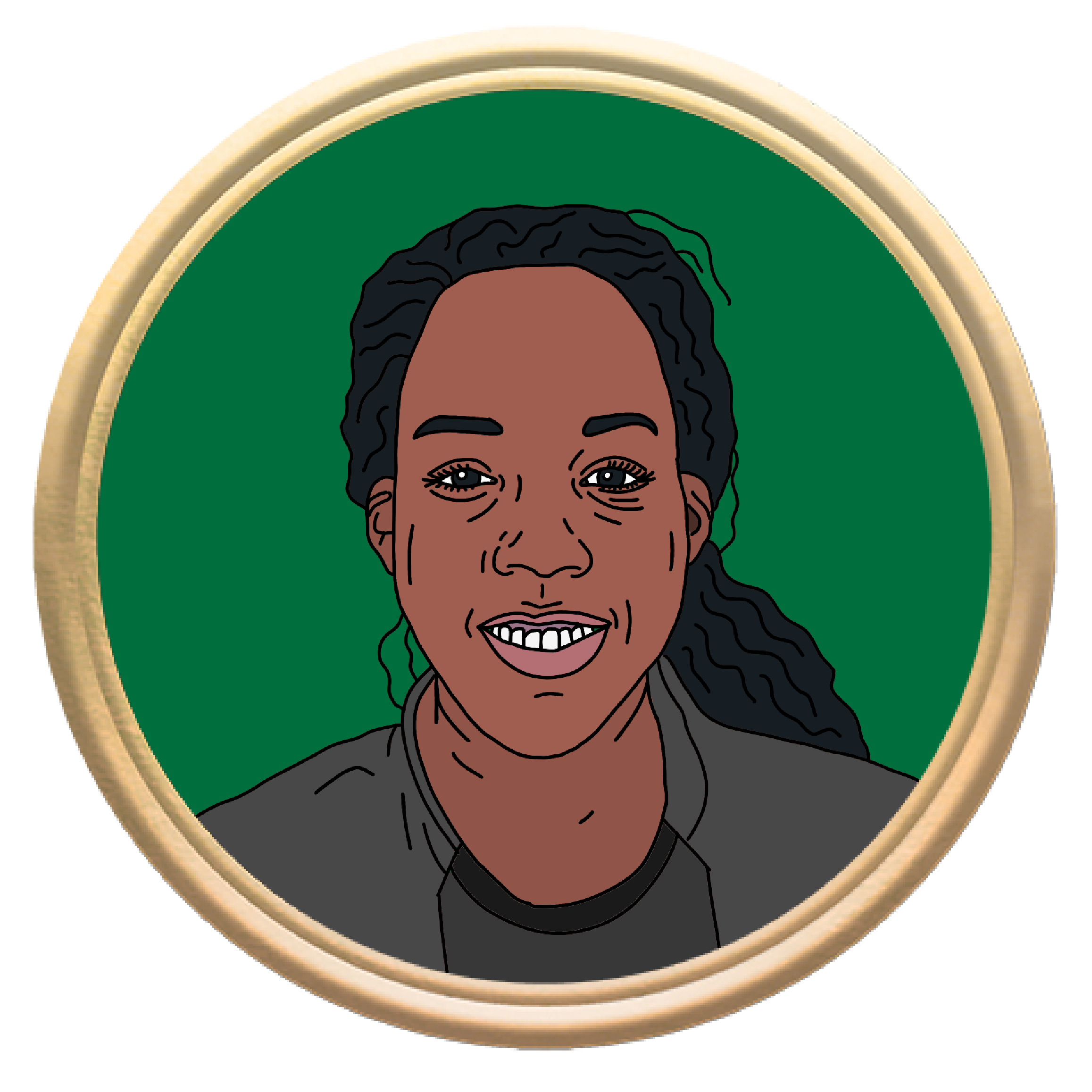 Jazmine Moore
Owner/CEO, Green Panther Chef
Diagnosed with Crohn's disease in 2007, the chef weighed 84 pounds and was desperate for relief, which she found by infusing juice with cannabis. Today Moore caters spreads of edibles for patients and parties, dosing niçoise salads and coq au vin for up to $10,000 per spread. She also has a line of CBD condiments designed to aid gut health.
Back to Top
The Activists
Adam Eidinger and Nikolas Schiller
Founders, DC Marijuana Justice
Their fame in local pot circles goes back to 2011, when police raided the Capitol Hemp store that Eidinger then co-owned. (He avoided prosecution by closing the shop.) Schiller and Eidinger later formed their advocacy group, helping craft and pass Initiative 71, the ballot measure that legalized pot possession in the District. When it became law in 2015, Mayor Bowser awarded Eidinger a "420" license plate. Now that the city is debating full legalization, expect to see more of their joint effort—Eidinger getting handcuffed for the cause (he's currently at 26 arrests) and Schiller staying behind to tell the story.
Back to Top
The Lawyers
Meredith Kinner and Johnny McGowan
Partners, Kinner & McGowan
They opened their litigation practice in 2015, becoming one of the first firms to dedicate themselves to DC's cannabis market. The Capitol Hill–based duo help cannabusinesses unravel the Gordian knot of banking, zoning, and licensing regulations in a shifting legal landscape.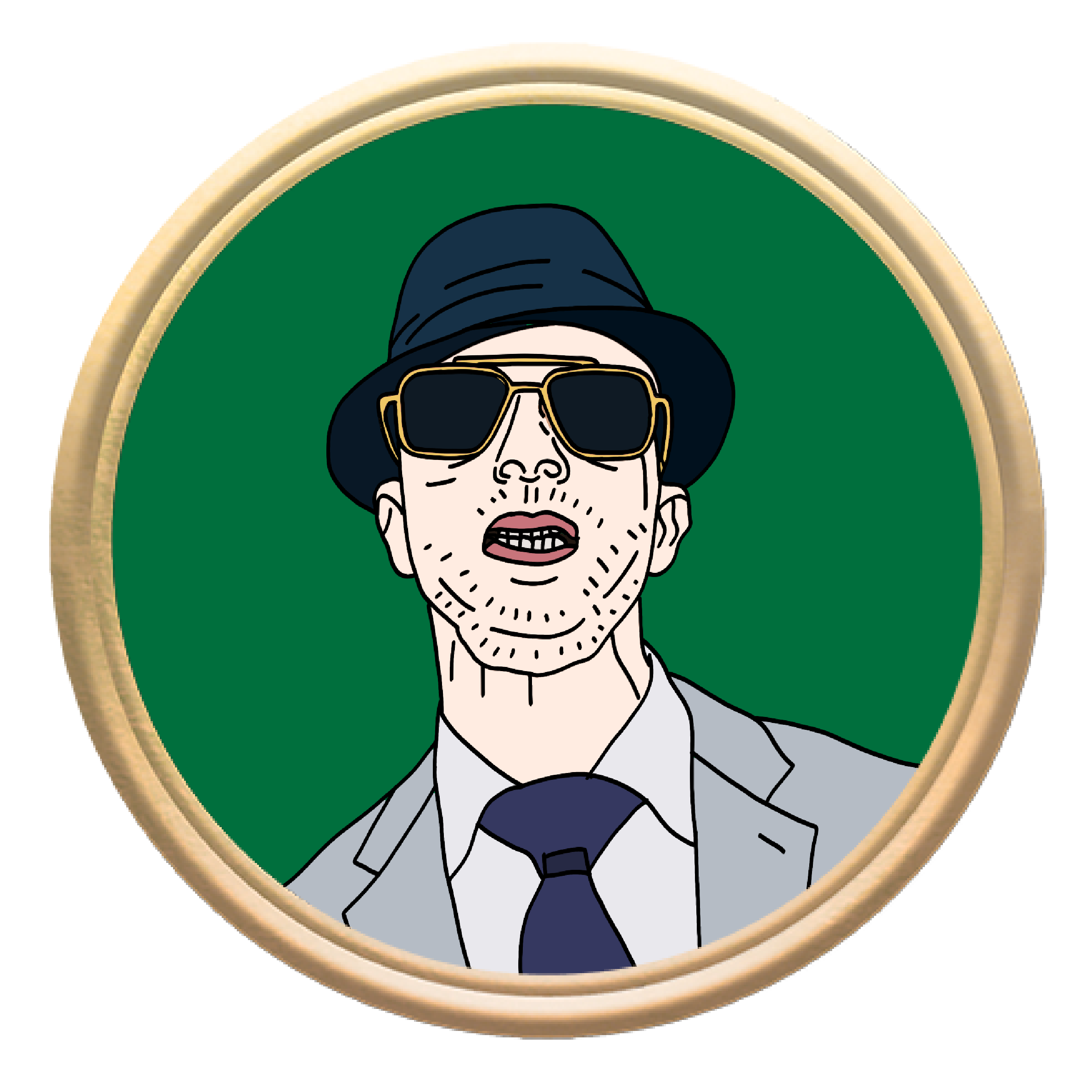 Lonny Bramzon
Owner, Street Lawyer Services
A Miami-raised criminal-defense attorney with a weed side hustle, Bramzon started an H Street gifting operation to market his Silver Spring law firm: The shop sells coupons for legal services, and the weed is free. His "budtenders," a fleet of young women who work the counters (and call themselves SLS Women), help market the shop to their own micro-influencer followings and are at work with Bramzon to develop a women-focused pot line. He also just launched an expungement-advocacy campaign to get DC-area courts to wipe records clean of weed-related convictions.
Back to Top
The Journalist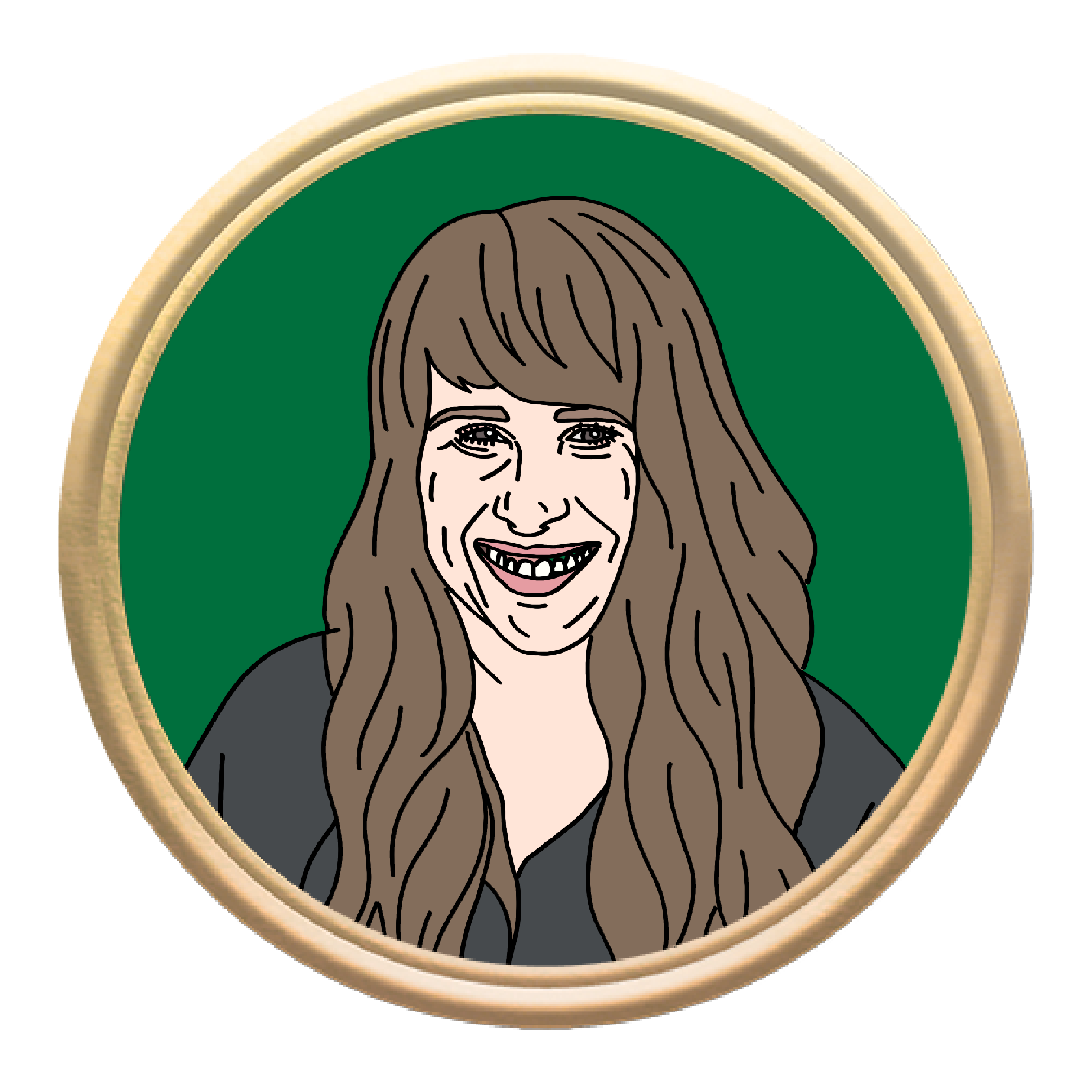 Natalie Fertig
Reporter, Politico
When Politico launched its pot vertical a year and a halfago, it became the first mainstream publication with a cannabis team. Fertig, its federal-policy reporter, covers everything pot-related on Capitol Hill, from financial regulation to agriculture and criminal justice. It's "the ultimate policy-reporting job," she says, "because it's completely new."
Back to Top
Pot by the numbers, DC
7 dispensaries
8 cultivation centers
9,276 patients registered
Back to Top
Pot by the numbers, Montgomery County
19 dispensaries
0 cultivation centers
22,455 patients registered
Back to Top
Pot by the numbers, Prince George's County
8 dispensaries
1 cultivation center
12,952 patients registered
Back to Top
Pot by the numbers, Virginia
4 pharmaceutical processors
0 Pounds of flower sold. That's because the Commonwealth's current medical program is limited to non-combustible forms such as oils, creams, and capsules.