A new location of Shop Made in DC and a small food court headlined by Ben's Chili Bowl are debuting in the Walter E. Washington Convention Center just as the venue reopens for its first large-scale event—a 14,000-person anime convention—this weekend.
This will be the seventh location of Ben's Chili Bowl, which operates in stadiums and Reagan National Airport in addition to its 63-year-old U Street flagship. Co-owner Vida Ali says the new spot, operated with the help of Aramark, has been in the works since before the pandemic. The outpost will serve all the Ben's classics, from half-smokes to chili fries, plus burgers, a salad bowl, and loaded nachos. Mayor Muriel Bowser showed up for a ribbon-cutting to mark the occasion.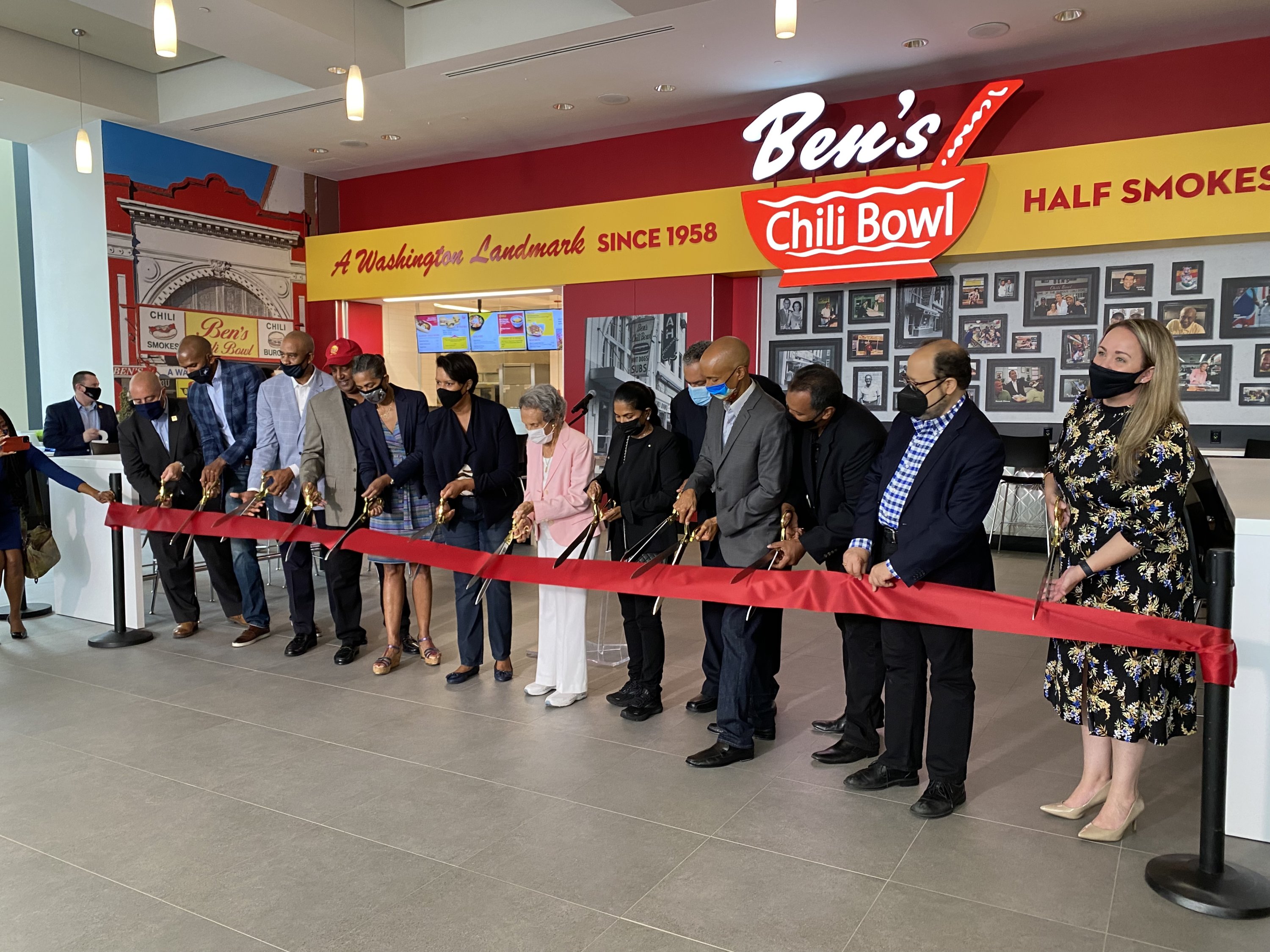 Given that large-scale events were one of the early casualties of the pandemic, Ali says it's significant to be opening in the Convention Center just as those events are coming back. "It kind of shows DC is open," she says. At the same time, she notes that Ben's on U Street still has not expanded back to its original late-night hours. (It closes at 1 AM on weekends rather than 5 AM.) The local institution is still only doing about 50 to 60 percent of its pre-pandemic business, though Ali says she's nonetheless been heartened by the outpouring of support. "I can't tell you how many people stop by and say, 'Do you need something?'"
Ben's is the only local attraction in the convention center's new food court dubbed the "Uptown Food District." The other Aramark-operated vendors include a fried chicken spot called Tenders Love and Chicken, John Dough Pizza Co., and Mi Comida, serving Latin-inspired dishes such as Cuban sloppy Joes and Peruvian chicken plates.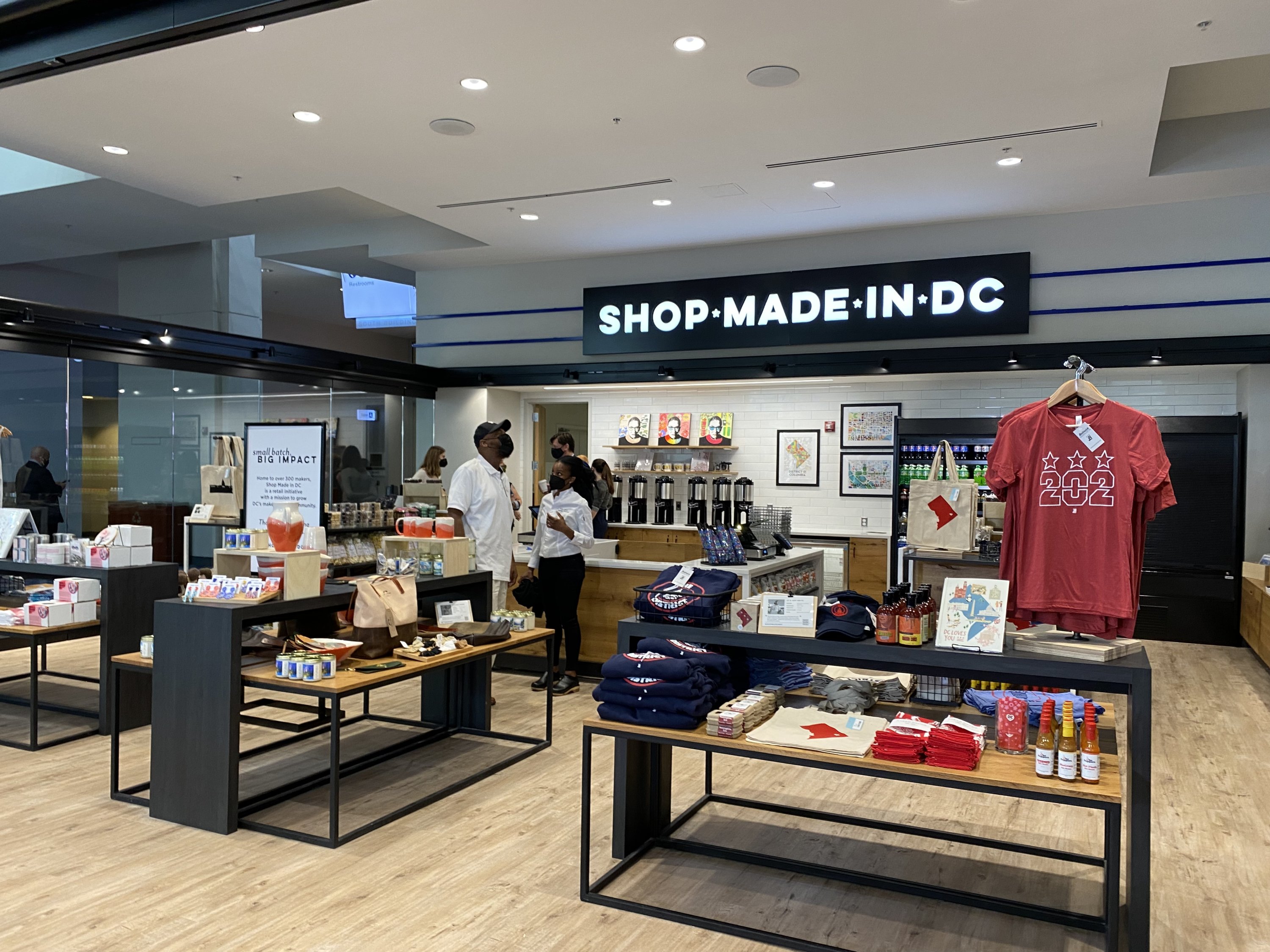 The Convention Center will, however, add some more local flair with the debut of Shop Made in DC. The shop's sixth location will feature packaged foods, clothing, arts, and other gift items from around 50 DC makers. This shop, however, does not have a cafe. Aramark will provide the shop's beverages, including La Colombe coffee and decidedly not local sodas like Pepsi and Mountain Dew.
Since the first Shop Made in DC opened in 2017, founder Stacey Price says they've been able to put more than $4 million in the hands of local entrepreneurs. John Falcicchio, Deputy Mayor for Planning and Economic Development, also touted how the shop will remedy tourists' terrible fashion choices.
"How many of you have seen a visitor walking around with one of those FBI or CIA t-shirts?" Falcicchio said. "We can fix that, and the Shop Made in DC store is going to help us do it… So instead of those FBI t-shirts and those CIA t-shirts, they can get a 202 t-shirt."