In a new exhibit at President Lincoln's Cottage, West African visual artist Georges Adéagbo gives the Petworth home a new look, adorning rooms with 214 objects from Africa and local thrift store finds. "Create to Free Yourselves: Abraham Lincoln and the History of Freeing Slaves in America," a collaboration between Lincoln's Cottage and the National Museum of African Art, is on display until February 15. 
Adéagbo describes his style as "visual-verbal laboratories," organizing texts and objects to communicate his feelings and comment on life and society. His latest work tells the story of Abraham Lincoln, expressing the artist's perception of the 16th president as an emancipator and pursuer of democracy.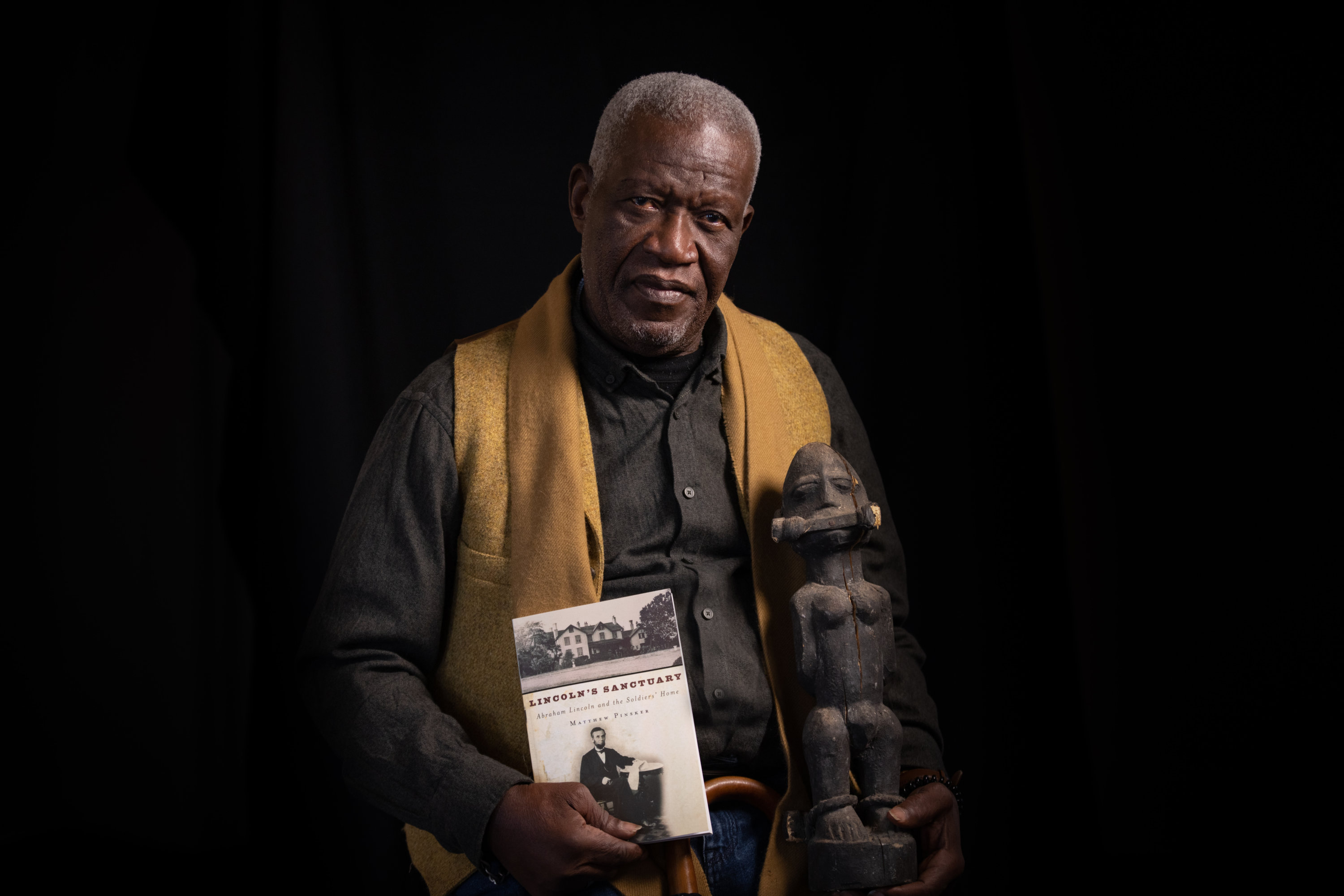 Previously bare walls are now decorated with items such as West African vinyl records, slave narratives, and sculptures from the Kingdom of Benin. Some items are heavy with symbolism. A pair of athletic jerseys decorate one wall, emblazoned with the number 10 and the number 11. Adéagbo explains that 11 players make up a complete team in European football, and the two jerseys show the dichotomy between completeness and incompleteness. Connecting back to Lincoln's commitment to freedom, Adéagbo says America is only complete when everyone is free to work together as equal members.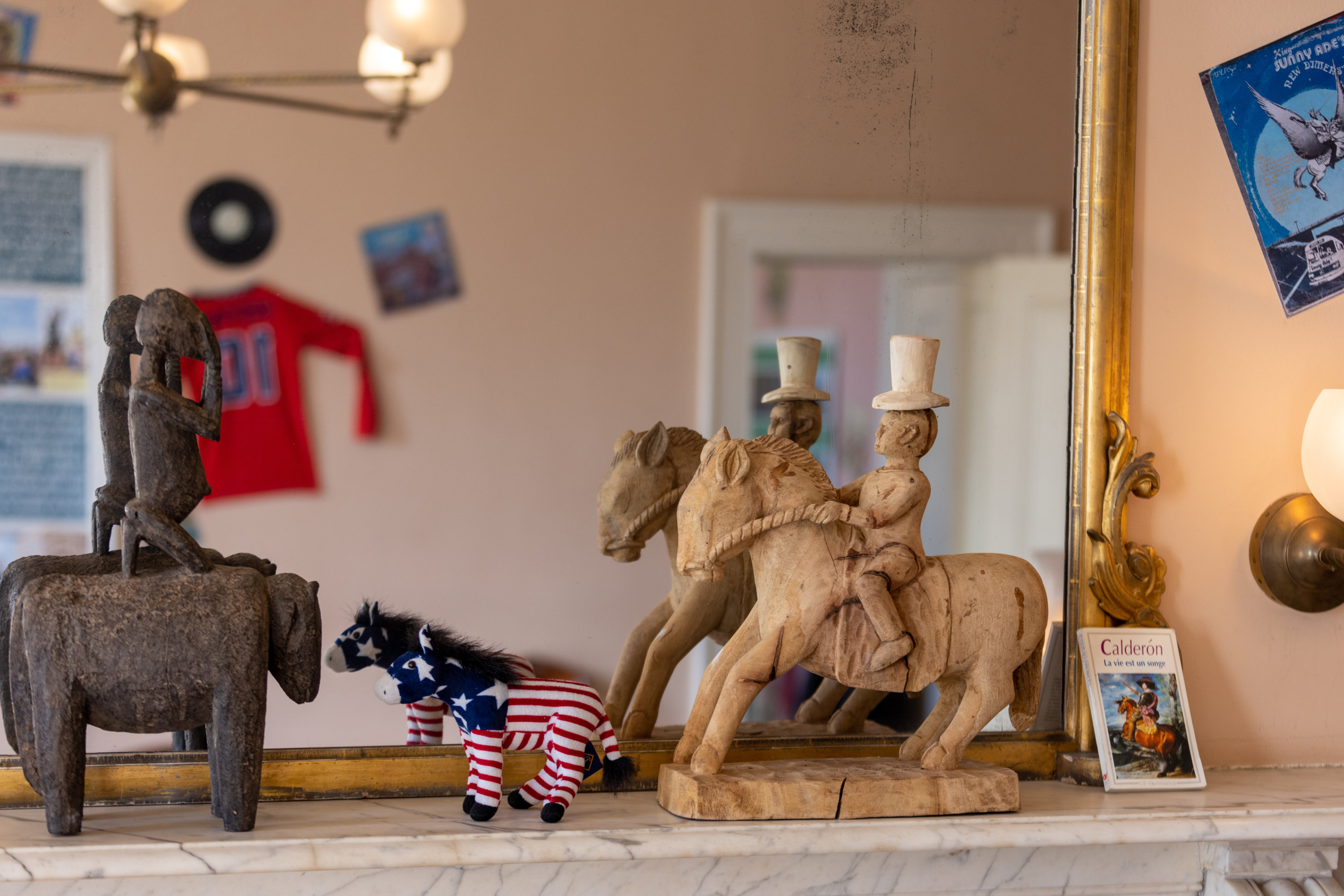 The idea for the cottage's makeover emerged during a 2021 meeting between Adéagbo and President Lincoln's Cottage CEO Michael Atwood Mason while Adéagbo was a Smithsonian Artist Research Fellow. Lincoln is a vital figure to Adéagbo, and a major part of his research as a fellow. 
"The installation that [Adéagbo created] resonates with the main themes of our normal tour: love, family, grief, leadership, emancipation, freedom. Those same themes, Georges interprets them in a very different way," says Mason. 
The artist's work is often tied to its setting, and his intention is to convey Lincoln's impact in a space the former president loved. In the bedroom, Adéagbo's highlights what he believes to be the most important part of Lincoln's legacy: emancipation. Statues from Benin depicting enslaved people in chains line the wall. Above them, a long piece of canvas is decorated with paintings by West African artists and words expressing Adéagbo's thoughts about the images.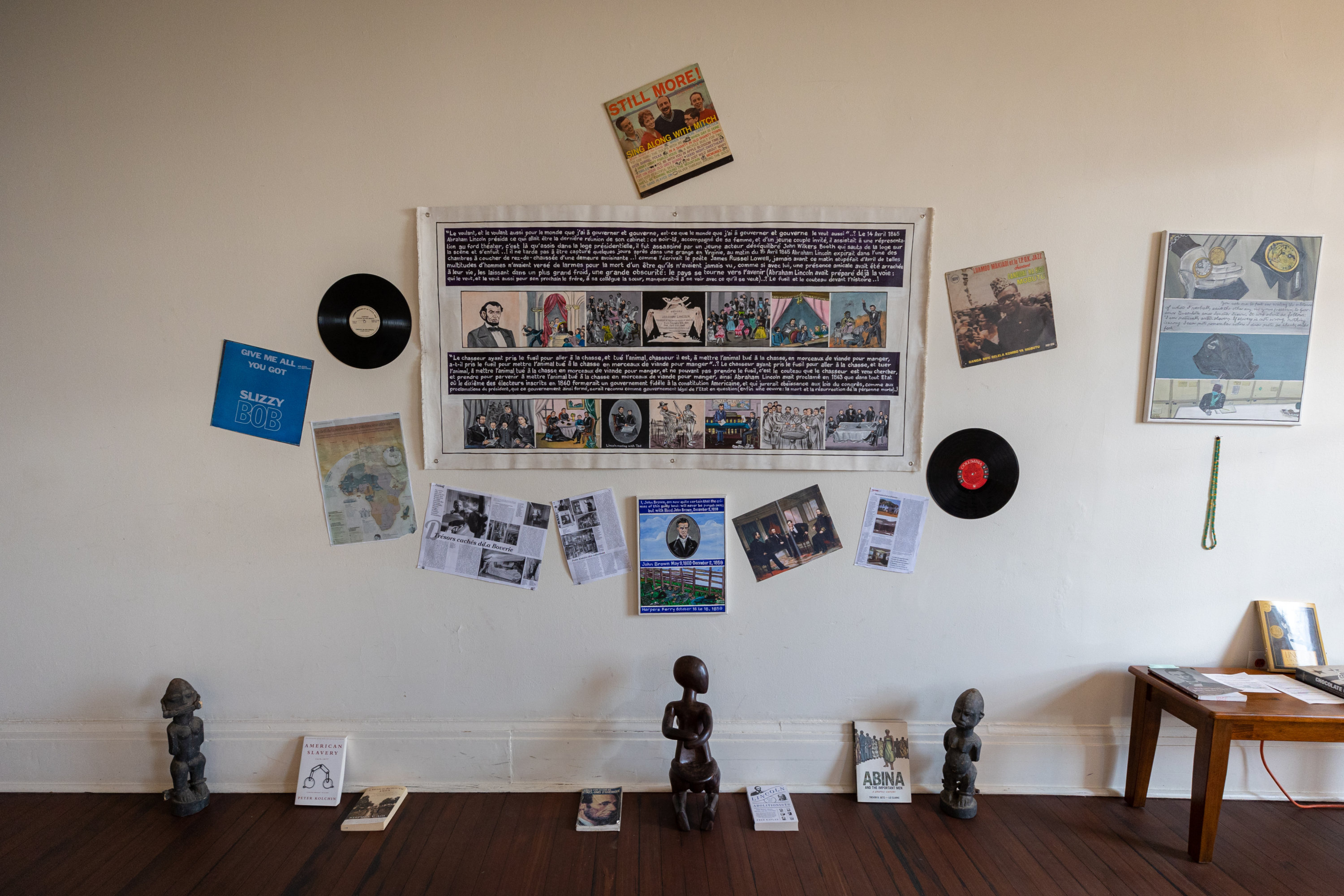 For Adéagbo, democracy and art go hand-in-hand, and his installation in Lincoln's Cottage is an extension of that philosophy. "Democracy is a way of sharing ideas in a peaceful way and listening to people's opinion on your propositions," says Adéagbo. "Art is a way to talk with your fellow citizens without creating antagonisms. You can talk about different subjects without pouring oil into the fire."
The exhibit is open daily from 9:30 AM to 4:30 PM. Tickets can be purchased online.