Happy weekend, everyone!
It's chilly outside, but that's not stopping this fun line up of weekend festivals. Taste new zero-proof cocktails at a non-alcoholic drinking fest, or warm up with fire dancers and live music at the Wharf's outdoor party.
Best Things to Do This Weekend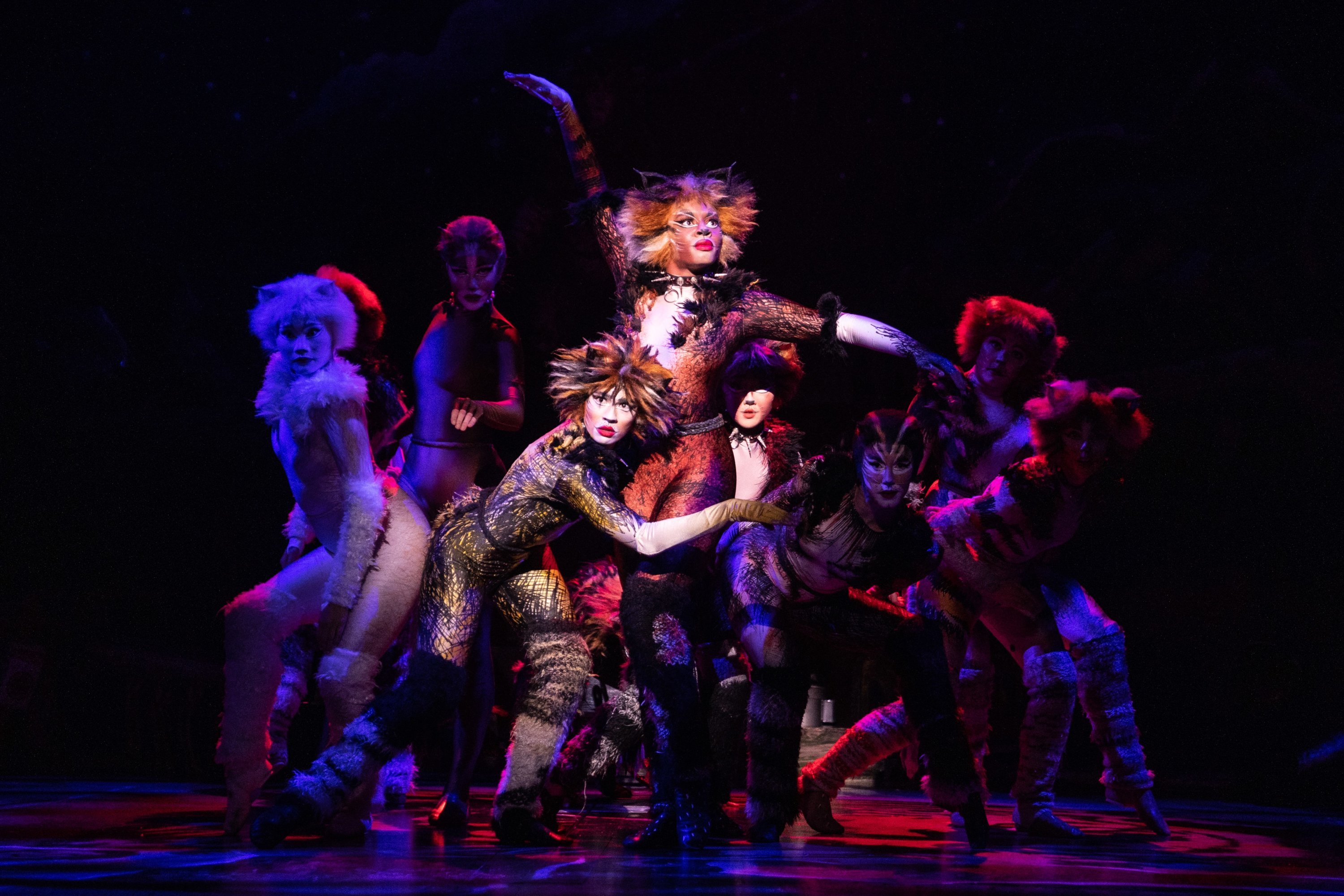 Want More Things to Do?
Budget-friendly. Go to the U.S. Air Force Concert Band's chamber-music concert spotlighting elements of jazz, funk, hip-hop, and more (Thurs, free, Alexandria). Laugh out loud with a line up of comedians at Kelly's Irish Times (Thurs, free, Northwest DC).
Arts and culture. Observe the multi-sensory exhibition "Preston Singletary: Raven and the Box of Daylight," before it closes (through January 29, free, Smithsonian National Museum of the American Indian). Join a three-session symposium: Staking Claim: Latinx Art and US American Experiences (Fri, free, virtual, National Gallery of Art). View  "A Sky of Shattered Glass Reflected by the Shining Sun" by artist Stephanie Mercedes at Culture House (Saturdays through February 25, free, Southwest DC). Sit in on an artist talk about oil paintings at Zenith Gallery (Sat, free, Northwest DC). Visit the opening reception of "sowing worlds within the incompossible" at the Washington Project for the Arts (Sat, free, Northwest DC). Check out cartoon-themed artworks on display at Nepenthe Gallery (Thurs-Sat, free, Alexandria).
History and heritage talks. Honor the life of scholar-activist Mike Davis at Creative Grounds (Thurs, free, Northwest DC).
Theater and shows. Attend the Washington National Opera's play about National Negro Opera Company founder Mary Cardwell Dawson (Fri-Sun, $49+, Kennedy Center). Get tickets to a grand opening show at the new Give A Hoot Comedy Club, featuring comedian Chris Coccia; a portion of the proceeds will go to local charities (Fri-Sat, $20, Gaithersburg). See stage play Prima Facie at Harman Hall (Thurs-Fri, $20, Northwest DC), or The Seagull at Harman Hall (Sun – February 3, $20, Northwest DC). Don't miss the opening of The Chronicles of Narnia: The Horse and His Boy, a new production at the Museum of the Bible (through March 4, $54+, Southwest DC). Experience a live taping of Not Another D&D Podcast (Thurs, $70, Lincoln Theatre).
Music and concerts. Immerse yourself in the sights and sounds of Korea with the drummers of Washington Samulnori in honor of the Lunar New Year (Sun, free, National Gallery of Art). Party with a DJ and debut your karaoke skills at Ginza's Lunar New Year celebration (Sat, $58+, Southeast DC). Relax into musical meditation with Verdi Requiem and the Baltimore Symphony Orchestra (Thurs-Sat, $25+, Baltimore, Bethesda). Check out an evening of music with DC songwriters at Pearl Street Warehouse (Thurs, $10+, Wharf). Listen to live classical music from the National Symphony Orchestra Youth Fellowship Program (Thurs, free, virtual, Kennedy Center). Put on your dancing shoes and join a Country Dance and Night and Competition (Thurs, $10+, Arlington). Rapper Future and special guests are making a tour stop in DC (Sun, $115+, Capital One Arena). Experimental DC hip-hop duo Model Home is performing at Comet Ping Pong (Fri, $18+, Northwest DC). And Shangela is live at the Warner Theatre (Fri, $27+, Northwest DC).
Game night. Here's a fun way to liven up bingo: wear pajamas and play the game with friendly neighborhood goats (Sat, $40, Arlington).
Things to do with kids. Brunch and a movie? Count us in. See a movie screening of The Goonies while chowing down on breakfast bites at the Alamo Drafthouse Cinema (Sat, $11, Northeast DC, Arlington). Discover a new exhibit at the National Children's Museum: "XOXO: An Exhibit About Love & Forgiveness" (opens Sat, closed on Tuesdays, $16, Northwest DC).
Get involved. Volunteer at Plant Alive! and help cultivate large greenhouses (Sat, free, Silver Spring).
If you enjoyed these events, please don't forget to share this post with a friend on social media, and sign-up for our newsletter for more things to do.