A guide to the newest places to eat and drink.
Spanish chef Pepe Moncayo cooked in Michelin-starred restaurants across Barcelona before his boss and mentor sent him to Singapore in 2010 to help with an opening. Moncayo ended up staying in the Southeast Asian country for a decade, launching his first solo restaurant, meeting his wife, and having kids. When he arrived in DC to open Penn Quarter restaurant Cranes in early 2020, his menu focused on the intersection of Spanish and Japanese cuisines. But Singaporean food is what he eats at home—and now, at last, will have its own dedicated restaurant inside Tysons Galleria when Jiwa Singapura debuts on February 15.
"I think [Singaporean cuisine] is totally underrepresented around the world," Moncayo says. And while some Singaporean dishes have appeared at other DC area restaurants, none have focused exclusively on them. "The concept of this restaurant is my love letter to Singapore in our country. It's a country that I hold very dear and that I consider my home forever."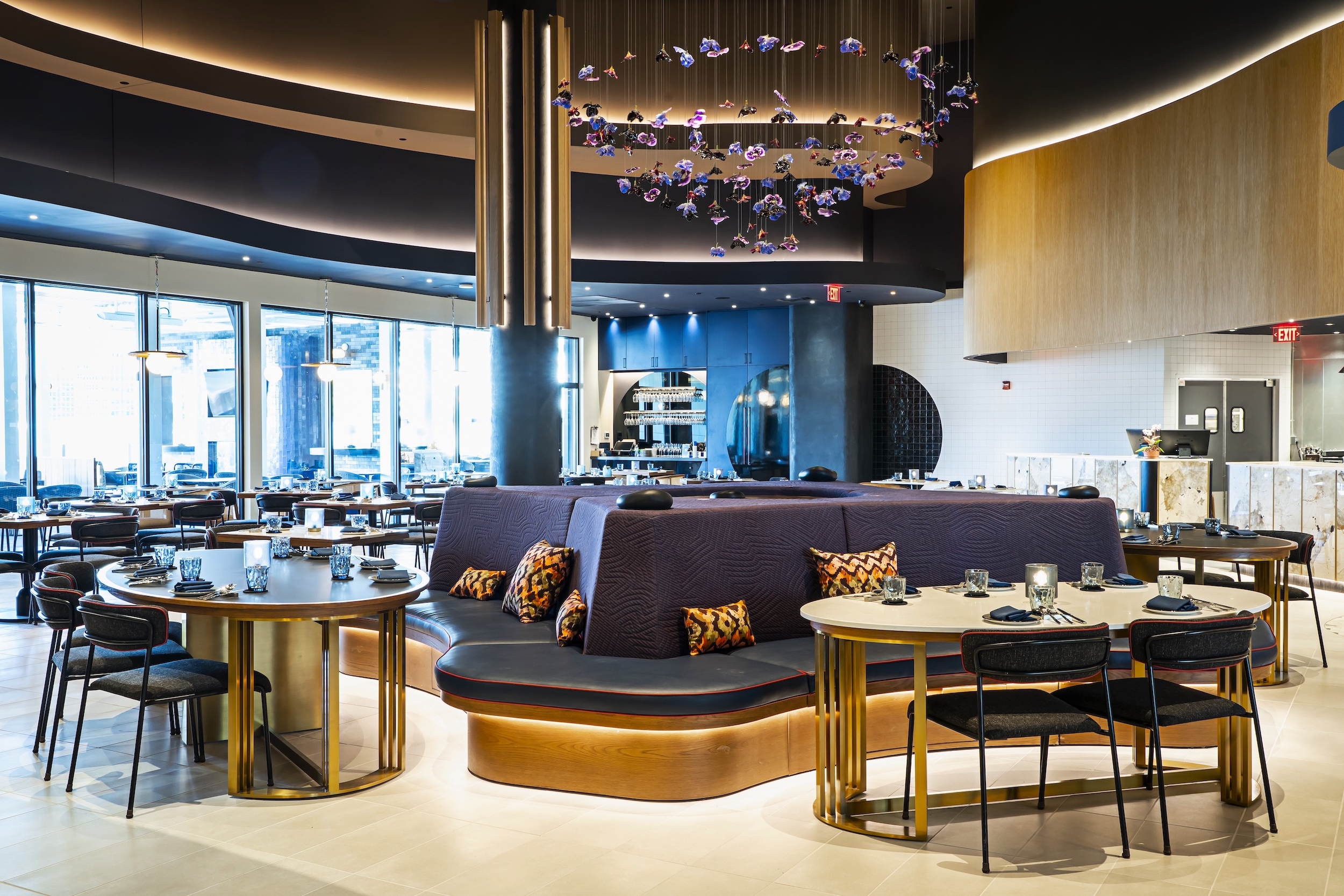 Jiwa Singapura, meaning the "soul of Singapore," will highlight the nation's famous hawker food and staples like Hainanese chicken rice and chili crab. While Moncayo says the dishes will no doubt "pass through my filter" as a Spanish chef with global influences, "there is no fusion, per se." He wants to represent the "real deal," but with a little fine-dining finesse.
Of course, some Singaporean ingredients just aren't accessible here. Instead of Sri Lankan mud crabs, Moncayo is sourcing snow crabs. And because he can't get Southeast Asian candlenuts to blend into his crab chili paste, he's subbing in macadamias. "It's not exactly what it is. I just adapt to the availability and freshness of the ingredients that we can get here," Moncayo says.
He's also taking a different technical approach to certain dishes. Hainanese chicken is traditionally poached in a stock then hung for hours at a specific temperature. Moncayo, however, will sous-vide his local birds. On the plate, though, you might not notice the difference.
Many of these dishes are personal to Moncayo, particularly chicken sate. His Singaporean father-in-law has a hawker stall specializing in the street food. Meanwhile, the dish Moncayo always asks his wife to make for him is salted egg shrimp: "That recipe that I'm doing in the restaurant is exactly the same that she cooks for me."
Meanwhile, pastry chef Gregory Baumgartner will whip up desserts like seri muka—salted coconut rice and pandan custard—and cendol, a parfait with red-bean ice cream, coconut ice, pandan noodles, and more.
Moncayo plans to take a little more creative license when he eventually launches an eight-course tasting menu to go alongside the regular roster. He's thinking of dishes—like butter-poached lobster with salted-duck-egg hollandaise and curry-leaf oil—which incorporate Singaporean ingredients in an atypical way. Also coming down the line: lunch featuring stacked tiffin containers and nasi padang, an assortment of dishes with sambal and rice.
The beachy chic cocktail menu incorporates Southeast Asian ingredients like lemongrass, charred pineapple, and pandan. A striking purple concoction called the "Singapore Girl" combines cucumber-infused gin, ginger, lemon, and ube air. The wine list includes 60 labels from around the world, including moscatos and sparkling options that pair with spicier dishes. There's also a handful of sakes and beers, including a house pilsner from Caboose Brewing Company, which is made with different types of rice.
The main dining room features an art installation with dangling orchids, the national flower of Singapore. On the 3,000-square-foot patio, there's a sculpture of a merlion—half mermaid, half-lion—which is considered the official mascot of the island nation whose original name, Singapura, means "lion city."
Jiwa Singapura, Tysons Galleria,  2001 International Dr., McLean.