Two Northern Virginia restaurant weeks start soon. Vienna Restaurant Week kicks off Friday, March 3 through Sunday, March 12. Meanwhile Fairfax City Restaurant Week starts Monday, March 6 and runs through Sunday, March 12. Here are our top picks for restaurants and deals in both. 
Bazin's on Church
111 Church St. NW, Vienna
The longstanding American restaurant offers a three-course meal for $55, including an appetizer, entree, and dessert. Chef Patrick Bazin serves up crowd-pleasing American classics like mushroom soup, spiced jumbo shrimp, crispy branzino, and curry-roasted chicken. Dine-in only.
Bear Branch Tavern
133 Maple Ave. E, Vienna
If you're looking for good pub grub and/or a kid-friendly spot, Bear Branch is offering a $25 lunch deal (choice of entree with an appetizer or dessert) as well as a three-course dinner for $45. On tap: appetizers like classic crab dip, burrata flatbreads, entrees like creamy Cajun  pasta, and braised lamb shansk. Finish off the meal with strawberry shortcake or caramel-banana pudding. Dine in or carryout. 
Bollywood Bistro
3955 Chain Bridge Road # 101, Fairfax
Diners can brab a three-course modern Indian dinner at this Bollywood-themed spot for $40 (it's also a good pick for date night). Choose an appetizer like fried Kerala white fish or paneer tossed in a savory sauce. For an entree, select dishes like stewed lamb or cheese croquettes simmered in rich mughlai sauce. Finish with tiramisu or mango kulfi, an Indian frozen treat. 
Cafe Renaissance
163 Glyndon Street SE, Vienna
We're fans of this French dining room for the classics—and there are plenty on the $55 Restaurant Week menu.  Choose from one of their eight appetizers, including crab-stuffed mushrooms, duck confit, or baked oysters. Entrées include filet mignon, salmon Wellington en croûte, and more. Dine-in only.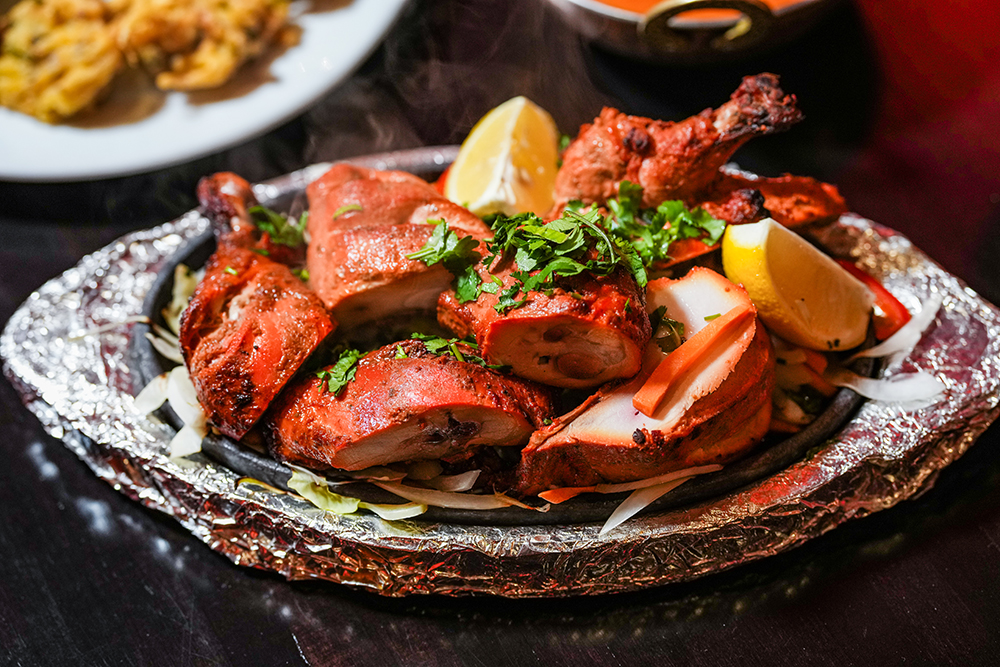 Curry Mantra
9984 Main St., Fairfax
The colorful Indian restaurant serves a traditional dinner for two during Restaurant Week. For $40, choose an appetizer, two entrees—think lamb vindaloo, butter chicken, or palak paneer—and a dessert. Afternoon is an even better deal, when for $20 you'll get two lunch specials served with rice and naan. 
El Pollo Rico
10801 Fairfax Blvd., Fairfax
The spit-roasted Peruvian chicken spot is serving a two-person, $25 lunch special for Restaurant Week. Guests will receive one whole Peruvian roast chicken, six small sauces, a choice of two sides, and two bottled sodas. 
Maple Ave Restaurant
147 Maple Ave., W, Vienna
The quirky European-inspired bistro will offer a four-course, $55 prix-fixe Restaurant Week menu. Choose two options from each course, such as pistachio salad with citrus confiture, slow cooked pork confit with sweet potato puree, or a "bird's milk" dessert with vanilla marshmallow, poppyseeds, and brown sugar rye crunch. Dine-in only.
Meokja Meokja
9619 Fairfax Blvd., Fairfax
One of our food team's favorite Korean barbecue restaurants is participating in Restaurant Week (so book/visit early). For $70, guests get two servings of thin-sliced brisket, spicy pork belly, and a serving of ribs to cook on the tabletop grill. The deal also includes complimentary side dishes.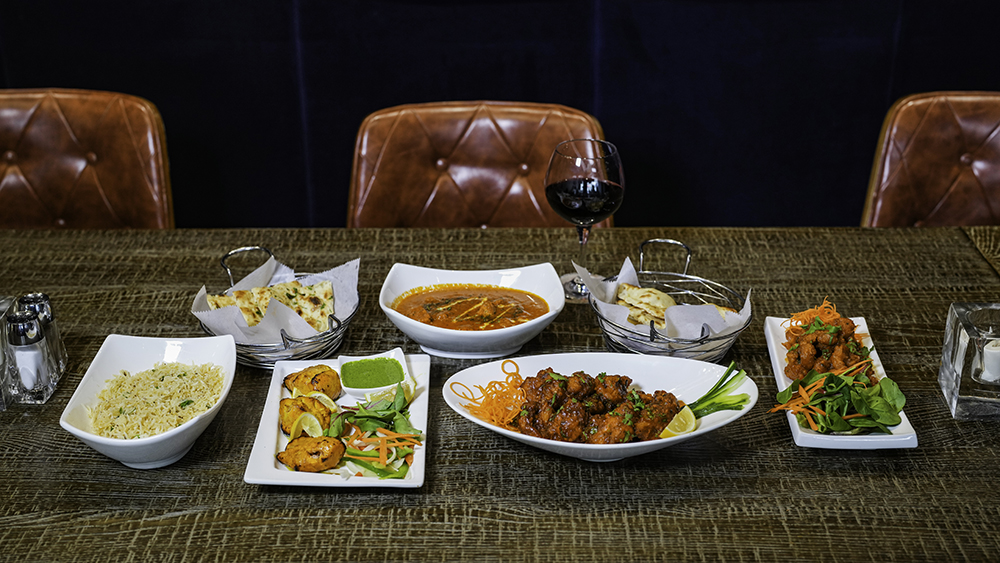 Roberto's Ristorante Italiano
144 Church St., NW, Vienna
Chef Roberto Donna (Galileo) is back in the kitchen at this new-ish Vienna restaurant. His three-course Restaurant Week menu ($55) includes crispy zucchini blossoms, entrees such as gnocchi with sausage ragu, and tiramisu for dessert. The prix-fixe is available from Monday, March 6 through Thursday, March 9, and reservations are recommended. Dine-in only. 
Royal Nepal Bistro
131 A Maple Ave. W, Vienna
The bistro serves comforting Nepalese fare with lots of variety. For $25 per person, you can grab lunch with an appetizer, entree, dessert, side of basmati rice, and a choice of soda, lemonade, or mango lassi. Lunch options include stir-fried cauliflower and potatoes, chicken masala, cardamom-spiced yogurt, and more. Dinner ($40 per person) comes with a bonus wine or pilsner in addition to appetizers, a selection of curries, and dessert.  Dine-in or carryout. 
For more details on Vienna Restaurant Week, visit here. For details on Fairfax City Restaurant Week, visit here.