David Adjaye, the superstar architect behind the National Museum of African American History and Culture, has proposed designs for a roughly 650,000-square-foot multi-use development in St. Elizabeth's East Parcel 15. The project, called Sycamore & Oak, imagines residential units, office space, a hotel, outdoor areas, and a pavilion for performances and community gatherings. 
Recently submitted to DC's Historic Preservation Review Board, the 75-page application details guiding principles of the project, such as using sustainable technologies and optimizing access to light and fresh air. It also features community feedback cards that prompt participants to share what the neighborhood means to them.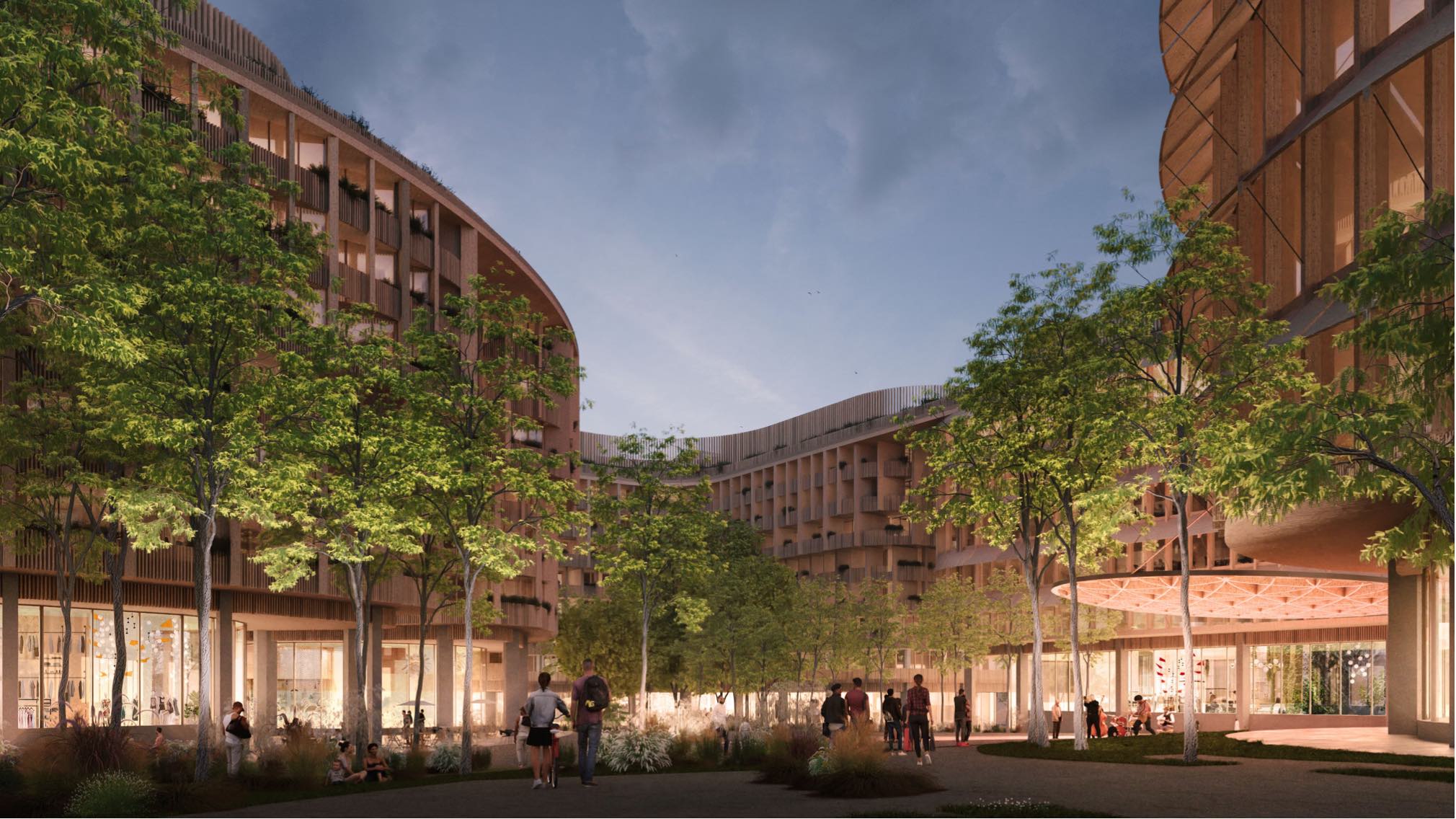 Economic opportunity is also a central goal of the project. As part of its aim to act as "a new commercial center" that connects Congress Heights and St. Elizabeth's East, the project will include retail spaces used to incubate local businesses and entrepreneurs.  
The design was submitted by the firm Adjaye Associates, and the development team also includes Redbrick LMD, Hickok Cole, Studio Zewde, and the Emerson Collective. Dan Tangherlini, the Emerson Collective's Managing Director of Special Projects, told Washington Business Journal that the submitted designs were "preliminary."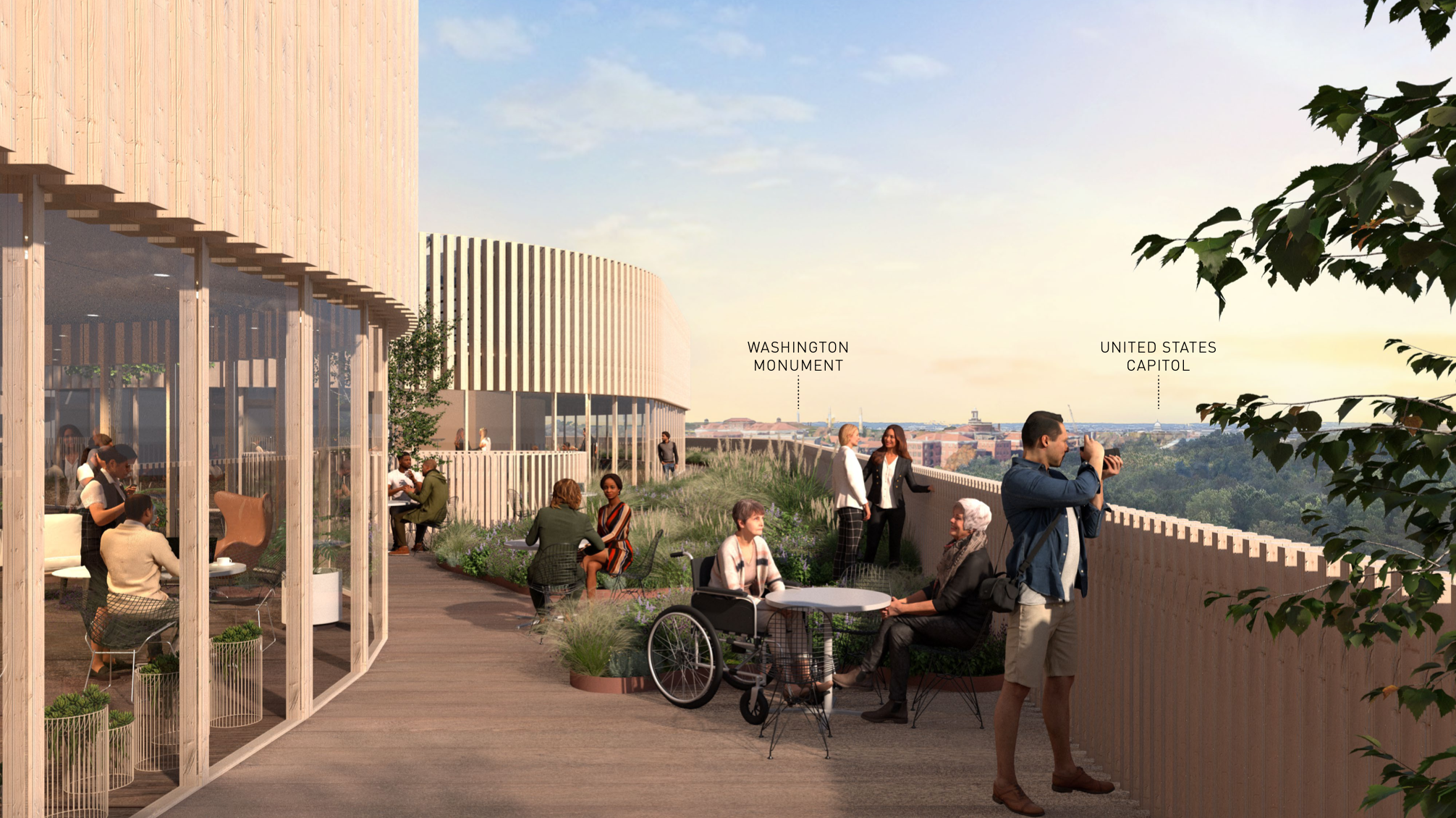 In addition to the National Museum of African American History, Adjaye is known in DC for designing two libraries: the Francis Gray Gregory Library and the William O. Lockridge/Bellevue Library. The three projects have received numerous design awards and widespread acclaim. Barack Obama has described Adjaye's work as "genius" and "unlike any the world has ever seen."
Correction: This story has been updated with the correct spelling of Dan Tangherlini's name.