A guide to the newest places to eat and drink.
Lucky Buns' new location at the Wharf will be its biggest yet— and the first built from the ground up. That's allowed chef/owner Alex McCoy to create his ultimate version of the popular burger and fried-chicken sandwich spot, opening Wednesday, April 25. Expect more bar food, desserts, frozen cocktails, waterfront patio views, plus late-night hours coming soon.
"We've always had to find these funky little spaces and kind of work ourselves into them," McCoy says, referring to his original location in Adams Morgan and its offshoot in Union Market. "This location has everything that we could possibly want."
The menu of globally inspired, double-patty burgers and crispy chicken sandwiches will be largely the same, but the expanded menu includes plenty of new fun, nostalgic bar grub. McCoy is particularly excited about crab-rangoon dip with Chesapeake blue crab he gets directly from J.M. Clayton Company in Cambridge, Maryland, where he lives. Other highlights: cacio e pepe-style mac' and cheese topped with crushed Cheez-Its, as well as "go-go fries" loaded with half-smoke chili, queso, and pickled chilis.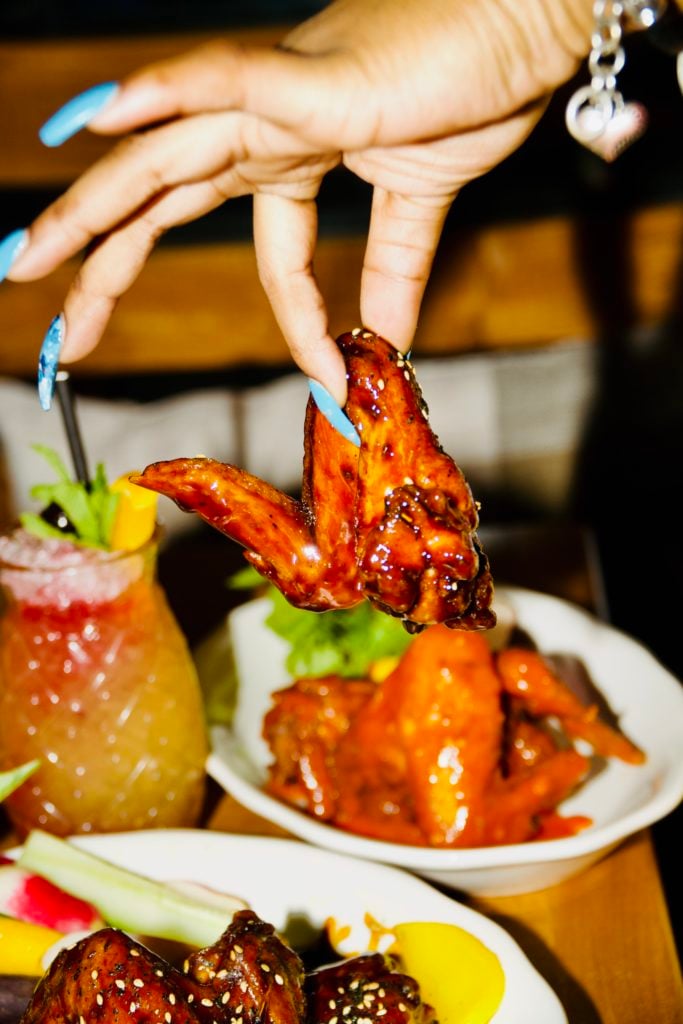 There are also chicken wings marinated for 24 hours in South African braai spice (McCoy's grandfather's recipe), then confited and deep-fried. Rotating sauces range from a sweet-soy Balinese barbecue glaze with galangal and lemongrass to a spicy buffalo sauce with sambal and sriracha. The restaurant is open for lunch and dinner to start, but McCoy plans to add brunch and late-night service–something largely missing from the Wharf.
Desserts, including housemade ice creams, are another new addition. The opening menu features a horchata ice cream which also makes its way into a Mexican burnt-chocolate-brownie sundae with dulce de leche. On the lighter side: mahalabia, a Middle Eastern milk custard similar to a panna cotta that's flavored with rose water and topped with a berry jam and toasted pistachio brittle.
The drink menu features a handful of crushes (orange, passionfruit, grapefruit), rotating frozen cocktails, and other patio-friendly options (hibiscus spritzes, tallboy beers). About that patio: it's got a fire pit, lounge chairs, hanging plants, and prime sunset views.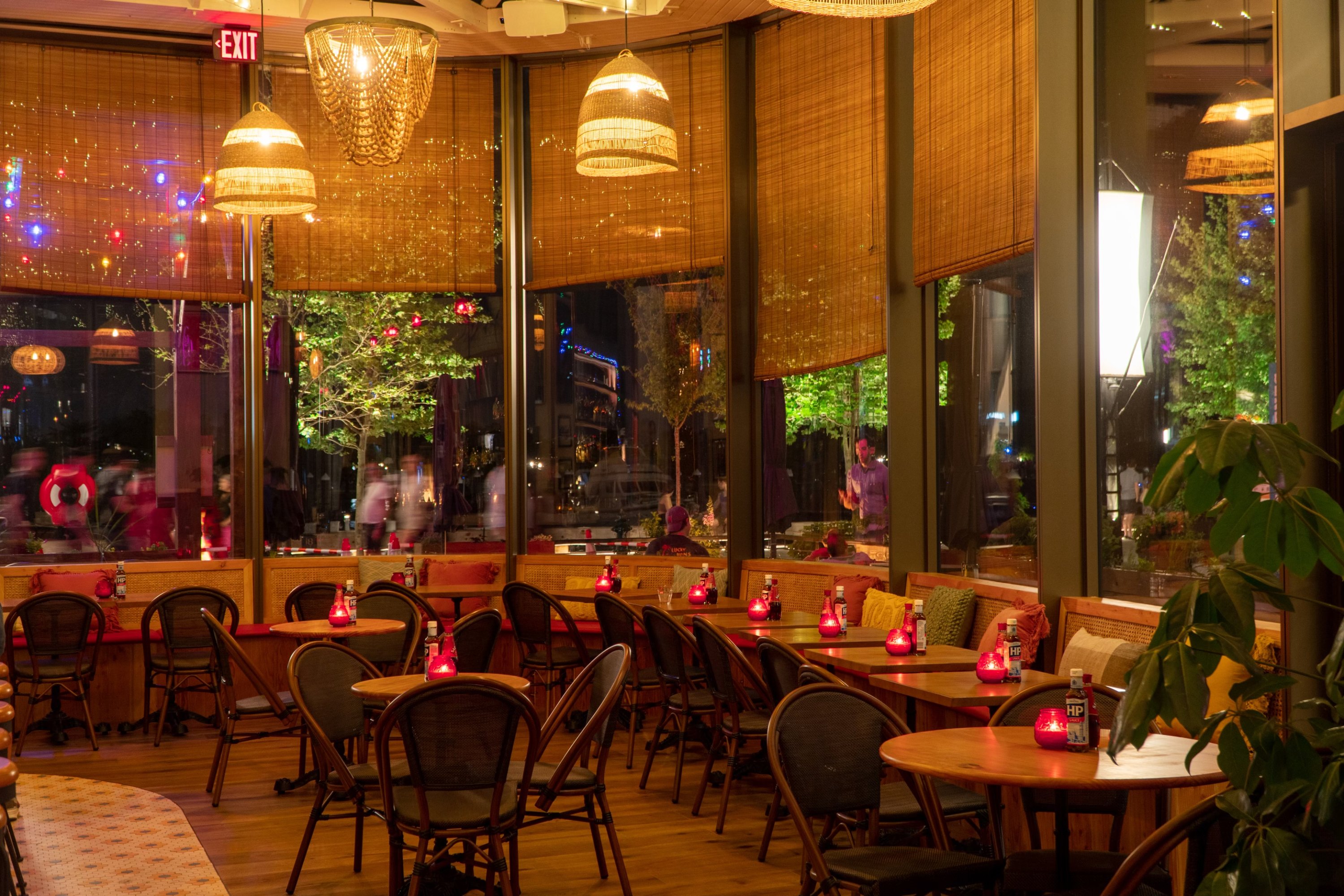 While the 200-seat restaurant has a brand-new shell, McCoy has tried to give it a worn-in feel with thrifted photos from his own living room and string lights he threw up on the wooden ceiling.
"We didn't hire any designers. I told my contractors, 'I want you to build me a beautiful space, and then let me dirty it up a bit," he says. "We wanted to feel a little imperfect and just more personal."