A guide to the newest places to eat and drink.
TheSaga. 1190 22nd St., NW. 
Chef Enrique Limardo built a name for himself with his avant-garde Latin American cooking at Seven Reasons on 14th Street. He's since expanded to Mediterranean-Latin at Imperfecto and French-Latin at Quadrant, both in the West End. Now, he and business partner Ezequiel Vázquez-Ger are venturing into Spanish-Latin at their newest "fun fine-dining" restaurant, TheSaga. It opens Tuesday, May 2, inside the same Ritz-Carlton where Quadrant is located.
While Limardo began his culinary training in his native Venezuela, he continued it in Spain where he worked f0r six years with several famed chefs at Michelin-starred restaurants. The saga behind TheSaga (one word) is his journey from that past to the present.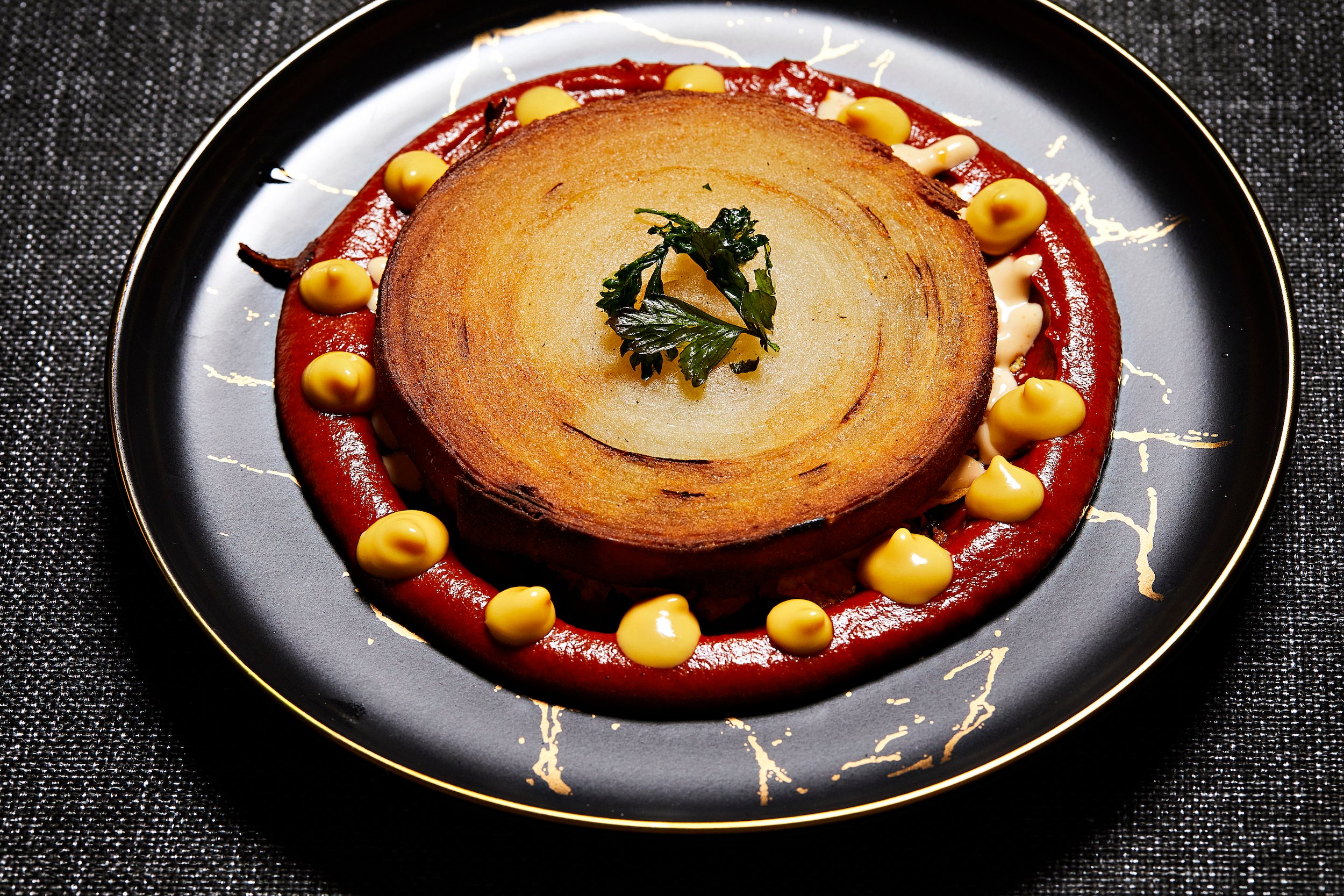 The menu will feature plenty of classic Spanish dishes, but infused with Latin ingredients and dressed up with unexpected modern presentations. Take, for instance, patatas bravas. Instead of chunks of fried potato, the vegetable is shaved paper-thin then rolled up, ultimately resembling a vinyl disc. It's accompanied by salsa brava amped up with mandarins and habaneros, as well as aioli spiked with Mexican Valentina hot sauce. Croquetas are a mash-up of flavors: a traditional salted cod version is paired with green mole, while a green-plantain rendition goes with romesco sauce.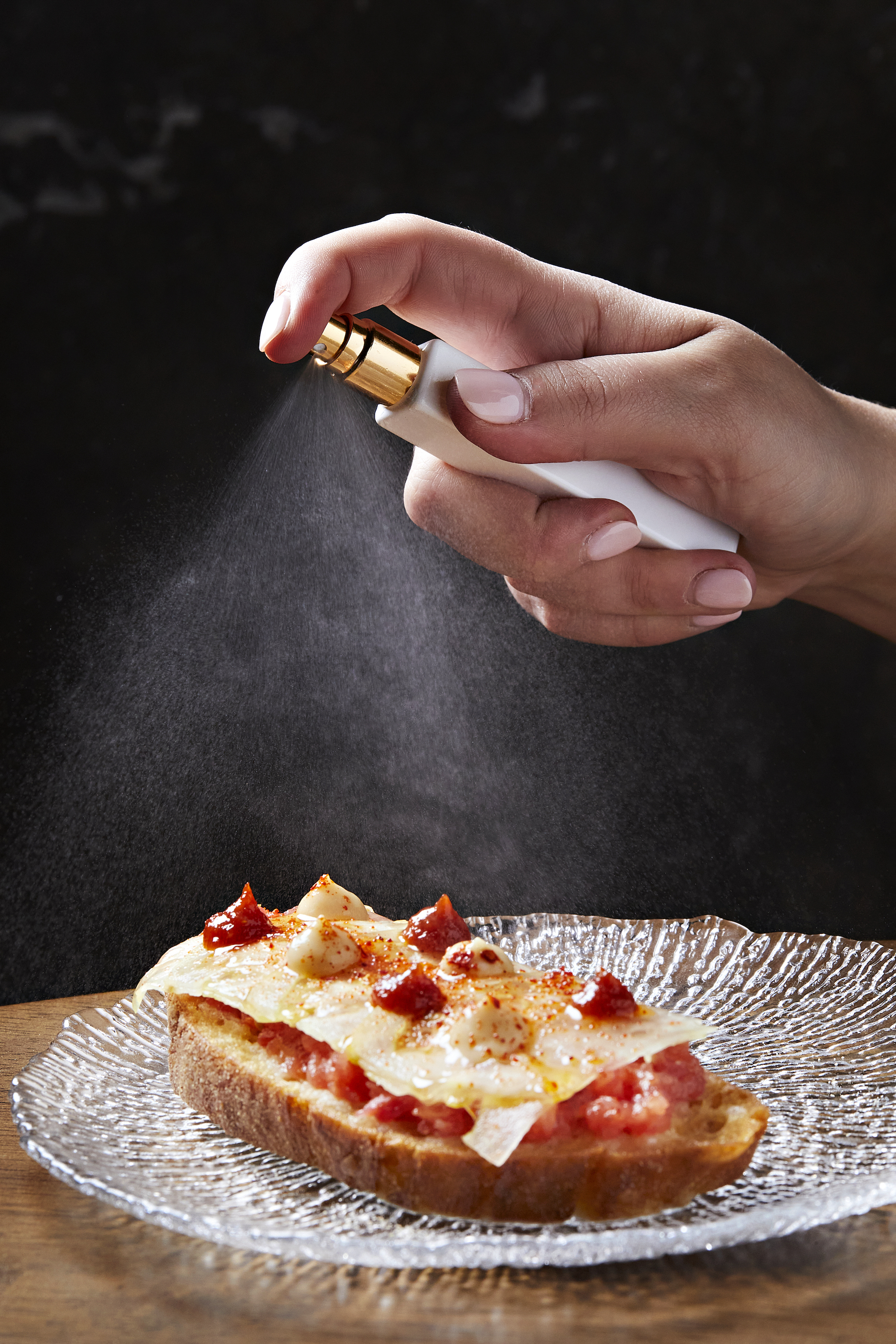 One of Spain's simplest dishes—pan con tomate, literally bread with tomato—also gets more complicated at TheSaga. Deep-fried housemade sourdough is topped with five types of tomato: a puree with garlic and olive oil, a green tomato "carpaccio," a compote, a powder, and lastly, a spritz of clarified tomato water. "We recommend that before you get a bite of the pan con tomato, you get a spray in your mouth," says head chef Jose "Nacho" Useche. "All the essence of the tomato goes into your mouth and to your nose."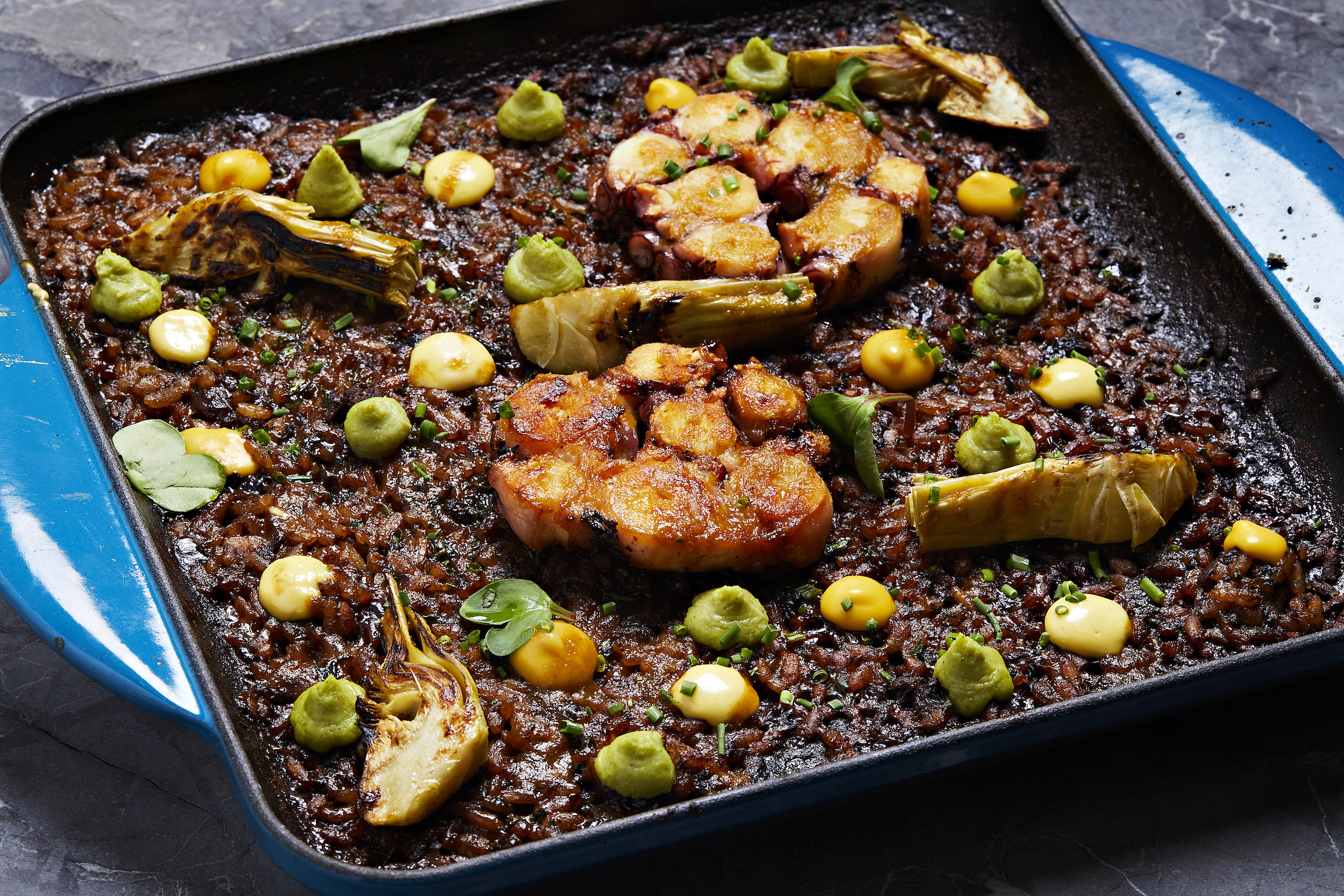 Bomba rice—topped with seafood, duck confit, or octopus and pork—is another main attraction. Other large platters include Spanish suckling pig with coconut rice and pickled pineapple, or a decadent bone-in ribeye dry-aged for 45 days.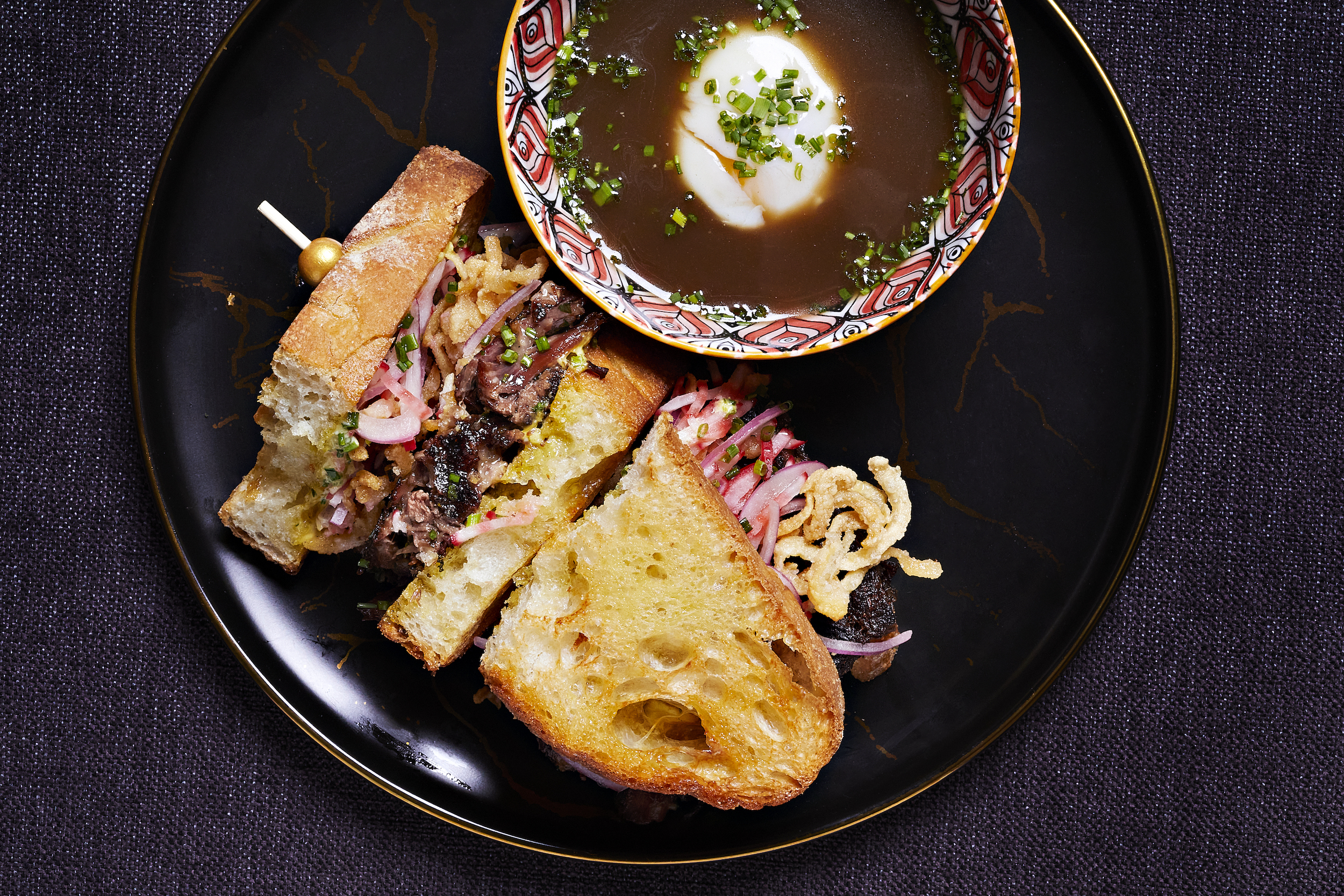 Lunch and a more straightforward hotel breakfast will launch on May 3. The midday menu will have plenty of overlap with dinner, but will focus on lighter fare like salads and fish. One of the more intriguing offerings available at both meals is a surf-and-turf sandwich combining braised oxtail with deep-fried calamari and a bright radish salad. You can dip the sandwich into a bowl of the oxtail's braising liquid with a soft-boiled egg.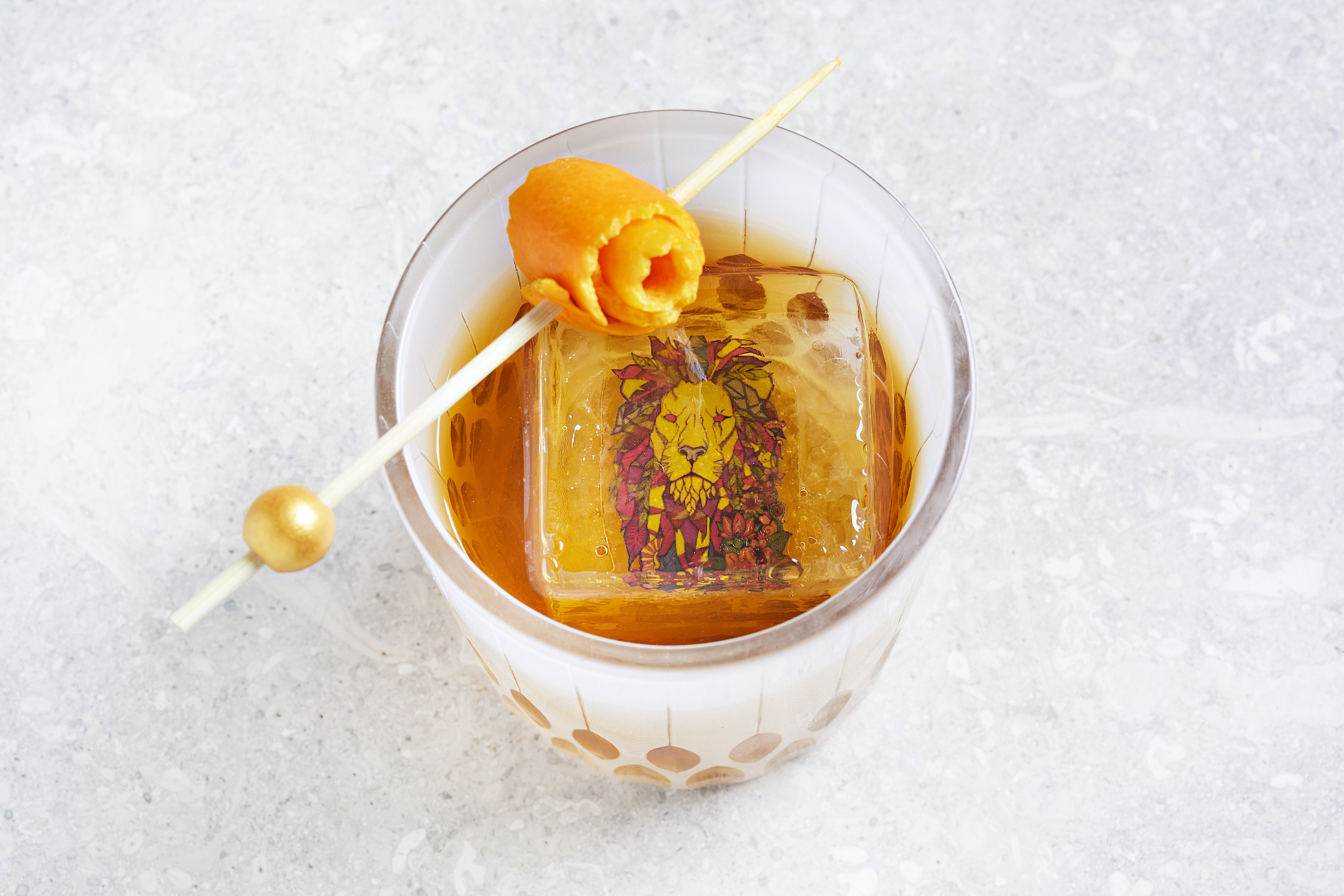 Oxtail also shows up in… a cocktail. Specifically, a fat-washed old-fashioned with a cube of ice featuring a lion. Beverage Director Carlos Boada also gussies up a classic negroni with at least a dozen ingredients, which are then clarified and served with gold-flake-dusted spherical ice.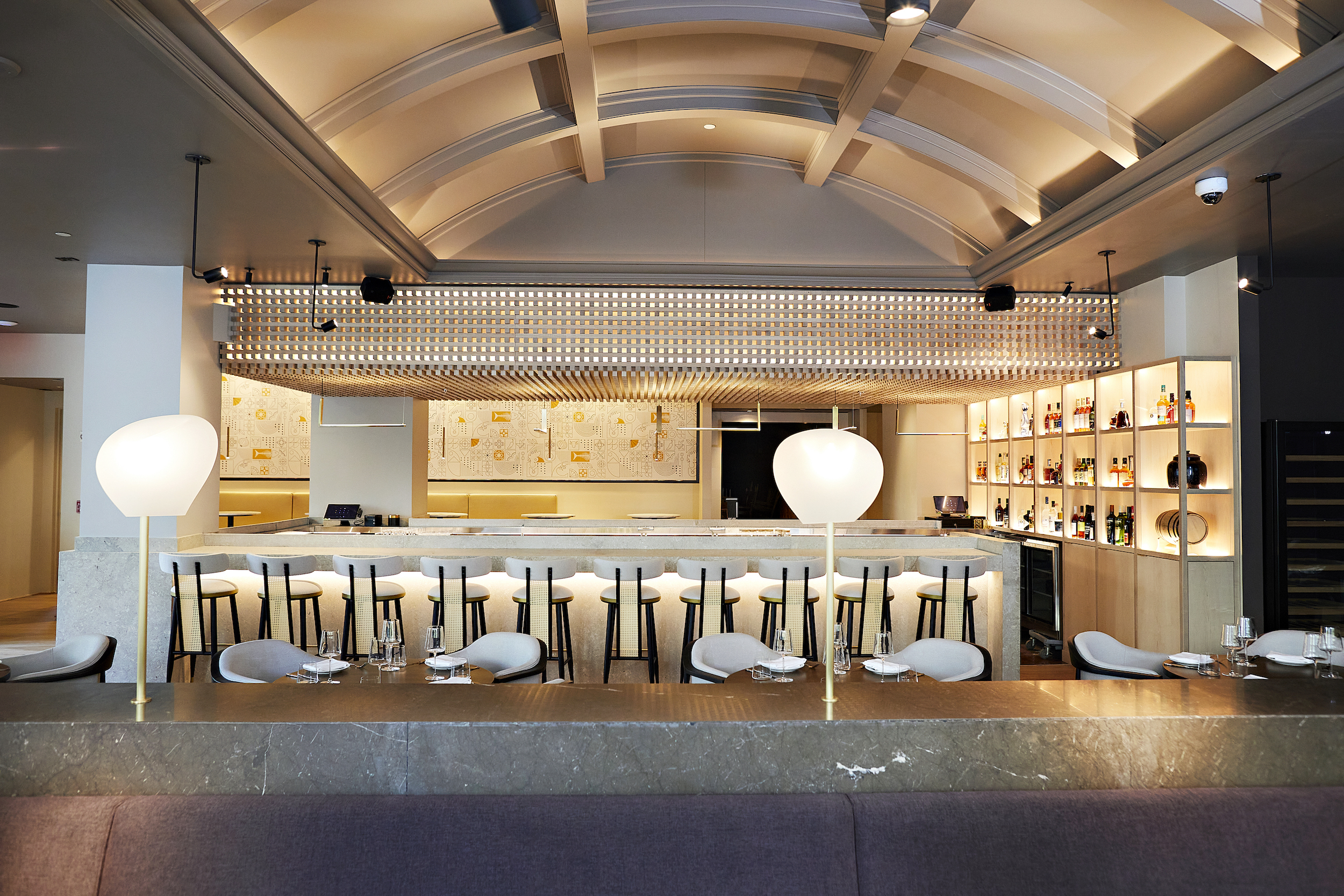 The space—from OOAK Architects, the same designers behind sister restaurant Imperfecto—features a clean, modern look with blown glass, burned wood, and handmade ceramics. The bright bar with an intricate wooden light fixture transitions into a more dramatic, dark dining room the further you walk in. In the background, expect an electro-flamenco soundtrack (think traditional Spanish music "but with a beat," Vázquez-Ger say).
Meanwhile, the group's restaurant-opening saga continues. Still to come: all-day cafe Surreal, planned for National Landing later this year.