Amazon HQ2's Helix (aka the "poop emoji" building) may be on hold, but the area will soon be getting 11 new restaurants and bars as part of National Landing's reimagined Water Park. The rollout will begin this summer with a grand opening scheduled for September.
Developer JBG Smith will convert 1.6 acres at 1601 Crystal Drive into a community space with a live performance stage, art installations, and an interactive water feature. (Sorry, "Water Park" does not mean water slides and surf pools.) Nine of the forthcoming eateries will have their own 300-square-foot kiosks. The line-up will include Indian street food, falafel bowls, fried-chicken sandwiches, Vietnamese fare, and much more—with an emphasis on local minority- and women-led businesses.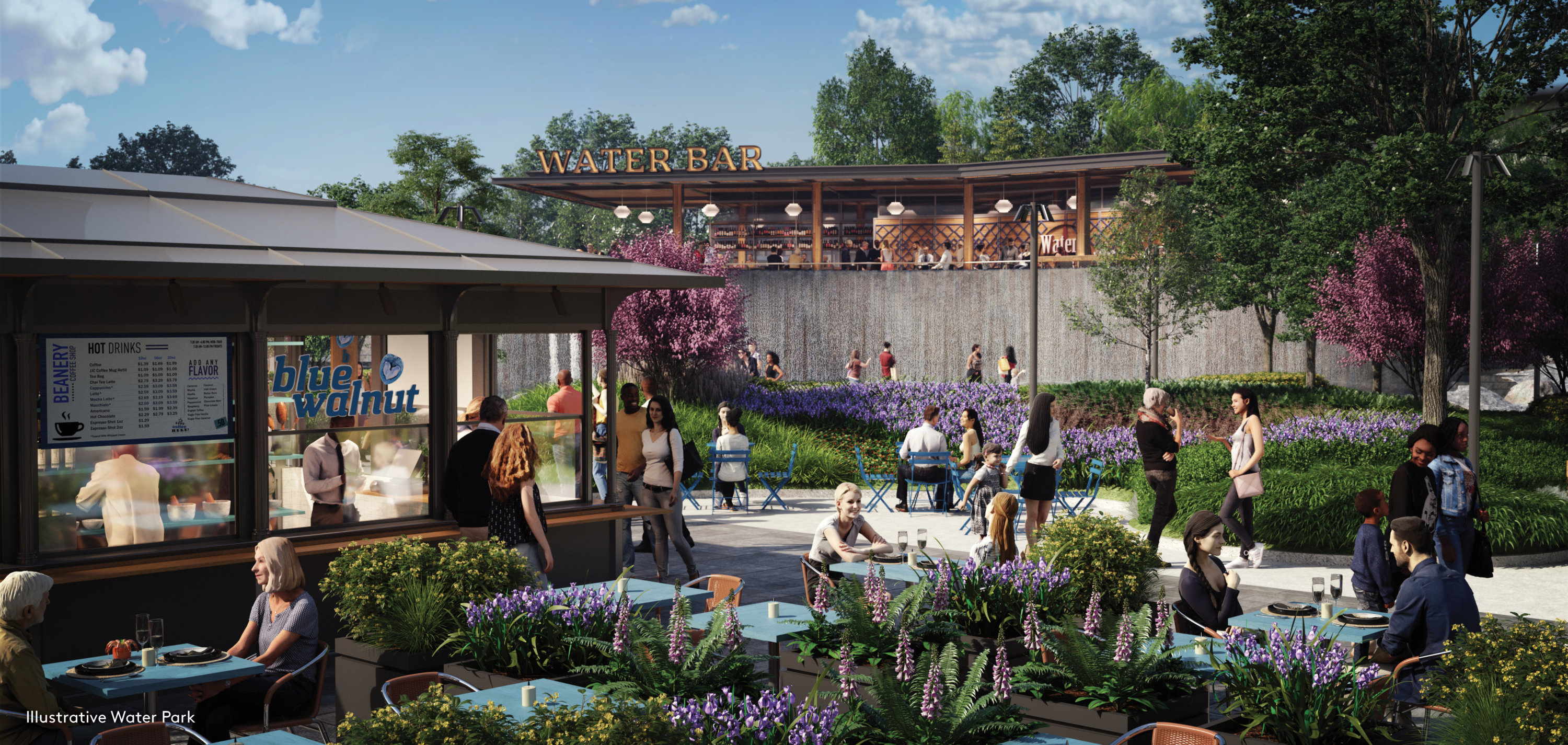 Meanwhile, Atlanta-based group STHRN Hospitality, which has created several food halls and culinary events, will operate two larger concepts: Water Bar will offer a raw bar-focused menu and cocktails with an open terrace perched above a water wall. Crush Pizza will serve "creative" New York-style whole pies and slices, salads, and wine by the glass.
Best of all: the park has gotten approval to allow visitors to walk around with alcoholic drinks.
Here's the full list of kiosks, via a press release: