Magpie and the Tiger seemed to be building up buzz on the dining scene when the Korean-inspired Petworth restaurant closed just seven months into operation. Chef couple Caleb Jang and Roren Choi weren't sure what to do next. So, they just started reaching out to industry friends and strangers doing "cool stuff." The result: some of the most unexpected and interesting pop-ups and collaborations happening around DC right now.
In recent months, Magpie and the Tiger has served bulgogi-smoked cheese katsu burgers and ramen-spiced fries at Hill East Burger Bar in Capitol Hill. They've slung spicy pork belly pizzas with kimchi and scallion salad at Dupont's Boogy & Peel. They've sold cook-at-home pasta kits with braised soy short rib bolognese sauce at Mount Pleasant's Nido Wine Shop and Market. They've teamed up with a Columbia Heights Malaysian bar Thirsty Crow, Baltimore brewery Wet City, New York rice wine brewery Hana Makgeolli, and more. They've also launched a luxe at-home Korean barbecue business.
 "It was just very evident to us that Magpie and the Tiger, when it was in its brick and mortar iteration, just made such a big impact on a lot of people that we were like, 'We can't just let this die,'" Choi says.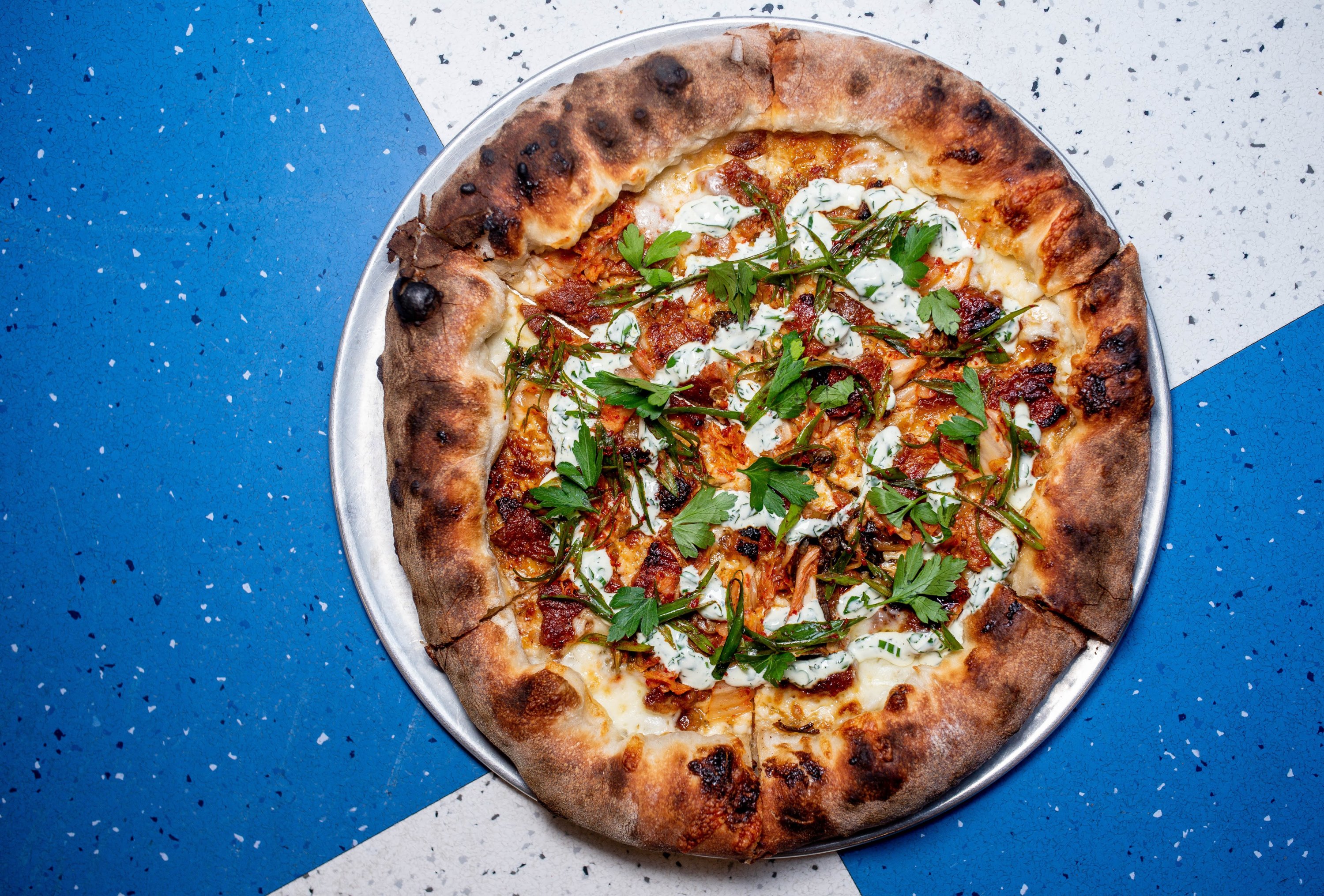 Jang and Choi have been cooking in the DC area for the past decade. He had previously worked with chef Kevin Tien (an original partner at Magpie and the Tiger) from Himitsu to Moon Rabbit. She worked in the kitchens of Tail Up Goat and Reveler's Hour. Their recent pop-ups have been a chance to cook with friends again and try out dishes they never would have otherwise (hello, pizza). And without the pressures of fixing toilets and turning seats, they're actually finding a new joy in cooking. 
"Sometimes it's hard to feel inspired because there's so many things that can bog you down with the long hours and day-to-day things," Jang says. "Meeting people that breathe the life back into us is really fun."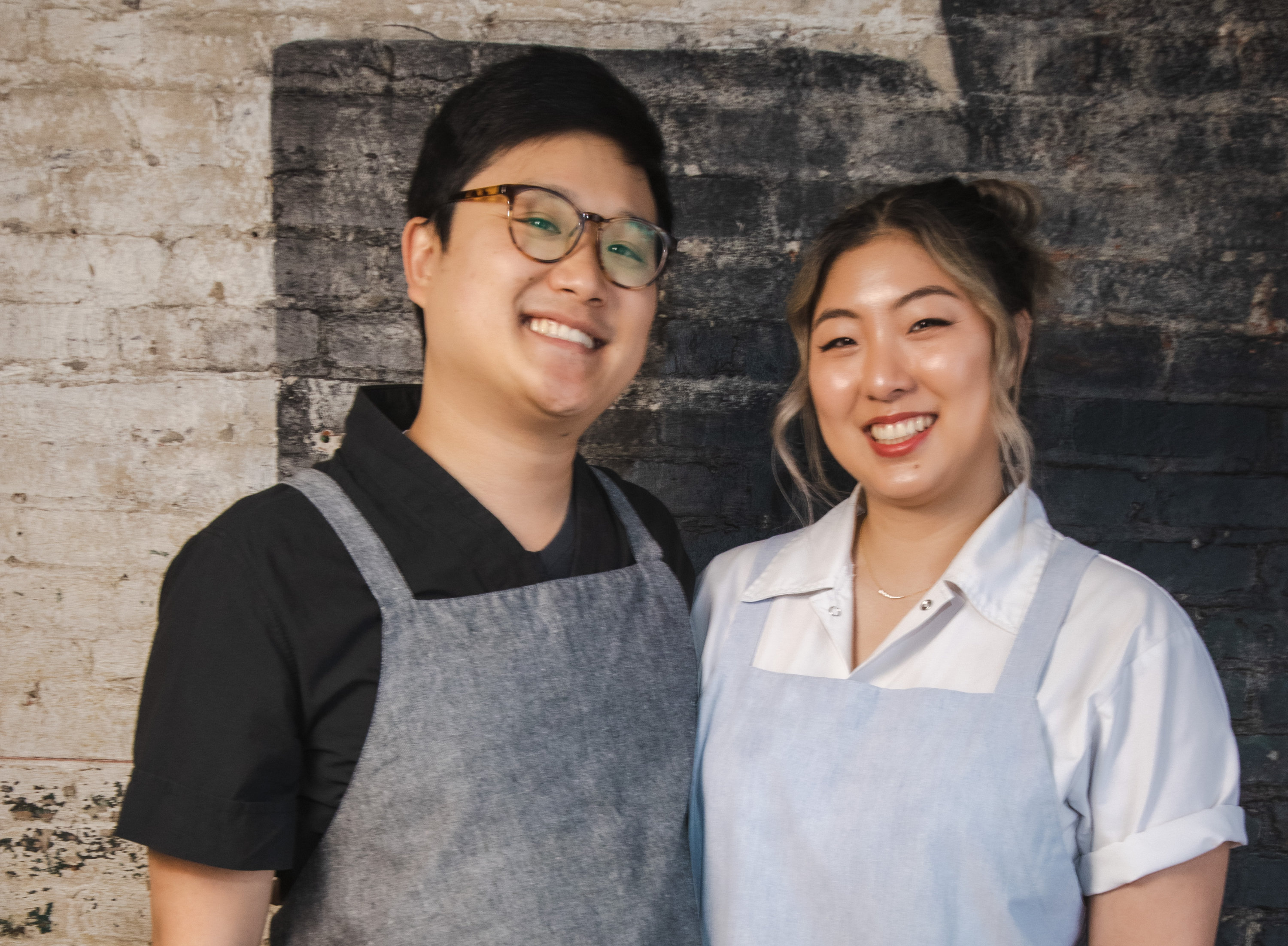 You can catch Magpie and Tiger next this Saturday, June 10, at Rice Market on 14th Street, where they're teaming up with Jill Nguyen of micro-bakery Capitol Jill Baking for a pop-up inspired by Terminal 1 in South Korean's Incheon Airport. T1 is where Jang and Choi land when visiting family in the country; It's also a favorite layover of Nguyen's when she's heading to Vietnam to visit family.
Nguyen will offer sourdough brioche doughnuts with gochugaru-chocolate and tamarind-caramel cream fillings, while Jang and Choi will be preparing classic BLTs and breakfast sandwiches on Nguyen's scallion focaccia (think egg and cheese with bulgogi maple sausage and gochujang-chipotle mayo). To drink, find watermelon shiso limeade and a riff on a TikTok-viral whipped dalgona coffee. The pop-up opens at 11 AM and will run until sold out (probably around 1 or 2 PM).
Magpie and Tiger has more pop-ups coming soon: They're partnering with Perry's chef Masako Morishita—who grew up in the Koreatown of Kobe—for a five-course Japanese-Korean dinner with wine pairings at Nido on Monday, June 19. Both will be cooking up their own dishes then collaborating on a cold noodle dish that mashes up Japanese somen and Korean bibim guksu (traditionally made with buckwheat noodles). In July, Jang and Choi will take their pop-ups international with events in South Korea.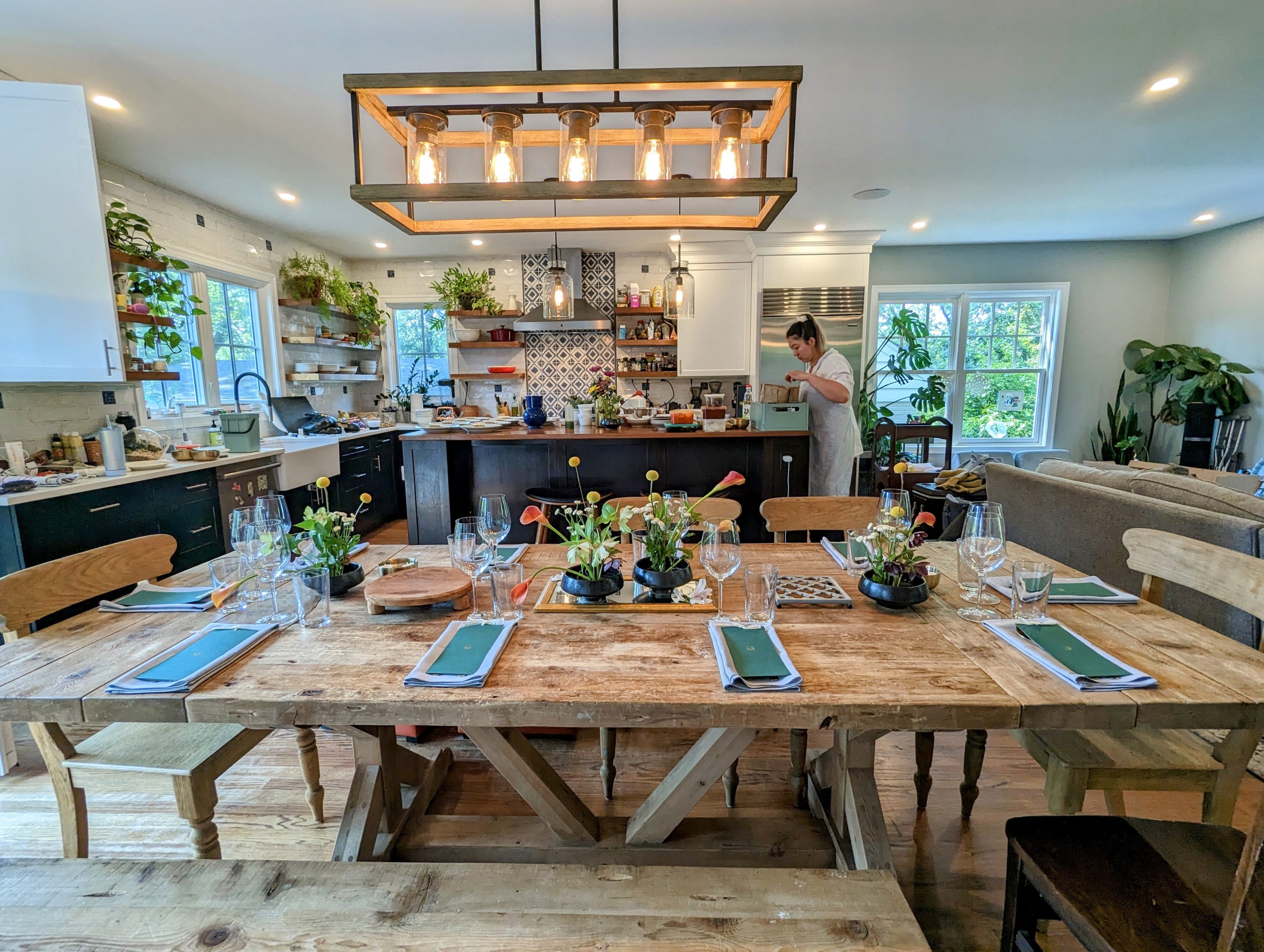 Meanwhile, occasional private dinners after the closure of Magpie's brick-and-mortar restaurant have spun into a "Korean BBQ at Home" business. Groups of six or more can hire the chefs to come to their home to prepare a feast of grilled meats and other Korean specialties, starting at $150 per person. They work with Organic Butcher of McLean to source high-end Autumn Olive pork ribeye chops and A3 wagyu, while preparing various banchan, stone bowl sides, and their popular crispy "kimcheesy"potato salad. (Bookings are available weekends—and weekdays by request—on their website.)
As for another restaurant? Jang and Choi say they're not closing the door on the possibility, but they have no plans in the near future.
"After you have a brick and mortar, you get really bogged down with the details. You have to know if this is breaking, or if this is going bad, or if this person's calling out, or this or that. Often times, you can lose a lot of the feeling of why you got into hospitality in the first place. It becomes about 'we have to turn the seat,'" Choi says. The private dinners have been a refreshing departure: They're enjoying much more work-life balance, and actually have time to connect with guests and swap stories. "It's just really brought us back to zero in a really good way—kind of reminding us why we do what we do."