Sari Filipino Kusina
location_on
6920 Braddock Rd., Annandale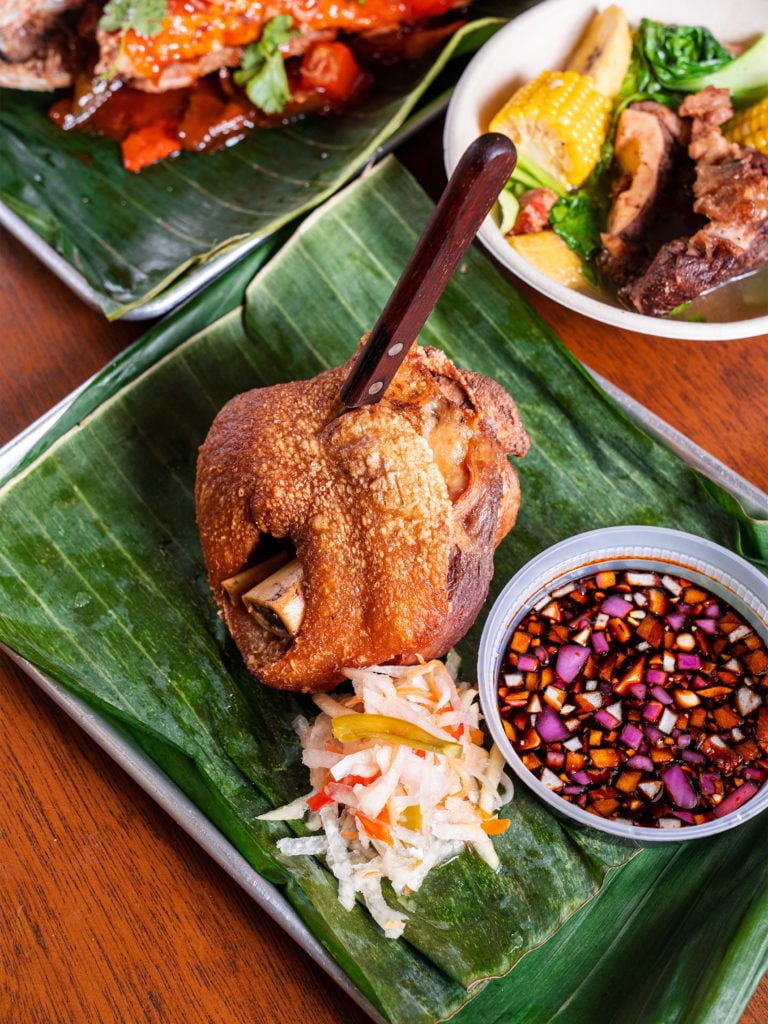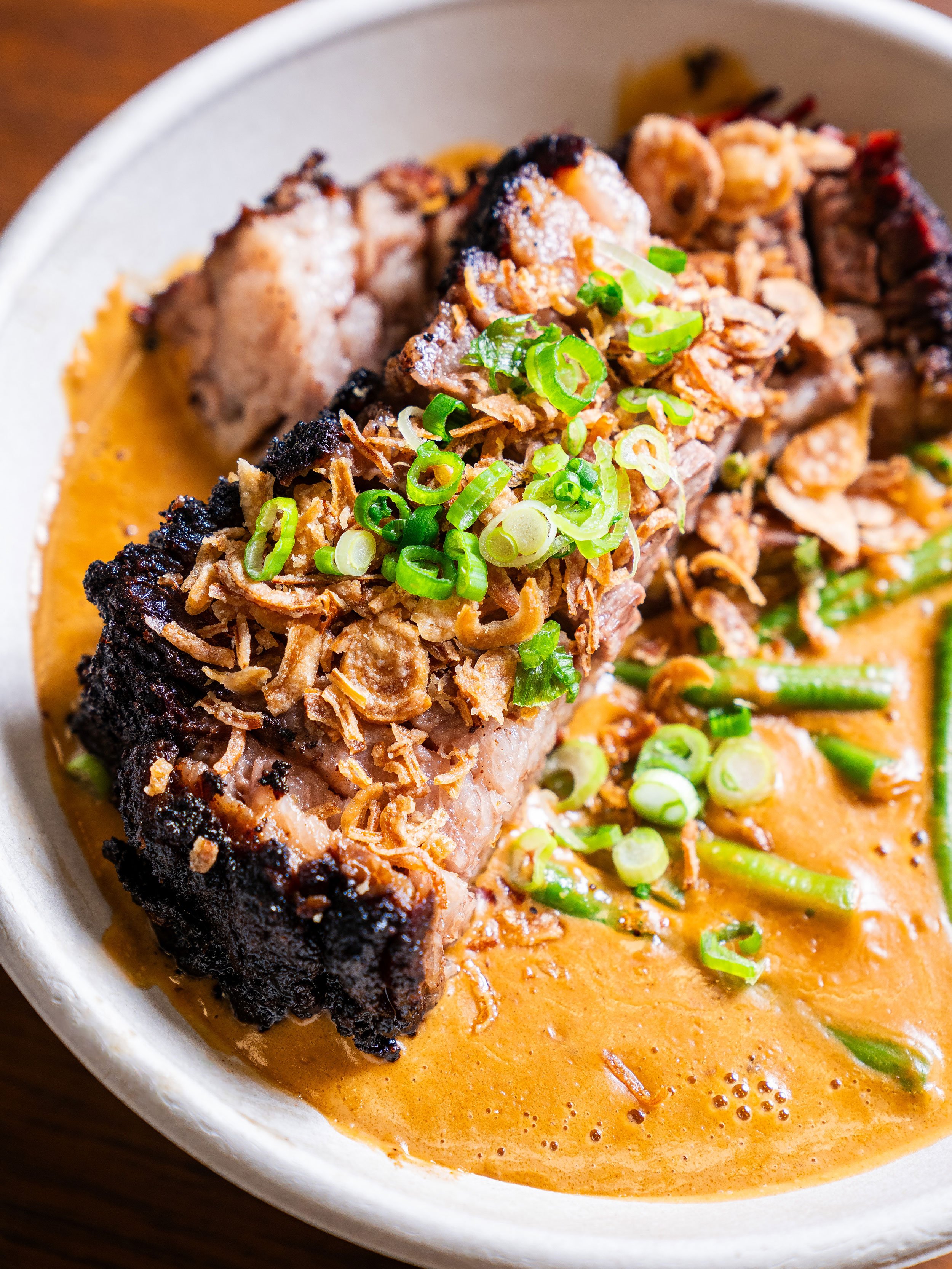 Chef Paolo Dungca is among the talents bringing national attention to Filipino food, from the highly acclaimed Bad Saint to the food-hall stall Pogiboy (both now closed). For this latest venture, he's partnered with the father/son owners of Supreme Barbeque to serve Filipino-style smoked meats and homestyle bowls. Among the best is kare kare, a creamy peanut stew with long beans, eggplant, and brisket. You can't go wrong with classics like pancit canton (stir-fried egg noodles) and lechon kawali with liver sauce. Stay tuned for Dungca's higher-end restaurant, Hiraya, coming to H Street, Northeast.
Back to Top
District Falafel
location_on
10315 Westlake Dr., Bethesda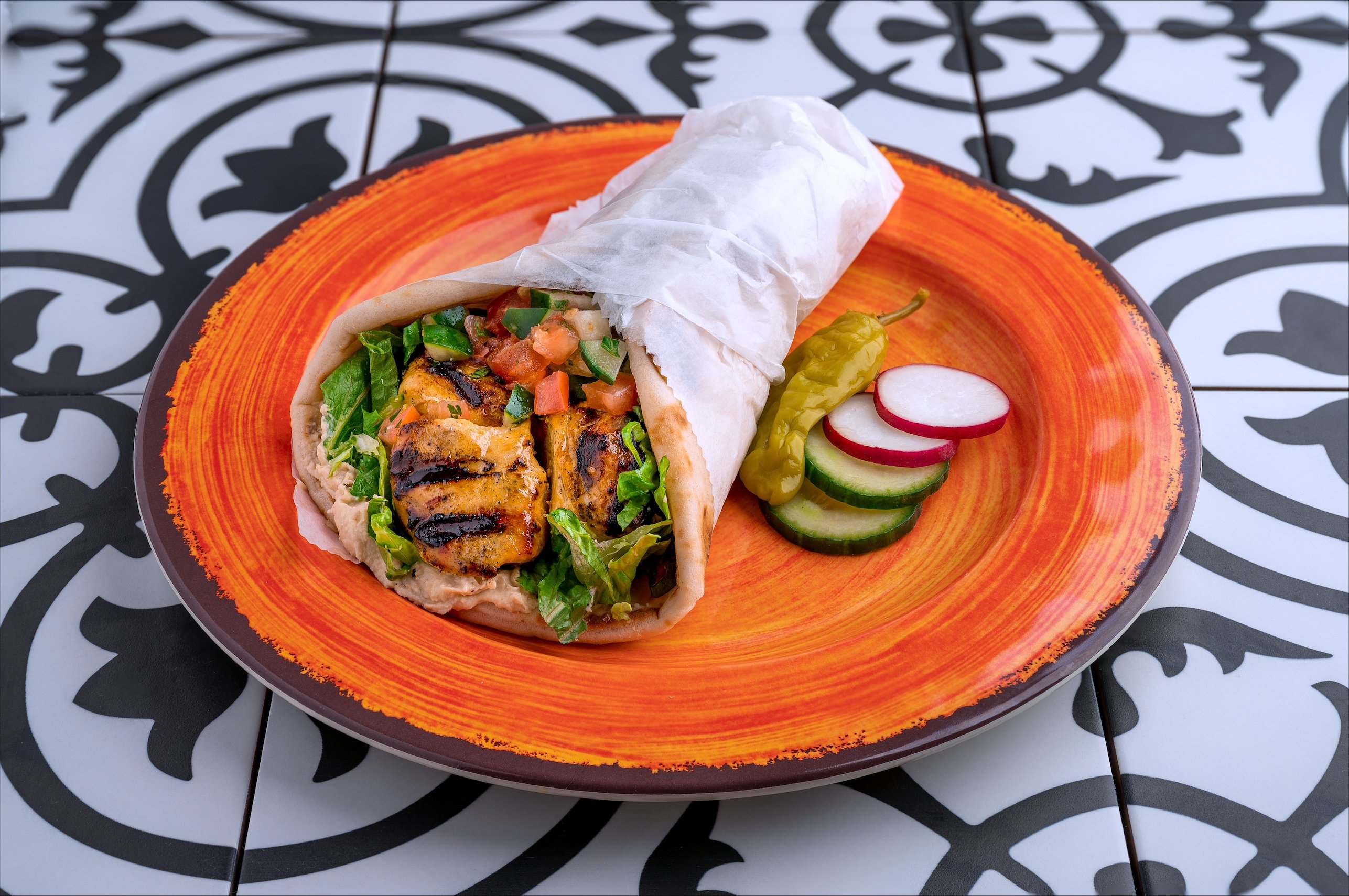 The name of this pretty Mediterranean fast-casual spot is misleading. It's not in DC but hidden in the burbs behind Westfield Montgomery mall. "Fast-casual" is a loose term here, too: When you order a side of pita chips, they arrive five minutes later, fresh from the fryer. Falafel is the main event—get it over a salad or a bowl of hummus, or on a platter with greens and bread. Even better is the pita wrap, which contrasts the hot, crunchy chickpea balls with tzatziki, labneh, and feta, then zings the whole thing with harissa.
Back to Top
Donsak Thai
location_on
2608 Connecticut Ave., NW
There are two menus at this Woodley Park Thai restaurant, both worth exploring. The main menu offers excellent renditions of hits like pad Thai and pad see ew, plus a chili-stoked steak salad, tender chive cakes, and coconutty red curry with, say, squash or duck. The Esan "authentic" menu is where you can explore dishes that speak to chef Boontom Ratana's native northeastern Thailand. Her six versions of green-papaya salad include a showstopping platter with crispy pork skin, egg, and vermicelli.
Back to Top
Hulu Skewer House
location_on
1488 Rockville Pike, Rockville
View this post on Instagram
This Chinese barbecue restaurant is the only place in the region where you'll find custom tabletop grills that rotate and cook skewers of meat, sea­food, and veggies right in front of you. The options, ordered via QR code, are exhaustive—ranging from Angus beef and Berkshire pork belly to chicken heart and abalone. Can't decide? Try a combo, which includes the restaurant's prized Lanzhou beef soup with hand-pulled noodles. Bonus: six private karaoke rooms.
Back to Top
Filo Cafe
location_on
4836 Boiling Brook Pkwy., North Bethesda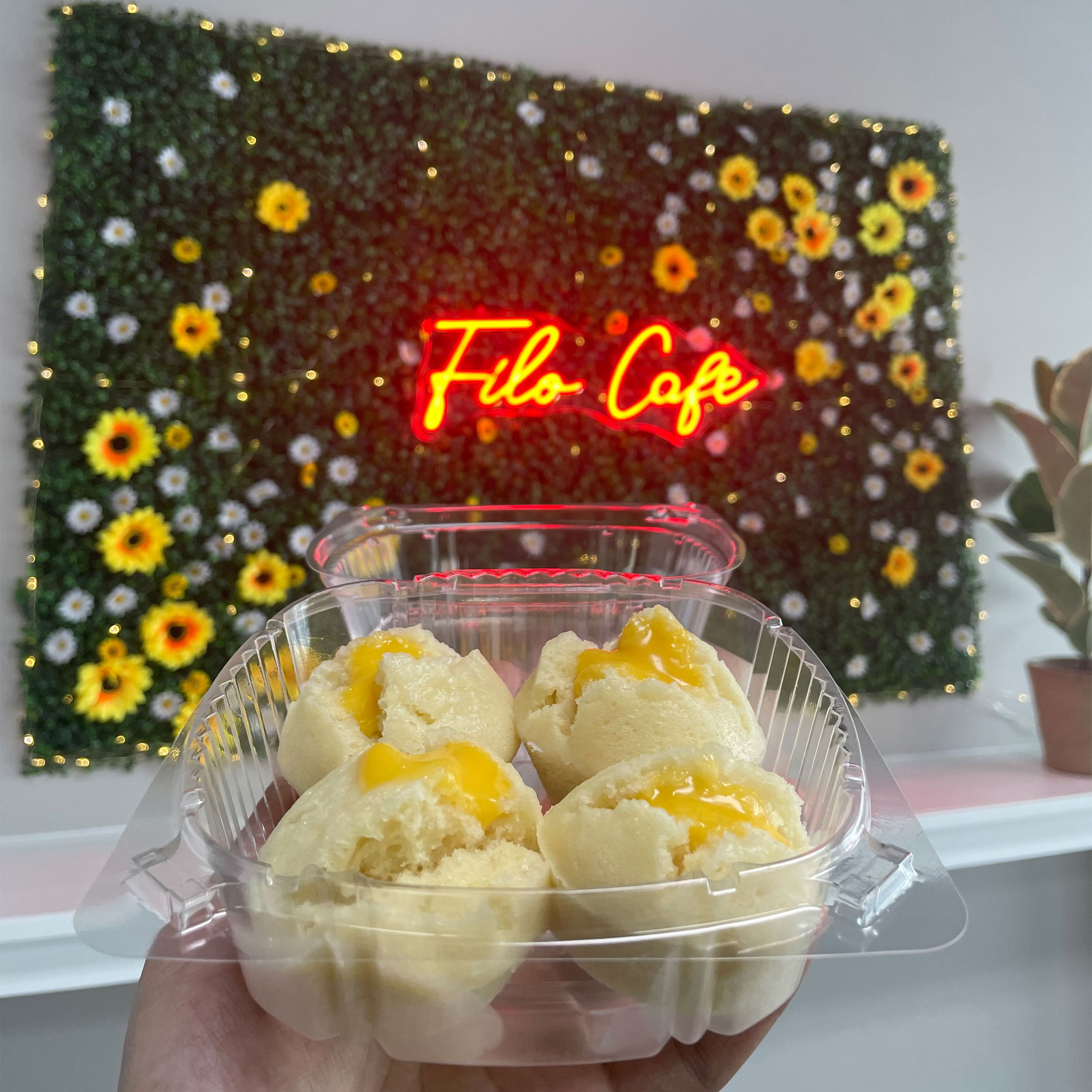 It's always breakfast time at this homey, no-frills Filipino joint. Choose from filling plates of sweet sausage or vinegar-and-garlic-marinated beef served alongside runny eggs and garlic rice. The cafe—comprising a few tables and a carryout counter—also delivers on Filipino staples. The super-crackly lechon kawali (fried pork belly) and spring-roll-like lumpia are terrific.
Back to Top
Kazone
location_on
13840 Braddock Rd., Centreville
Ramen and sushi tend to be the stars in the local Japanese dining scene. This strip-mall joint focuses on another specialty, equally deserving of attention: katsu. Shrimp, pork-loin cutlets, and even plant-based Beyond Meat patties are coated in panko crumbs, deep-fried until crunchy and golden, then served with a zesty barbecue-like sauce or a homey bowl of curry. We're also fans of the next-level mozzarella sticks wrapped in pork.
Back to Top
Neighbors Sports Bar & Grill
location_on
42882 Truro Parish Dr., Ashburn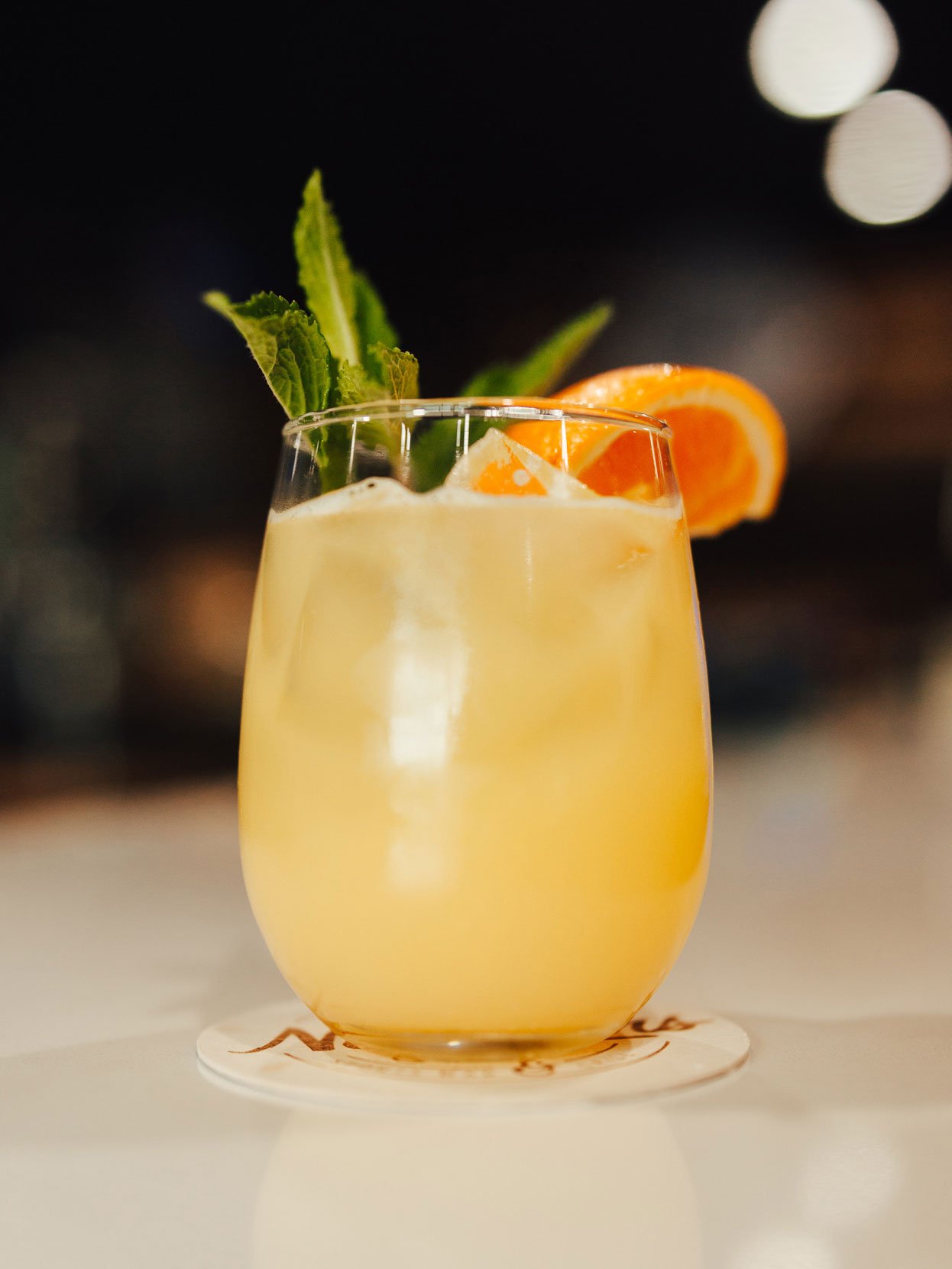 Yes, there are more than 20 wide-screen TVs at this mod-industrial space, but this bar/restaurant is also an under-the-radar spot for terrific Puerto Rican food. Pernil, the classic pork-shoulder dish, is stellar, all crisp skin and crusted spices, yet somehow still juicy. Get it with pink beans and crunchy tostones for scooping. A spicy chorizo-and-beef burger piled with pickled red onion and shoestring fries is also a knockout. And while chicken and rice may seem pedestrian by comparison, it is the ultimate comfort bowl.
Back to Top
Nim Ali
location_on
2000 Pennsylvania Ave., NW
View this post on Instagram
If you like Chicago dogs, you'll dig Guatemalan shukos. The sloppy street snack at this food truck and pop-up turned stall inside Western Market features your choice of meat (try the "original" with chunks of hot dog) on toasted bread topped with guacamole, cooked cabbage, and escabeche slaw, plus drizzles of ketchup, mustard, mayo, and green hot sauce. You'll also find mixtas (think shukos but on corn tortillas) and other antojitos such as rellenitos (sugar-coated plantains stuffed with black beans).
Back to Top
Trippy Tacos
location_on
12134 Georgia Ave., Silver Spring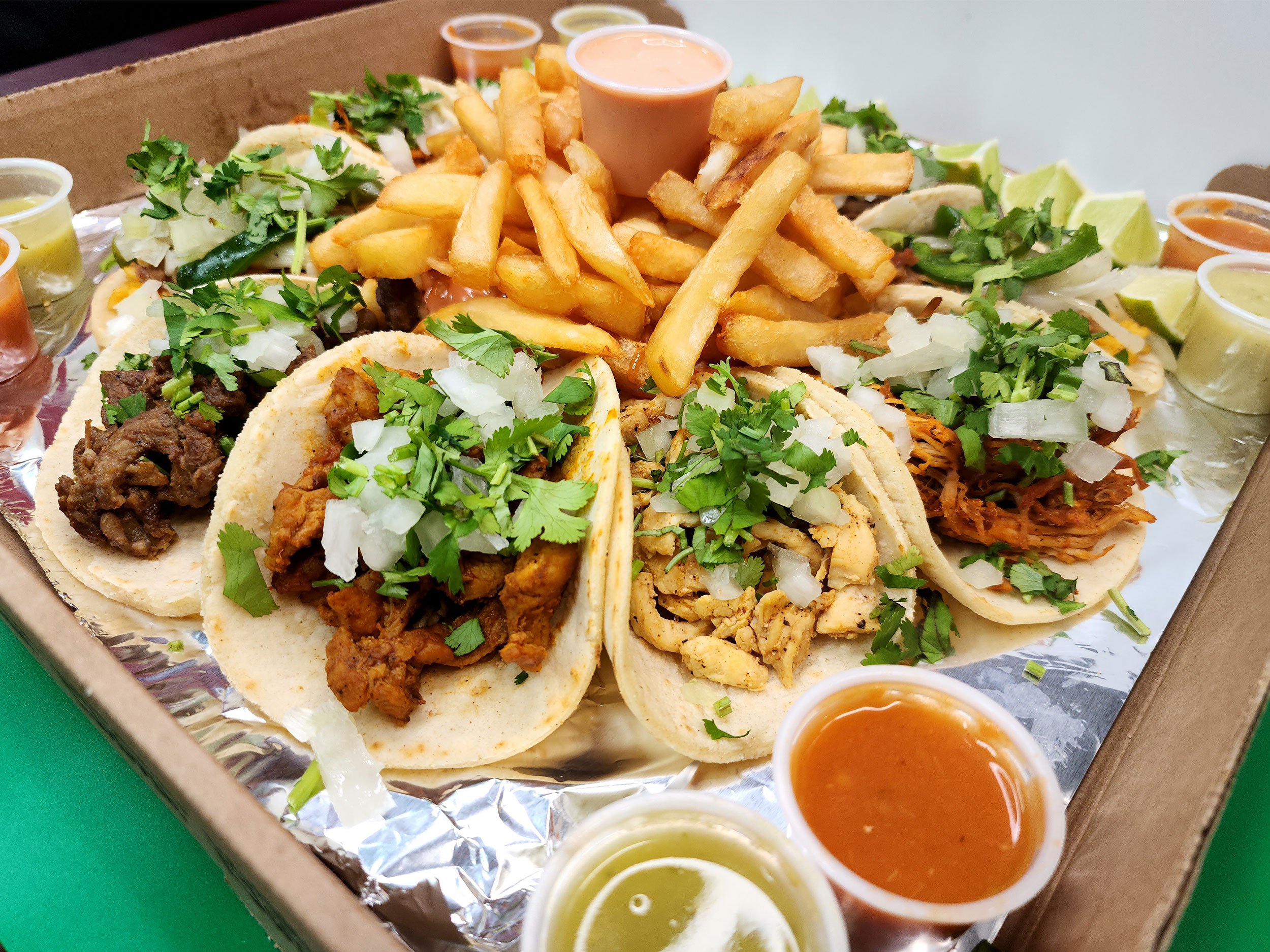 Nearly everything on the menu at this brick-and-mortar taco-truck offshoot can be personalized: street tacos, burritos, tortas, nachos, fries, and more. Birria tacos are among the area's best. We also love fabulous al pastor nachos (who knew?) and the simple baleada sencilla, a thick tortilla filled with eggs, avocado, and cheese.
Back to Top
Pho Ga Vang
location_on
6767 Wilson Blvd., Falls Church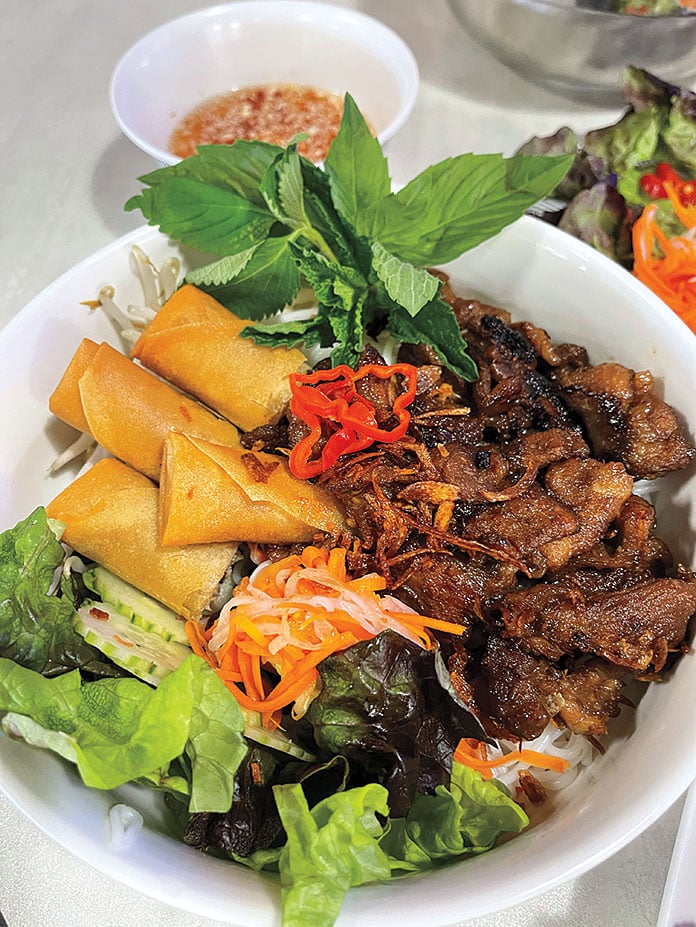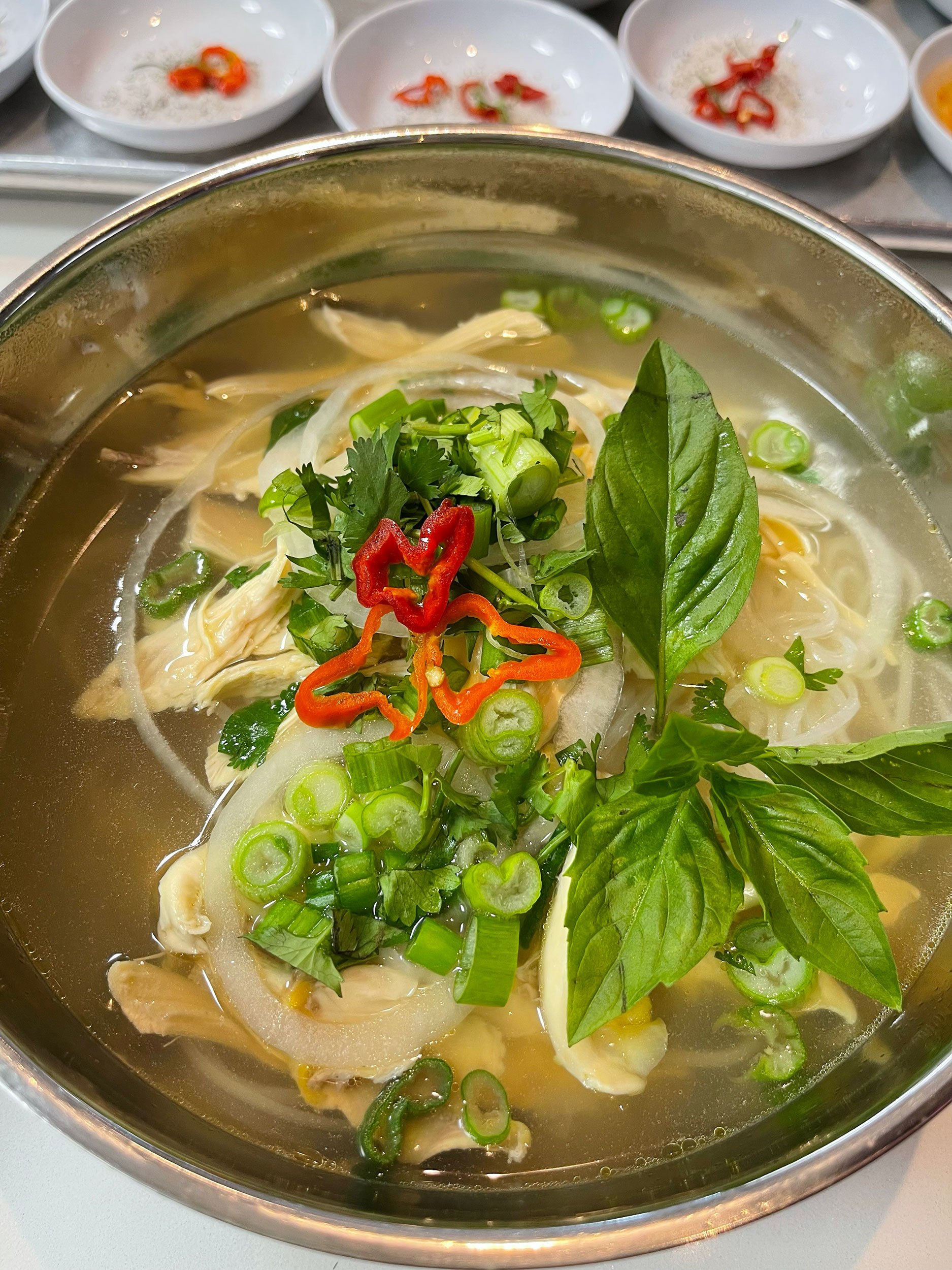 Unlike classic beef-stock-based pho, the delicate pho ga here is made from chicken bones and heady with star anise, ginger, and cinnamon. Get your bowl with chopped chicken—bone-in pieces are the way to go—or either brisket, meatballs, or a beef-and-chicken combo (the "Pho Tony" special). Beyond the soups, other plates also wow: ultra-crisp egg rolls; chicken livers and gizzards heaped with raw onions and cilantro; and lemongrass chicken and rice served with a small bowl of that heavenly pho ga for drizzling.
Back to Top
Lapu Lapu
location_on
216 Market St. W., Gaithersburg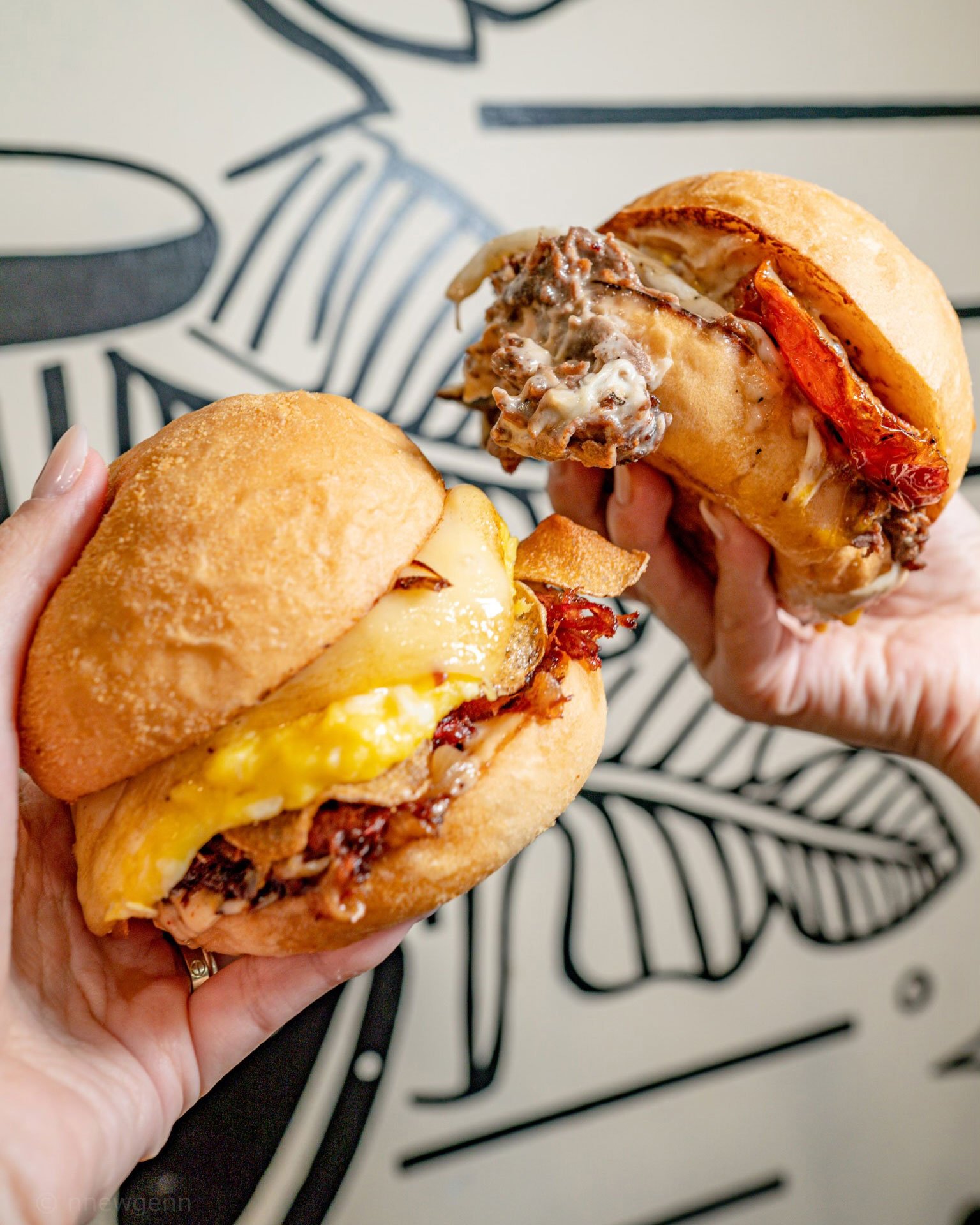 There are no losers on the short list of breakfast and lunch sandwiches at this offshoot of the popular Rockville spot Kuya Ja's Lechon Belly. Some, though, we order again and again. One features thinly sliced lemon-and-soy-marinated rib eye, a fried egg, pickled onions, and a shot of garlic adobo mayo. Another comes stuffed with soft scrambled eggs, Spam, and smoked Gouda. Both arrive on soft Filipino-style breakfast buns from sister enterprise Gwenie's Pastries. If the vivid lavender ube (purple yam) soft-serve is available, grab some—it tastes like a cross between vanilla and coconut.
This article appears in the August 2023 issue of Washingtonian.