West Half marks a shift in the very fabric of D.C. living. At the heart of the dynamic Ballpark District, it's right where the action is. Nationals Park, the Metro, the Capitol Riverfront and the Yards are within throwing distance, giving you the freedom to strike your own balance in every way that matters. Designed by renowned New York-based ODA Architecture, West Half features an iconic multi-dimensional facade, modern interior and ultramodern amenities. With its tectonic appearance, holistic energy and limitless elasticity, it represents a shift in urban living.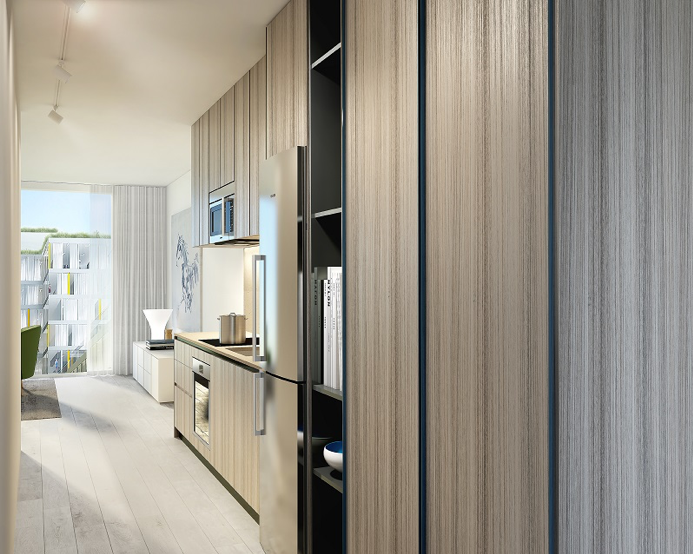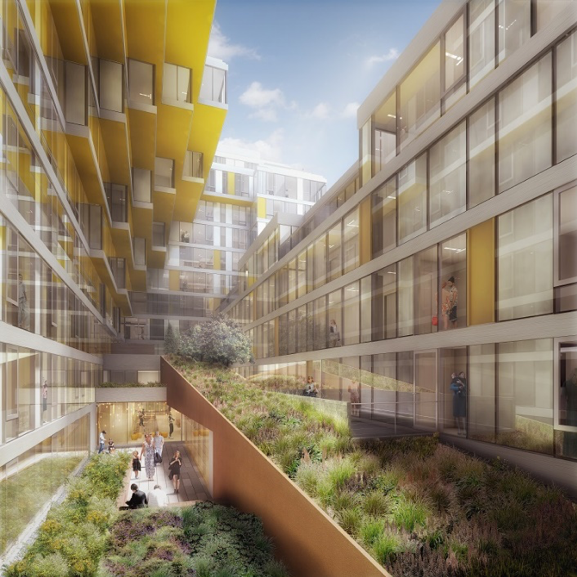 Multi-dimensional living with tailor-made amenities

Spa-inspired bathrooms. Bathrooms appointed in natural tones and featuring stone counters and polished chrome fixtures deliver the ultimate in relaxation.
Retreat-style bedrooms. Ample bedrooms in tranquil tones incorporate floor-to-ceiling windows with roller shades along with luxurious walk-in or double-door closets.
Light-filled living spaces. Floor-to-ceiling windows, open-plan design and optional balconies make staying in the new going out.
Private terrace lounge. The penthouse-level community lounge delivers unrivaled views of the bustling Ballpark District.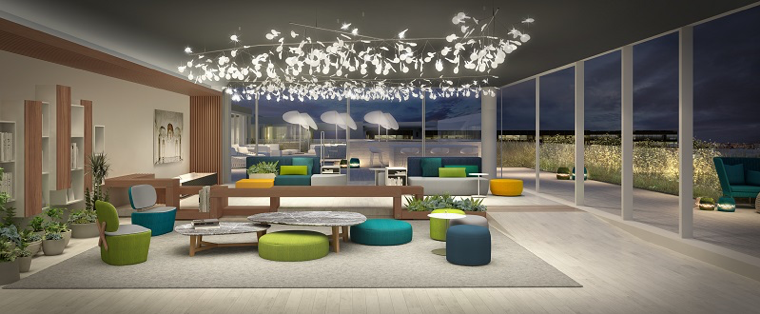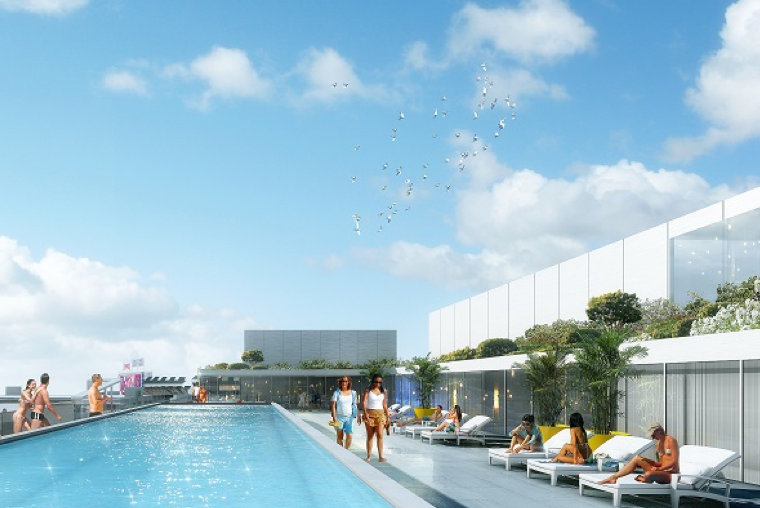 Elite fitness center. The state-of-the-art fitness center is equipped with high-end cardio and strength training equipment as well as a yoga studio.
24/7 concierge. An all-hours concierge service is at hand to offer help with bookings, information, personal requests and tasks such as dry cleaning.
A shift to the West
Overlooking a creative streetscape with everything to offer, West Half is spectacularly positioned in the fast-growing Ballpark District. Bold by nature and experience-forward, it's where every memorable moment begins. Just beyond your front door, exciting retail, dining and recreation options deliver a vibrant experience to satisfy the most adventurous spirits. Access to the Metro, bikeshare and major highways provides endless opportunities for work, recreation and discovery.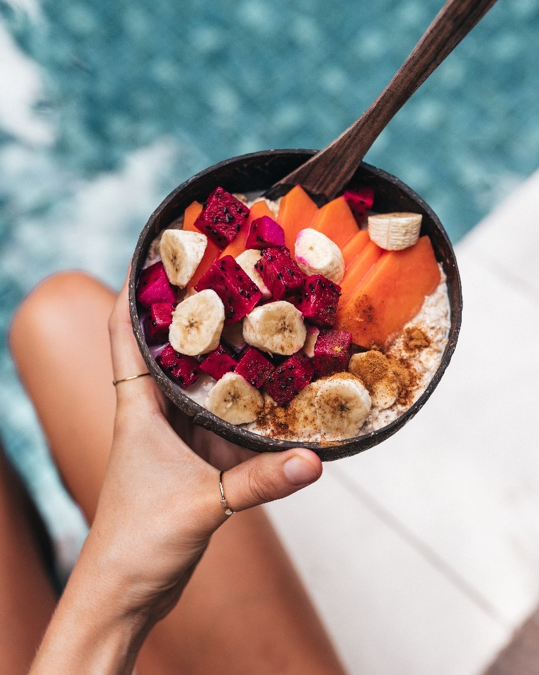 The best seats in the city
West Half living means doing more of what makes you you. From Nationals and D.C. United game days to summertime concerts to unforgettable al fresco dining, it delivers D.C. living amplified. A thriving hub surrounded by established parks, in-demand retail and inspired workspaces, it's right at the center of everything that matters.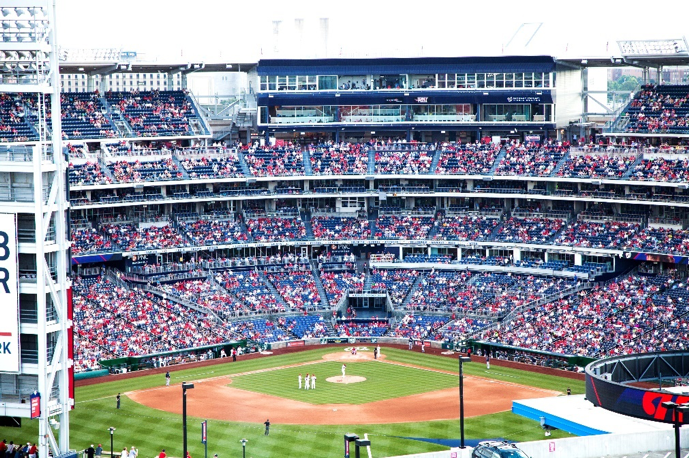 Apartments Leasing this Summer
West Half
1201 Half St SE
Washington, DC 20003
(833) 890-1392
Website: www.WestHalf.com
Instagram: @WestHalfApts