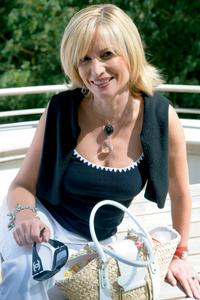 "I never bring anything I can't carry myself—I hate checking bags," says DC dermatologist Tina Alster about packing for getaways to her family home in Nantucket. "My Louis Vuitton roll-on fits everything I need for one to two weeks."
The doctor, director of the Washington Institute of Dermatologic Laser Surgery, tells us what she packs for summer:
Beachwear: Eres swimsuits and Juicy Couture terry pants and hoodies.
Sunglasses: "Chanel with wide sides so that sun exposure doesn't contribute to crow's feet."
Sunscreen: Lancôme Sôleil Ultra SPF 50. "Great protection for both face and body, and it has the Skin Cancer Foundation Seal of Recommendation." (Alster is a consulting dermatologist for Lancôme.)
Favorite self-tanners: L'Oréal Sublime Bronze Towelettes, for ease of application, and Lancôme Flash Bronzer Glow 'N Wear.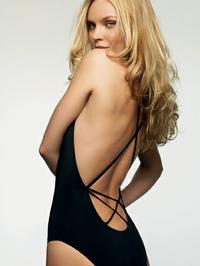 For dinners at Languedoc: capri pants with TSE sweater sets.
Vacation shoes: Christian Louboutin espadrilles, Jack Rogers flats, and for evenings in town, Jimmy Choo or Manolo Blahnik kitten heels: "Higher heels are totally impractical on cobblestone streets."
On her wrist: an Hermès watch.
On her lips: Dr. Dan's lip balm.
Postflight pick-me-up: La Roche-Posay Thermal Spring Water: "I spritz it on my face."
Summer reading: Are Men Necessary? by her friend Maureen Dowd; Hateship, Friendship, Courtship, Loveship, Marriage by Alice Munro; and Mayflower by Nantucket author Nathaniel Philbrick.
Can't leave home without: "My BlackBerry."