This article is from 2006's Men With Style package. To see 2007's Men With Style package, click here.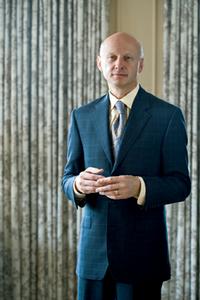 Hans Bruland, 56
General manager, Hay-Adams Hotel
How would you describe your style? Refined European.
Where do you shop? I shop mostly at Tysons Corner. But Neiman Marcus, that's my favorite. They have a great staff; they will do anything for you. After all, it's about relationships, right?
Favorite designers? For clothes, Brioni, Armani, Kiton, and Zegna. It's true value for your money. The suits are superior in styling and craftsmanship. For shoes, A.Testoni and Ferragamo. Because your shoe, to fit right, must conform to your feet from day one, and these have that.
Best bargain? At the Neiman's outlet at Arundel Mills Mall, I found an amazing Zegna tux and Zegna suit. I bought them both at one-fourth the price.
Favorite thing in your closet? My Testoni shoes.
What's your fashion philosophy? Buy less, buy well.