This article is from 2006's Men With Style package. To see 2007's Men With Style package, click here.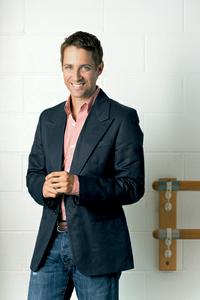 Jeff Edwards, 41
Associate artistic director
for the Washington Ballet
How would you describe your style? Mary Tyler Moore meets Oscar Wilde.
Favorite places to shop? American Apparel and Meeps in DC, Louis Boston, and Montevarchi discount outlet outside Arezzo, Italy.
Best bargain? A 1960s double-breasted suit from Meeps for $70 that came with a free pair of retro sunglasses.
Favorite thing in your closet? My cashmere socks.
Any fashion disasters in your past? Chartreuse stonewashed jeans that I paired with a purple stonewashed jean jacket.
Fashion advice? Resole your favorite shoes, never discard them. Never tuck in a T-shirt. And no pleats, please.