This article is from 2006's Men With Style package. To see 2007's Men With Style package, click here.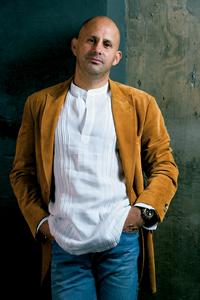 Mauricio Fraga-Rosenfeld, 39
Owner of several lounges and restaurants, including Mate and Ceviche
How would you describe your style? I like clean and simple lines. I am a boots, jeans, and jacket type of guy.
Where do you shop? My favorite place in DC is the Saks Men's Store.
Favorite designers? Salvatore Ferragamo and Canali—they make amazing suits.
Best bargain? A $4,000 Brioni suede jacket on sale at Saks for $1,400.
Favorite thing in your closet? A double-breasted six-button Gucci blazer and that Brioni suede jacket.
Fashion philosophy? I believe in comfort and creating your own style that fits your personality.