This article is from 2006's Men With Style package. To see 2007's Men With Style package, click here.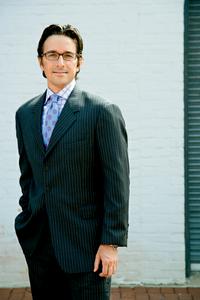 Todd Boulanger, 34
Senior vice president of the lobbying firm Cassidy & Associates
How would you describe your style?
Savile Row meets Thrasher magazine.
Favorite labels? Duncan Quinn, Paul Smith, Theory, John Varvatos, and Ralph Lauren. But nothing beats a custom suit.
Biggest splurge? It probably wasn't for me—I work to support my wife's Christian Louboutin addiction.
Best bargains? Hanes white T-shirts, Rainbow flip-flops, and American Apparel, because any store that sells tube socks has to be cool, right? I also like their long-sleeve golf shirts.
Fashion advice? In this town, if another guy makes a sarcastic comment about what you're wearing, you're probably doing something right.