Friday, January 19 and Saturday, January 20
So it's finally feeling like winter. And who better to help you deal with the chill than Domku, the Scandinavian aquavit-and-gravlax cafe in Petworth? During their Winter Weekend Getaway series (held on the third weekend of every blustery month), you'll find a separate menu inspired by a sunnier cuisine. This weekend, they'll be cooking up vegetarian selections from India: Cachoombar salad with lentils and curry crackers, potato curry, paneer simmered in spicy tomatoes, coconut mung dal, spiced chickpeas, and to drink, sweet lassi and cardamom chai. And if you've still got a yen for pickled herring, the regular menu's available too.
Where: Domku, 821 Upshur St., NW; 202-722-7475.
Saturday, January 20
We miss Aster, the sweetly eclectic Middleburg restaurant that (despite ranking highly on our 2006 100 Best Restaurants list) closed last year. So we're glad to see its playful, talented chef/owner Hump Astorga back in action. He's in charge of special events at Chrysalis Vineyards, and his first blowout meal will be this four-course Winemaker's Dinner, cohosted by the winery's owner Jennifer McCloud and winemaker Mark Bunter. On the menu: a deconstructed salad Nicoise; parsnip, rutabaga, and apple bisque with shallot flan; Norton-braised veal cheeks or olive-oil-poached sablefish; and passionfruit panna cotta with plum and bay leaf soup. $100 (Chrysalis wine pairings are included).
Where: Chrysalis Vineyards, 23876 Champe Ford Rd., Middleburg; 540-687-8222; Chrysaliswine.com.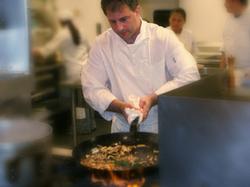 Sunday, January 21
Along with the Times crossword and marathon viewings of The Office DVD, Sunday afternoons are made for lowkey, one-pot cooking. Today, 2941 chef Jonathan Krinn gives a lesson on soup-making. He'll demonstrate a salsify-black truffle veloute, a mushroom consomme, and a Nicoise-style bouillabaisse. An early dinner with wine and one of the kitchen's yummy baguettes are included. $100.
When: 3:30 to 5 PM.
Where: 2941, 2941 Fairview Park Rd., Falls Church; 703-270-1500; 2941.com.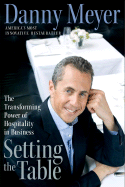 Monday, January 22
Dreaming of opening a restaurant? There's probably no better guy to get pointers from then Manhattan restaurateur Danny Meyer, whose empire of successes ranges from the cozily elegant Gramercy Tavern to the burger/brat/frozen custard stand known as Shake Shack. He's as obsessed with great service as he is with memorable food, and tonight he'll read from and talk about his new book Setting the Table: The Transforming Power of Hospitality in Business. Free.
When: 7 PM.
Where: Olsson's Penn Quarter, 418 Seventh St., NW; 202-638-7610; Olssons.com.
Monday, January 22 to Friday, January 26
Chefs Maria Ines Pinto and Pedro Mendoza, who head a culinary school in Lima, join executive chef Javier Angeles Beron at Ceviche for a weeklong Peruvian Gastronomic Festival, a celebration of cooking and ingredients from the Andes and Amazon. At the buffet lunches ($25) and dinners ($50), you can graze over traditional preparations of lomo saltado and sundried potato stew. They get bonus points for doling out free samples of Pisco.
When: Lunch, noon to 3 PM; Dinner, 6 to 9 PM.
Where: Ceviche, 921-J Ellsworth Rd., Silver Spring; 301-608-0081.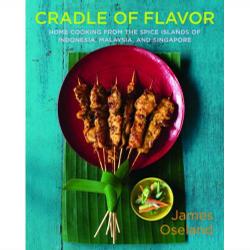 Tuesday, January 23
Cookbook author (and newly appointed Saveur editor-in-chief) James Oseland is at Teaism to talk about the Indonesian, Malaysian, and Singaporean cuisines he spotlights in his fascinating new book, Cradle of Flavor. While the $88 ticket price ($80 if you're a member of the Asia Society) might seem a bit steep for a slideshow, it includes a dinner made from Oseland's recipes and a copy of the book.
When: 7 to 9:30 PM.
Where: Teaism, 400 Eighth St., NW; 202-833-2742 (Asia Society); AsiaSociety.org
Tuesday, January 23
Sweets and dogs don't usually make the best combination (if your mutt's ever torn through a bag of Snickers, you know why) but at the annual Sugar & Champagne Affair, hosted by Equinox owners Todd and Ellen Gray, the pairing works. Whether or not you have a goldendoodle in tow (dogs are welcome at no extra charge), you can sample drinks and confections from 19 restaurants, including Restaurant Eve, Marcel's, Vidalia, Citronelle, and Bebo Trattoria, all while supporting the Washington Humane Society. $75.
When: 7 to 9 PM.
Where: Hotel Palomar, 2121 P St., NW; 202-723-5730 (ext. 204); Sugarandchampagne.com.