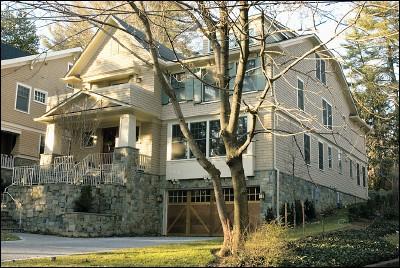 Journalist Jason DeParle and wife Nancy-Ann bought this newly built six-bedroom, six-bath Colonial (pictured above) in Chevy Chase for its list price of $2.95 million. A reporter for the New York Times, DeParle covers welfare and wrote The American Dream, published in 2004. Nancy-Ann DeParle was director of the federal Health Care Financing Administration from 1997 to 2000. She is now director of Boston Scientific Corporation, which makes medical devices, and an adviser to the financial-services company JP Morgan.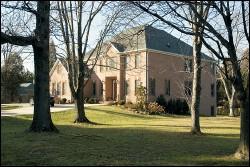 In DC: Interior designer Mary Douglas Drysdale bought a six-bedroom, four-bath Federal-style rowhouse on R Street in Kalorama for $2 million. The house was built in 1900 and renovated in 2001.
Beer heir Gary F. Heurich sold a four-bedroom, four-bath brick Victorian on Potomac Street in Georgetown for $1.05 million. Heurich's family company, Olde Heurich Brewing, was founded in Washington in 1873 and now brews Foggy Bottom Lager.
American Red Cross executive D. Eric Pogue paid $1.3 million for a two-bedroom, three-bath condo on Belmont Street in Columbia Heights. Pogue is a senior vice president and chief diversity officer for the Red Cross.
In Virginia: Anthony Piszel, Freddie Mac's chief financial officer, and wife Bonnie bought a five-bedroom, eight-bath Colonial on Innsbruck Avenue in Great Falls for $3.6 million. The house on five acres overlooks a lake and has a floating staircase, a four-car garage, and two kitchens.
In Maryland: Biotechnology executive David Mott and wife Alice paid $1.2 million for a 1925 house on Underwood Street in Chevy Chase. Mott is CEO of MedImmune, a local biotech company.
Writer and teacher Michael Ortiz and his wife, Kathleen, bought a four-bedroom, four-bath house on Potomac's Stable House Court for $1.02 million. Ortiz, who teaches at the Heights School in Potomac, wrote the children's novel Swan Town: The Secret Journal of Susanna Shakespeare, published last year.