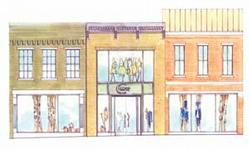 Thursday | Friday | Saturday | Sunday
Thursday, March 1: Cusp , the young-female-oriented luxury boutique from Neiman Marcus—which we love even more because it has an adorable blog—is expanding from its Tysons Corner location into Georgetown. It celebrates this evening from 7 to 9 pm with a launch party at 3030 M St., NW. Call (703) 288-1940 to RSVP. Baby Dayliner will be playing. If you can't make it to the opening party, shop there over the weekend, when they'll be having sales and various events.
You can listen to the keyboard-driven, harmony-saturated pop rock of Baltimore's Karmella's Game, but the true pleasure is seeing the energetic group live. They play backstage at the Black Cat (1811 14th St., NW) in support of the documentary From the Back of the Room, a history of women in the local underground punk scene. Karmella's Game is one of the most-fun live bands I've seen in years, and even though they're from Charm City, they don't play locally as much as they should. So make sure to head out and see them, because who knows when they'll be back next? LISTEN: "Coming Going Leaving" and much more at their MySpace page. Ingrid and Panda & Angel open; 9 pm; $8.
Friday, March 2: If this mild weather keeps up (snow, snow, go away), it might be a good time to venture out to First Fridays in the galleries around Dupont Circle. Showing off new exhibitions, the galleries will keep their doors open from 6 to 8 pm and offer free wine and snacks. Twenty-one galleries participate the first Friday of every month; artline.com has a map of the galleries here. Free.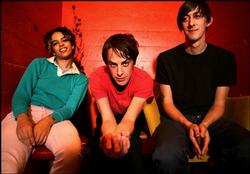 I admit to being slow on the uptake with Portland band the Thermals, but once I caught wind of their latest release, The Body, the Blood, the Machine, I couldn't stop listening. Their raw, poppy punk is emotional and inspiring—not to mention pretty darn catchy. Bonus: Their CD was produced by Fugazi's Brendan Canty. The Thermals bring their show to the Black Cat (1811 14th St., NW) on Friday—I'll be there to catch what I hear is one of the rawest and most upbeat live shows around. $12; 9 pm. LISTEN: "Pillar of Salt."
Saturday, March 3: Imagine the scenario: People dressed in ridiculous costumes. Shopping carts transformed into vehicles as far-fetched as papier-mache space rockets and cardboard Rolls-Royces. Lots of beer. Aforementioned costumed people racing around all over Adams Morgan and Dupont Circle in shopping carts. General mayhem and hilarity. That's pretty much the 2007 DC Idiotarod in a nutshell. The wacky annual event mimics the Iditarod, the famous Alaskan long-distance sled race—um, except without the snow . . . or the dogs . . . or the sleds. Witness the insanity at 2:30 pm, starting at the Front Page (1333 New Hampshire Ave., NW), just off Dupont Circle, and going on throughout the area and Adams Morgan.
Power-pop group Washington Social Club has been a longtime staple of the indie-rock scene here. If you haven't caught them live, you're doing yourself a disservice—their live show is hilarious, inspiring fun. It's almost enough to make you want to try to be a rock star just so you can jump around on stage and hold a crowd in thrall with your mesmerizingly catchy tunes. Opening for WSC is These United States, whom I caught a couple of weeks ago at DCist's concert at DC9. They play a bluesy, comfortable alt-rock complemented by a magnetic stage presence. Both groups play tonight at St. Stephen's Church (1525 Newton St., NW) to benefit Empower DC, a group that works to improve the self-advocacy of low-income residents. For $5, you're certain to get your money's worth. LISTEN: "Modern Trance," Washington Social Club; "Kings and Aces (Live)," These United States.
Sunday, March 4: Turns out you can get a dose of extreme adventure right in the heart of downtown DC. This weekend brings the Adventures in Travel Expo to the Washington Convention Center (801 Mount Vernon Pl., NW). Not only can you get help from hundreds of experts on planning your next exotic vacation, but you can participate in free, hands-on activities such as scuba-diving lessons, a rock-climbing wall, even an aerial zip line. The expo runs from 11 am to 4 pm on Sunday and costs $15; free for ages 16 and under. Call (202) 249-3000.
The National Gallery of Art (Fourth St. and Constitution Ave., NW; (202) 737-4215) presents a free evening of composer John Cage's music (and other composers) in conjunction with the gallery's Jasper Johns exhibit. The compositions will be played by the Contemporary Music Forum with with music director Steve Antosca in the West Wing starting at 6:30 pm.