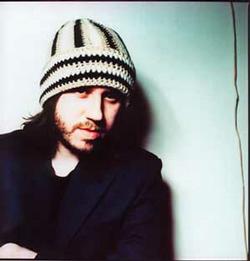 Monday | Tuesday | Wednesday | Thursday
Monday, March 5: This evening at the Verizon Center (601 F St., NW), see some of the area's best high-school basketball players square off in the City Title Game. The girls' game is at 5:30 pm, the boys' at 7:30. $15.
Tuesday, March 6: Two great shows tonight: At the 9:30 Club (815 V St., NW), British crooner Badly Drawn Boy plays quirky, lo-fi, but irresistibly catchy pop rock. If you don't have tickets to Monday's sold-out show (doors for it open at 7:30pm), don't despair: A second show has been added for Tuesday, for which you can grab tickets here. $25. LISTEN: "From A to B."
Then at the State Theater in Falls Church (220 N. Washington St.), Of Montreal plays their signature zany pop. Lead singer Kevin Barnes tempers bright, melodic hooks with lyrics and understatements of a darker nature. Doors open at 7 pm. $14. LISTEN: "Of Conclusion."
Wednesday, March 7: Something about the advent of spring just makes me want to feel prettier. Luckily, Saks Fifth Avenue in Chevy Chase (5555 Wisconsin Ave.) anticipated that desire. Tonight, along with the Smithsonian Young Benefactors, Saks hosts "Isn't It Romantic," an evening of makeovers and makeup—as well as cocktails, hors d'oeuvres, music, and much more. Young Benefactors members, $20; nonmembers, $25. The price includes a raffle ticket for a chance to win prizes from Saks. 6–9 pm. For information, call 202-357-3030.
Thursday, March 8: Food and Friends' Dining Out for Life event rests on the idea that you should eat well so that the organization can help get food to the ill and disadvantaged. More than 150 area restaurants will donate at least 25 percent of their sales for this evening to Food and Friends, an organization that delivers meals and groceries to hundreds in the area living with life-challenging illnesses; some restaurants will donate 100 percent of their proceeds. A list of participating restaurants can be found here.
You know what's music to my ears? "Her shoes feature extra padding in the ball of the foot and sexy yet manageable heel heights." Comfortable but fashionable shoes­—I didn't know such creations existed. But, praise be, they do. Tonight at the Unsung Designers' space in Adams Morgan (2412 18th St., NW, in the alley), Gigi Favela will unveil just such shoes at her line debut and trunk show. In addition to the opportunity to shop for that perfect pair of new spring shoes—personally, I'm lusting over these leopard-print beauties—there'll be music, cocktails, and plenty of mingling. 5–9 pm.