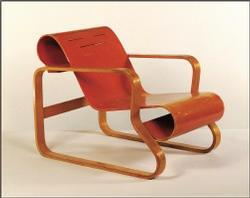 Thursday | Friday | Saturday | Sunday
Thursday, March 15: Tonight's the opening reception for "Women's Work: Five Distinct Points of View From Young Female Artists," an exhibit at the Nevin Kelly Gallery (1517 U St., NW; 202-232-3464) featuring works by Molly Brose, Mary Chiaramonte, Jenny Davis, Abbe Mcgray, and Laurel Hausler. Join the artists for the exhibit's opening reception, 6–9 pm.
DC's annual Environmental Film Festival opens today and runs through March 25. You'll have your pick of 115 green screen features at more than 40 venues throughout the area. A few films are having local premieres, including Hurricane on the Bayou, about Hurricane Katrina, and Sharkwater, dealing with the global threat to sharks. Admission ranges from free to $17. For more details and a schedule, visit http://www.dcenvironmentalfilmfest.org.
The Richmond-based band Bio Ritmo makes their way up to the Black Cat (1811 14th St., NW; 202-667-7960) Thursday evening. Their unique musical mix of salsa, electronica, and a big-band sound is sure to make for a danceable show and an enjoyable evening. At the very least, it should be interesting to see how the nine-member band fits onto the stage in the Black Cat's backstage. $10, 9 pm. LISTEN: "Dime Vida."
John Stirratt, longtime member of the alt-country act Wilco, joins forces with musician Pat Sansone for his side project, The Autumn Defense. The band churns out hummable, classic '70s-style pop. Catch them tonight at Jammin' Java (227 Maple Ave. E., Vienna; 703-255-1566). $15, 8 pm.
Friday, March 16: Get risqué at Georgetown's Third Fridays event when five galleries in Canal Square host a nude body-painting event in celebration of the Museum of Contemporary Art's (1054 31st Street, NW) Erotica 2007 show. Three male and three female models will brave the crowds to let their bodies be painted by artists. Free beer and wine will be served. The reception starts at 6 pm. Call 202-342-6230 for information.
In the mood for comedy? Flip Orley, renowned hypnotist who blends hilarious comedy into his performance, will do two shows tonight at the Improv (1140 Connecticut Avenue, NW). 8 and 10:30 pm. $15–$17. Tickets are for sale here.
Get a flavor of the West with tonight's opening of "The Jolly Cowboy," which explores the myth and identity of America's cowboys through photographs and paintings. The reception is from 7–9 pm at the District of Columbia Arts Center (2438 18th Street, NW).
Saturday, March 17: Saint Patrick's Day at Columbia Heights' bar Wonderland (1101 Kenyon Street, NW) caters to the Irish glutton in all of us. Specials include bottomless green mimosas for $12; bottomless $12 Bloody Marys; all the bacon you can eat for $4; and deals on whiskey and beer. If you've got a hearty constitution, get there right when the fun starts, at 10 am. The specials go until 4 pm.
Looking for more St. Paddy's events? Check out our handy-dandy guide.
A behind-the-scenes look at the National Zoo's otter water-filtration room? Sign me up! The National Zoo (3001 Connecticut Avenue, NW ) celebrates spring with the annual North American Wildlife Celebration. The free event highlights zoo creatures from bald eagles to sea lions to wolves. There'll be plenty of up-close animal feedings and other demonstrations—and yes, the insider's look at the water-filtration system. You know you're dying to check it out. 10 am–4 pm.

Today marks the opening of "Modernism: Designing a New World 1914-1939," the exhibit at the Corcoran (500 17th Street, NW) that chronicles the aesthetic revolution that replaced Victorian ornateness with a design sensibility uniting form and function. Almost 400 images and objects—paintings, collages, furniture, and architectural models—trace the history of a movement that continues to influence design. High points include a 1933 Tatra car and the first "modern" kitchen from the mid-1920s. Tickets are $10-$14 and are available here.
Sunday, March 18: Believe it or not, weather forecasters are calling for flurries. So take a trip down warm-weather memory lane to the high 70s of earlier in the week and make your own margarita. Our Best Bites blog offers a behind-the-scenes recipe for Oyamel's salt air-topped margarita.
Several must-see events are closing today. Make sure to check out the following before they're over:
Gem of the Ocean at the Arena Stage
Richard III at the Shakespeare Theatre Company
"Strokes of Genius: Rembrandt's Prints and Drawings" at the National Gallery
"Josephine Baker: Image and Icon" at the National Portrait Gallery