Thursday | Friday | Saturday | Sunday
Thursday, April 5: Everybody knows the fuzzy guitar rock that The Strokes have been churning out for the past two years. Now their guitarist, Albert Hammond Jr., goes solo with his own brand of catchy pop rock that's garnering as much acclaim as some of The Strokes' work. He's at the 9:30 Club this evening for an early show at 6. Tickets are $15.
Friday, April 6: Japanese culture abounds during the National Cherry Blossom Festival. Tonight, a free concert at the Kennedy Center's Millennium Stage features the koto, a Japanese musical instrument related to the zither. 6 pm.
The legendary Grandmaster Flash and the Furious Five were the first hip hop act to be inducted into the Rock and Roll Hall of Fame. Grandmaster Flash will bring his pioneering skills in cutting and mixing to the 9:30 Club tonight for a late show, starting at 11 pm. Tickets are $20; purchase them here.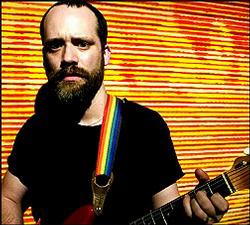 Saturday, April 7: It's the feel-good story of this year's music scene: Local bartender churns out excellent folk-rock, makes a name for himself in DC, signs with Domino Records, and goes on to worldwide musical dominance. Well, I'm not so sure about that last part, but I am sure that you shouldn't miss Benjy Ferree's performance this evening at the Black Cat. His catchy, foot-stomping, and slightly old-fashioned honky-tonk-style music is garnering comparisons to The Shins and The White Stripes. Openers are talented local acts The Cassettes and Aquarium. 9 pm, $10. Listen to tunes at his Myspace page.
Don't miss the fireworks—literally—that are part of the Cherry Blossom Festival. The show rivals the July 4th spectacle on the Mall. Southwest Waterfront, 8:30 pm. 202-547-1500 for more information.
To celebrate Passover, the Sixth & I Historic Synagogue (600 I Street, NW) brings the New York-based Good for the Jews for a concert in the synagogue's "6th in the City" series. The two-man band's songs and sketches will include "They Tried to Kill Us (We Survived, Let's Eat)," a humorous re-telling of the Jews escape from slavery. For tickets ($10 in advance, $15 at the door), call (202) 408-3100, or email tickets@sixthandi.org. 8pm.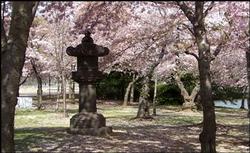 Sunday, April 8: A formal lantern-lighting ceremony takes place today as part of the Cherry Blossom Festival. The stone lantern, at 354 years old, is a true piece of history; it was presented to Washington by Japan to commemorate the 100th anniversary of the first Treaty of Peace, Amity, and Commerce between the United States and Japan, which was signed by Commodore Matthew Perry at Yokohama on March 31, 1854. 2:30 pm–4 pm, at the Tidal Basin at Independence Avenue and 17th Street, SW. Free.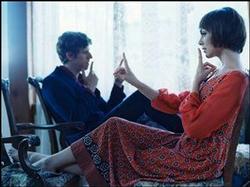 Couldn't get tickets to see pop-ska queen, Lily Allen, at the 9:30 Club? Maybe you'll feel better if you head to DC9 later in the night to catch a DJ set by Allen's delightfully catchy indie-rock opener, The Bird and the Bee. The pop duo will spin their favorite tunes into the wee hours of the night. Things get started at 11 pm.
I'll admit it: I was ragingly into New Kids on the Block when I was in fifth grade. I had posters, cassettes, T-shirts—certain songs even moved me to hysterical fan girl tears. If you had similar childhood obsession, you can get your NKOTB fix all adult-like with Danny Wood's performance at Iota (2832 Wilson Boulevard, Arlington) tonight at 8:30 pm. I'm recommending this show more on its merits of nostalgia and '90s pop-culture references; the music is a bit, well…let's say, dicey, though Wood mostly plays harmless pop music nowadays. But his tunes probably aren't about to change your life this time around.