Monday | Tuesday | Wednesday | Thursday
Monday, April 16: As our fabulous Best Bites blog notes, if you've ever wondered what DC United's Bobby Boswell or the Wizards' DeShawn Stevenson would look like drenched in chocolate, tonight's the night to find out. This evening at the Mandarin Oriental Hotel (1330 Maryland Ave., SW) from 6 to 9 pm it's the annual Sweet Charity event, which benefits literacy programs for DC children—and also features a chocolate fashion show and plenty of pastries and other goodies to nibble on. Tickets are $75 in advance, $90 at the door. Call 202-347-6278, or click here to order.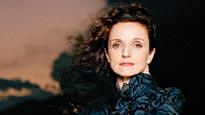 Tuesday, April 17: Austin-based singer-songwriter Patty Griffin plays the Warner Theater (513 13th Street, NW) this evening at 8 pm. Her bluesy vocals and melodic guitar chords will warm you up from the rain. Tickets are still available here.
If your taste tends towards bluesy punk, stop by Iota (2832 Wilson Blvd., Arlington) to see The Moaners, a female guitar/drums duo playing stripped-down tunes. $10, 8:30 pm.

Wednesday, April 18: Vegetate, the vegetarian spot at 1414 9th St., NW, has a couple of good things going for it–after months of struggle against neighborhood forces it's got a liquor license, and it's hosting a great Wednesday happy hour. Get $1 veggie sliders and listen to DJ Dave Nada spin some tunes. 7 to 9 pm.
The French Cinémathèque presents a one-night screening of Ma Vie en L'Air at the Avalon Theatre (5612 Connecticut Ave., NW) this evening at 8 pm. The French film deals with the unexpected phobia of an instructor for an airline company—he hates to fly, and his fear has had far-reaching and unintended consequences. $9.75.
Thursday, April 19: If you haven't made it over to the free-for-all art fest Artomatic (2121 Crystal Drive, Arlington), why not give it a shot tonight? Crowds are sure to be smaller than they were opening weekend, which was beyond packed. Browse through some of the work being show in this Flickr group.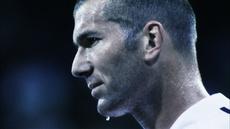 Remeber the head-butt heard round the world? I'm talking, of course, about soccer player Zinédine Zidane, who infamously head-butted another player after an alleged insult to Zidane's mother. Zidane: A 21st Century Portrait is a film about the now notorious Zidane, but it's been classified as somewhere between a sports documentary and conceptual art. The film, showing tonight at the Hirshhorn, is shot entirely from the perspective of Zidane as he plays a 90-minute soccer match. Atmospheric Scottish rockers Mogwai provide the film's soundtrack. 8 pm, free. Seating's on a first-come, first-served basis, so be sure to show up early.