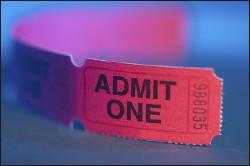 Wilco, one of my favorite acts, plays lush alt-country with modern layers. The band is at Merriweather Post Pavilion Thursday, June 21; tickets ($25-$40) go on sale Friday at 10 am.
The Slickee Boys—Travis Morrison mentioned them reverentially in my After Hours interview with him earlier in the week—play the 9:30 Club May 27. Tickets ($15) went on sale this morning.
Click below for more shows on sale.
Local boys Thievery Corporation play Merriweather on Saturday, June 23, with Manu Chao Radio Bemba Sound System. Tickets ($30-$45) go on sale Friday at 10 am.
The Upstate Life can't believe that tickets to May 13's LCD Soundsystem show at the 9:30 Club haven't sold out, and neither can I. LCD Soundsystem plays a rambunctious live show you won't want to miss. At just $15, tickets are a steal.
I thought that tickets for Ben Gibbard's May 10 solo show at the 9:30 Club would have sold out by now as well, but a few remain for the late show at 10:30. You don't want to miss the godfather of mainstream indie rock. $25.