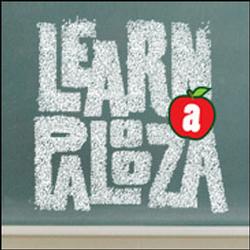 Going out on the weekends doesn't have to be all about happy hours and dancing. This weekend you have a chance to learn something new from your peers in the city.
Learn-a-palooza, a community-wide event in neighborhoods all over DC, operates on a simple premise: that others know something we don't, and that we might like to learn. With that in mind, dozens of regular folks who have special skills have signed up to teach free workshops this Saturday, April 28, from 10 am to 6 pm.
Want to learn to fix a flat bicycle tire? How about some easy, no-fail tips for getting free drinks from a bartender? Or maybe a beginner's guide to pilates is more to your liking. Classes also deal with more serious topics, like how to buy your first home and understanding your credit report.
But most of the workshops are on light-hearted subjects that will add a bit of excitement and fun to your life. See the full list here.