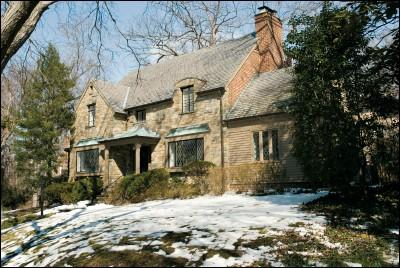 Maryland attorney general Doug Gansler and his wife, Laura Leedy Gansler, traded up. After selling their four-bedroom, four-bath Colonial in Chevy Chase's Ridgewood Village neighborhood for $1.2 million, they spent $1.3 million on a five-bedroom Colonial (pictured above) in Bethesda's Bradley Hills Grove neighborhood. Before being elected to his new post in November, Doug was Montgomery County's chief prosecutor. Laura, a lawyer and writer, cowrote Class Action, a nonfiction book about a sexual-harassment case which was adapted into the film North Country with Charlize Theron.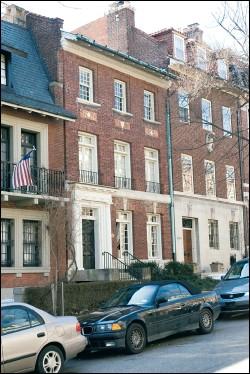 In DC: Pollster power couple Andrew Kohut and Diane Colasanto sold a two-bedroom, four-bathroom rowhouse on P Street in Georgetown for $2 million. Built in 1865, the house has a pool and rooftop deck. Kohut, director of the Pew Research Center for the People and the Press, was president of the Gallup Organization and founded Princeton Survey Research Associates. Colasanto is a former president of the Princeton survey firm.
Strategist Jarvis C. Stewart and his wife, Stacey, a nonprofit executive, sold a five-bedroom, five-bath house on MacArthur Boulevard in DC's Kent neighborhood for $1.8 million. The house has an elevator, wet bar, and exercise room. Jarvis is managing partner of Stewart Partners, a public-affairs firm based in DC; Stacey is CEO of the Fannie Mae Foundation.
In Virginia: Aviation expert Walter J. Boyne sold a four-bedroom, seven-bath Colonial on Starflower Way in Ashburn for $847,000. The home has a two-story library, hot tub, and pond. Boyne, director of the National Air and Space Museum from 1983 to 1986, has written dozens of nonfiction books and several novels about flight.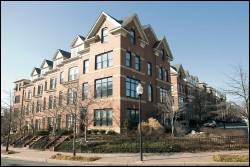 In Maryland: Restaurateur Connie Valanos sold a five-bedroom, four-bath Colonial on Farnham Drive in Bethesda's Wildwood Manor neighborhood for $825,000. The house has a pool. Valanos founded the Monocle, a 47-year-old restaurant on Capitol Hill now run by his son John.
Venture capitalist Carl J. "Rick" Rickertsen bought a three-bedroom, three-bath brick contemporary on MacArthur Boulevard in Bethesda for $4.1 million. Once the home of the late Washington Post correspondent Chalmers Roberts, the house sits on almost two acres and has views of the Potomac. Rickertsen, former COO of Thayer Capital Partners, is managing partner at Pine Creek Partners in Georgetown. In 2004 Rickertsen spent $4.15 million for the historic Laird-Dunlop Coach House in Georgetown and has renovated the mansion.