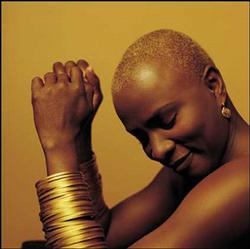 Thursday | Friday | Saturday | Sunday
Thursday, May 17: It may not be exactly high-brow, but I bet that Knocked Up is going to be a blockbuster hit of the summer, along the lines of The 40 Year-Old Virgin (especially considering it's directed by the same guy, Judd Apatow). Tonight's your chance to catch a free screening at the Arlington Cinema 'N' Drafthouse (2903 Columbia Pike, Arlington). Get passes by signing up for the theater's newsletter. Doors open at 6:30 pm, and the screening is at 7:30 pm.
What do Josh Groban, Carlos Santana, Branford Marsalis, and Alicia Keys have in common? They've collaborated with Angelique Kidjo, a gorgeous vocalist who performs West African funk and pop-laced music. Kidjo is at the Lisner (730 21st Street, NW) at 8 pm. $25–40.
Are you modern? That's what the Corcoran asks in "Mastering Modernism," a four-part series of lectures with local experts and critics. Tonight Ellen Lupton, curator of contemporary design at the Cooper-Hewitt National Design Museum in New York, will talk about new technologies of domesticity as well as advertising that changed the way people lived in the early 20th century. After the 30-minute lecture, Lupton leads a tour of the Corcoran's Modernism exhibit. 7 pm; free with admission ($14) to the museum. Email sguardia@corcoran.org, or call (202) 639-1852 for reservations.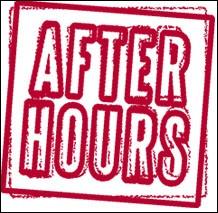 Friday, May 18: The Hirshhorn Museum (Seventh St. and Independence Ave., SW) hosts another of its successful late-night parties. From 8 pm till midnight, you can check out the opening reception for the Wolfgang Tillsman exhibit, listen to DJ Spencer Product, sip cocktails, and enjoy the fun-to-watch art-hipster scene (if the weather's nice, they'll even let people out on to the plaza). But get your tickets in advance—the last Hirshhorn party sold out, and lines stretched onto the sidewalk. $12 at door, $10 in advance; purchase here.
The Rock and Roll Hotel (1353 H St., NE; 202-388-ROCK) hosts the AfroFunk Forum, a night of African-influenced dance music. Local Afrofunk band Chopteeth will take the stage along with DJ Thick and others. Be ready to get your dance on. Doors open at 8 pm; $10.
It's the last day of DC Yoga Week, which offers free and discounted yoga classes. Details here.
If you were around DC in the past couple of years, you no doubt remember Borf, the ubiquitous graffiti tagger who turned out to be a high-school student and eventually did jail time. Now we've got "The Consolation of Ruin," an exhibition of "banal art objects" by the Borf Brigade. The opening reception is from 6 to 10 pm at 1644 North Capitol Street, NW. I can't say what exactly to expect, as the Borf Brigade operates in relative secrecy, but there will probably be some graffiti art as well as multimedia work. Free.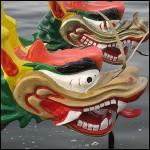 Saturday, May 19: Every spring I look forward to the Dragon Boat Festival, which takes place on the Potomac River near the Thompson Boathouse (2900 Virginia Ave., NW). Fantastically colorful boats painted to resemble dragons—with intricate scales, ferocious dragon heads, and elegant tails—line up to sprint distances of 250 and 500 meters down the water. 8 am to 5 pm; the event continues on Sunday.
Burlesque, music, dancing, and general gender-bending performances take place tonight at the 9:30 Club with the Great Big International Drag King Show. The avant-garde performance troupe does drag and queer entertainment better than anybody. $25; doors open at 8 pm.
Look at a local park through a scientist's eyes with the Rock Creek Park BioBlitz. The 24-hour event brings together scientists and volunteers to trek through Rock Creek Park and identify as many species as possible. Register here; the opening ceremony is 11:30 am at the Rock Creek Park Nature Center (5200 Glover Rd., NW).
Sunday, May 20: Arlington has a pleasantly diverse dining scene, and many of its restaurants' offerings will be on display today at the annual Taste of Arlington (4238 Wilson Blvd.). Admission is free, but booklets of eight taste tickets are $25. Check out participating restaurants here.
More than 20 artist studios around Dupont and Logan circles open their doors today for the Mid City Artists Open Studio Tour. Sculpture, paintings, and multimedia works will be on display from noon until 5 pm; the event takes place Sunday as well. Details and studio addresses (along with a map) are at the organization's Web site.
Today's the last day of the community art show Artomatic. Get out to Crystal City (2121 Crystal Dr., Arlington) and take in the sights before the show closes.