Thursday | Friday | Saturday | Sunday | Monday
Thursday, May 24: What's better than a great Shakespeare performance? How about a great Shakespeare performance, for free, in a lovely outdoor setting? That's what you get at the annual Shakespeare Free for All, which kicks off tonight at Carter Barron Amphitheatre in Rock Creek Park (16th Street and Colorado Avenue, NW). Tonight it's a production of "Love's Labor Lost." 7:30 pm. Details here.
Drink and mingle among art treasures at the Corcoran exhibit "Modernism: Designing a New World 1914–1939." The 1869 Society hosts "Cultural Cocktails," a happy hour at the museum from 6:30 to 8:30 pm. $10; register in advance here.
Friday, May 25: The Alliance Française de Washington (2142 Wyoming Avenue, NW) has been putting on some grand cultural events lately, and it sounds like it has another winner with its inaugural monthly party, Soiree Carte Blanche. Drop by for a happy hour "à la française" with a French DJ, food and drinks, video screenings, and a chance to iPod DJ. 7 pm. $8; members $6. Reservations required. RSVP to 202-234-7911, extension 16.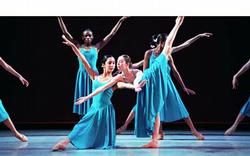 If you're in the mood for some dance, the annual spring performance from the Washington School of Ballet takes place this evening. Watch these talented young dancers perform excerpts from Sleeping Beauty and Don Quixote at the historic Lincoln Theater (1215 U Street, NW). $15 purchase tickets here.
AFI Silver screens Akira Kurosawa's Seven Samurai, one of the greatest Japanese films of all time. The plot? Village farmers hire seven samurai to protect them from attackers. Though the village can only pay with food, each samurai takes on the mission for his own reasons. 8633 Colesville Rd., Silver Spring; 8:30 pm. $9.25.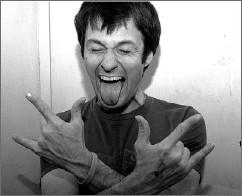 Saturday, May 26: Travis Morrison was not only the front man for one of the most popular bands to come out of DC, it turns out he's also got some skills as a DJ. The former singer for the Dismemberment Plan (read my interview with him here) spins tonight at the Black Cat for the Bliss dance night. Last time he was there, he apparently tore up the floor with a unique blend of hip hop, funk, and rock. $6, backstage. 9 pm.
Bliss is a great DJ night that's been around a while, but I've noticed a bunch of new DJ nights popping up around town. Nouveau Riche is a fun dance night at DC9 (1940 9th Street, NW) that plays an incredibly eclectic (and dancy) mix of music. Show up between 9 and 10 pm for free admission and free Sparks; $8 afterwards.
Go two see two great local bands together on one bill—and even better, for charity. Georgie James and Beauty Pill play St. Stephen's Church (1525 Newton St. NW), with proceeds going to One DC and Books for America. $8, 7 pm.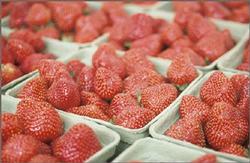 Sunday, May 27: If you're in the area for Memorial Day Weekend but feel like hopping out of town for a bit, head to the Delaplane Strawberry Festival in Delaplane, Virginia. There'll be hayrides, music, a petting zoo, and, of course, lots and lots of berries. 10 am to 5 pm. $20 per car. Directions and location info can be found here.
Get a fun and relaxing head start on celebrating Memorial Day with the annual National Memorial Day Concert on the Capitol's West Lawn. Actors Gary Sinise and Joe Mantegna co-host, while the National Symphony Orchestra and other performers—Natalie Cole among them—entertain. 8 to 9:30 pm, free.
One of Washington's first punk bands, the seminal Slickee Boys, plays the 9:30 Club in one of the group's semi-annual reunions. $15, 9 pm.
Monday, May 28: It's Memorial Day! Celebrate with one of many parades taking place throughout the area. There's the National Memorial Day Parade at 2 pm, starting off at Third and Madison Streets, NW.
Or head to the Alexandria Memorial Day Jazz Festival in Fort Ward Park (4301 W. Braddock Road). From 1 to 7 pm the festival will feature big band, swing, and contemporary jazz music. Bring a picnic basket or purchase food and drinks there.
If you're a female of a certain age, you probably remember Sassy Magazine, and how it influenced you as a teenager. Tonight at the Black Cat there'll be a reading by the authors of How Sassy Changed My Life, which tells the inside story of the magazine's rise and fall. Plus, the DJs from the First Ladies DJ Collective will be spinning. 9 pm. Free.