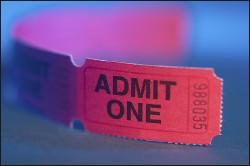 Tickets for a wonderful local lineup at the Black Cat are on sale today at 5 pm. If you're at all into the latest from the DC music scene, you should buy your tickets for the Georgie James, Middle Distance Runner, and These United States show at the Cat on Friday, July 6. Three of my favorite DC bands, all in one spot, for just $10? Sign me up.
If you like your music with a touch of diva to it, you'll want to see Beyonce at the Verizon Center August 9. Tickets, which are a bit pricey ($65 to $200) go on sale this Saturday, June 2, at 10 am.
Delightfully moody Brit popsters Travis are heading back to America for a summer tour, and they're making a stop at the 9:30 Club on July 16. Tickets have just gone on sale for $40.