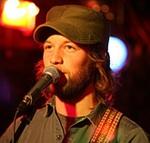 Thursday | Friday | Saturday | Sunday
Thursday, June 28: The camp-classic sci-fi film Barbarella, Queen of the Galaxy, starring Jane Fonda, screens tonight at the Hirshhorn Museum (Seventh St. and Independence Ave., SW; 202-633-1000) as the final offering in the museum's Summer Camp series. 8 pm. Free.
Plenty of free concerts are taking place around town this summer, but how many can boast an accompaniment of wildlife? Just one—the Sunset Serenades at the Zoo, a series of concerts kicking off tonight at the National Zoo (3001 Connecticut Ave., NW; 202-633-3067). Starting at 6:30 pm, bluesy rock outfit the Melanie Mason Band plays on the Lion/Tiger Hill until 8 pm. Details can be found here.
Friday, June 29: It'll be a veritable carnival of the weird this weekend at the Palace of Wonders bar (1210 H St., NE), which is celebrating its one-year anniversary. The bar, which mixes the hipster culture taking shape in the H Street corridor with freakshow performances (sword-swallowing, anyone?) will be partying all weekend long. Check out the schedule of performances here. Buy tickets here; $15 in advance; $20 at the door. 9 pm – 12 am.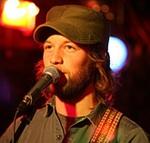 Saturday, June 30: If you're an indie-rock-loving parent who finds it hard to make it to shows because of the little one, don't despair: Rock N Romp is here to save your summer. It's a kid-friendly summer concert series that showcases local indie rock while letting the kids rock along with Mom and Dad. The volume is lowered, there are plenty of toys for kids to play with, and best of all, there are loads and loads of juice boxes—for everybody. This Saturday from 2:30 pm to 5:30 pm, music acts These United States, Laura Gibson, and Casey Dienel will be playing at McGinty's Public House in Silver Spring. (911 Ellsworth Drive). $5 for adults; kids under 12 are free, and adults must be accompanied by a child for admission.
If you're looking for something a little more rough 'n' tumble, check out the DC Roller Girls at their "Red, White & Bruised" event at the Dulles Sportsplex (21610 Atlantic Boulevard, Sterling, Va.). Teams from the local rollergirls league will be playing one another and busting up stuff starting at 5 pm (doors open at 4). Tickets are $12 and can be purchased here.
Two dozen musicians clad in white robes and singing melodic harmonies may sound slightly cultish. But when the musicians are the group the Polyphonic Spree, playing tonight at the 9:30 Club, you can expect luscious, well-crafted tunes and a unique concert experience. 7 pm, $25. Tickets are available here.
Take in some outsider and pop-surrealist art tonight at the opening reception of the "Art in Heat" show at the Warehouse Gallery (1019 Seventh Street, NW). Lots of work from local artists, drink specials at the bar, a DJ, and even a couple of vaudeville burlesque shows (the Lobster Boy will be performing during the reception) guarantee an interesting night. 7 to 11 pm. The reception is free; the Lobster Boy revue goes on at 8 and 11 and costs $12.
Sunday, July 1: The Studio Theatre's run of Rosencrantz and Guildenstern Are Dead, which our reviewer calls "a witty, fast-paced production of Tom Stoppard's absurdist comedy," has been extended through July 9. Check it out while it's still around. $39-$55; 2 pm and 7 pm showings on Sunday. Purchase tickets here.
Don't forget, if you can bear the heat, to hit the 41st Annual Smithsonian Folklife Festival today. The festival focuses on the cultures of the Mekong River, Northern Ireland, and Virginia; with plenty of activities, food and music, it's the place to be this weekend. 11 am to 5:30 pm; on the National Mall between 7th and 14th Streets; free.