Arlington House
Arlington National Cemetery, Arlington | 703-235-1530 | nps.gov/arho. Free. Metro: Arlington Cemetery.
Built by Robert E. Lee's father-in-law, a grandson of Martha Washington who was raised by the first president. Lee lived here until the start of the Civil War. Though being restored, it will remain open without its period furniture and artifacts.
Beall-Dawson House
103 W. Montgomery Ave., Rockville | 301-762-1492 | montgomeryhistory.org. $2 to $3 | under age six free.
Features furniture from the 1800s, including a pianoforte from 1834. Through September 23: "Mining Montgomery," about 19th-century mines in the county.
Belle Grove Plantation
336 Belle Grove Rd., Middletown | 540-869-2028 | bellegr­ove.org. $4 to $8 | under age six free.
Thomas Jefferson helped design this plantation manor for James Madison's sister and her husband. Tours highlight the features he suggested, including symmetrical front and back porches, a raised English basement, and a T-shaped design.
Ben Lomond Manor House
10321 Sudley Manor Dr., Manassas | 703-367-7872 | nps-vip.net/history/BenLomond/index.htm. Free.
This Federal-style home, which takes its name from Mount Lomond in Scotland, features a garden filled with heirloom roses, most developed in the 19th century or before.
Billingsley House Museum
6900 Green Landing Rd., Upper Marlboro | 301-627-0730 | pgparks.com/places/eleganthistoric/billingsley_intro.html. $1 to $3 | under age five free.
One of the oldest houses in Prince George's, this Tidewater Colonial-style plantation home was built in 1740 by the Weems family, who ran the plantation as well as a passenger steamship on the Patuxent River, which the house overlooks. The museum focuses on Colonial life for the owners and slaves. There's also a farm museum housed in a mid-19th-century tobacco barn with plows, wagons, and hay rakes from the 18th century to the 1930s.
Carlyle House Historic Park
121 N. Fairfax St., Alexandria | 703-549-2997 | carlylehouse.org. $2 to $4 | under age 11 free. Metros: King Street, Braddock Road.
This 18th-century home of a prominent Colonial family served as a British headquarters during the French and Indian War. It features original 1750s stone architecture, the Carlyle family Bible, and a geometric garden with plants from that era.
Darnall's Chance House Museum
14800 Governor Oden Bowie Dr., Upper Marlboro | 301-952-8010 | pgparks.com/places/eleganthistoric/darnalls_intro.html. $1 to $3.
Originally owned by Lettice Lee, a relative of Robert E. Lee, this museum focuses on her life and women in the 1700s. Among the highlights: 18th-century dresses and exhibits on Colonial pets and the history of Upper Marlboro. August 11: "The War of 1812: The British Invasion of Prince George's County" a scholar-led bus tour of important war sites. $55 to $66.
Dodona Manor
217 Edwards Ferry Rd., Leesburg | 703-777-1880 | georgecmarshall.org. $5 to $10.
The former home of George C. Marshall, World War II general and architect of the Marshall Plan. Designed to re-create his home as he lived in 1957, the manor features much of Marshall's furniture.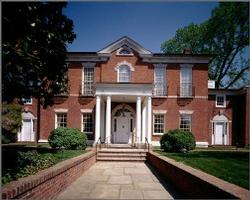 Dumbarton House
2715 Q St., NW | 202-337-2288 | dumbartonhouse.org. $5. Metro: Dupont Circle.
Headquarters of the National Society of Colonial Dames of America, this museum features Federal-period paintings, textiles, and silver. Through December 29: "The Jewel of Georgetown: Dumbarton House Celebrates 75 Years," which covers the home's purchase in 1928, its restoration, and its 1991 expansion.
Gunston Hall Plantation
10709 Gunston Rd., Mason Neck | 703-550-9220 | gunstonhall.org. $4 to $8.
This 18th-century house belonged to George Mason, author of the Virginia Declaration of Rights. The museum recently acquired his writing table and the monteith bowl in which generations of his family were baptized. It also uncovered the road that led down to his Potomac wharf.
Lee-Fendall House Museum and Garden
614 Oronoco St., Alexandria | 703-548-1789 | leefendallhouse.org. $2 to $4 | under age 11 free. Metro: Braddock Road.
Built in 1785 and home to generations of the Lee family, the museum has a large collection of items owned by the Lees as well as antiques crafted in Alexandria.
Marietta House Museum

5626 Bell Station Rd., Glenn Dale | 301-464-5291 | pgparks.com/places/eleganthistoric/marietta_intro.html. $1 to $3 | under age four free.
This tobacco-plantation house, built about 1816 by Supreme Court justice Gabriel Duvall, includes his private law office and a chair that was a gift from Thomas Jefferson. July 21 to 22: "History Weekend at Home" includes free tours of historical houses around Prince George's County.
Montpelier Mansion
9650 Muirkirk Rd., Laurel | 301-953-1376 | pgparks.com/places/eleganthistoric/montpelier_intro.html. $1 to $3 | under age four free.
Built in 1783, this plantation house was known for its hospitality to guests such as George Washington and Abigail Adams. See the new reproduction kitchen, and visit the garden and its original 18th-century summer house. July 14 to July 22: exhibit of needlework, including juried shows and demonstrations. $3 to $6.
Oatlands Historic House and Gardens
20850 Oatlands Plantation La., Leesburg | 703-777-3174 | oatlands.org. $5 to $10 | under age five free.
This 1804 manor mixes elements of Federal and Greek Revival architecture and sits on more than 300 acres, including a large terraced garden and a restored greenhouse. A kitchen garden under construction will feature heirloom edible plants such as tomatoes, Swiss chard, and radishes.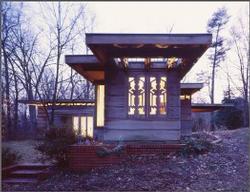 Pope-Leighey House
9000 Richmond Hwy., Alexandria | 703-780-4000. $3 to $7.50.
This Frank Lloyd Wright–designed gem has been moved from the site where it was built in 1939, but the landscaping mirrors the original grounds, which influenced the famed architect's design. Much of the furniture was designed by Wright. March through December: "In Depth Tech Tour," which focuses on Wright's Usonian style. First Sunday of every month; $30.
Poplar Hill on His Lordship's Kindness
7606 Woodyard Rd., Clinton | 301-856-0358 | poplarhillonhlk.com. $3 to $5 | under age five free.
"His Lordship's Kindness" refers to the 7,000 acres granted in 1703 by Lord Baltimore to Colonel Henry Darnall, a relative by marriage; Poplar Hill is the mansion built there in 1787. The museum focuses on the Darnalls, one of Maryland's wealthiest families, and the plantation's slave families. Through January: "Breaking the Chains—Breaking the Silence," a series of events observing the 200th anniversary of the British abolition of the slave trade.
Rippon Lodge
15500 Blackburn Rd., Woodbridge | 703-499-9812
Opening this October. This 1740s home was a stopping point for travelers, including George Washington and architect Benjamin Latrobe, who painted watercolors of the house and the property. Additions from 1800 and the 1920s each represent a style of period architecture, and rooms in the house will be restored to various time periods.
Riversdale House Museum
4811 Riverdale Rd., Riverdale Park | 301-864-0420 | pgparks.com/places/eleganthistoric/riversdale_intro.html. $1 to $3 | under age five free
This early-19th-century home belonged to Charles Benedict Calvert, founder of what is now the University of Maryland at College Park, and, later, Hattie Caraway, the first woman elected to the US Senate. June 28: A new visitors center opens.
Sewall-Belmont House & Museum

144 Constitution Ave., NE | 202-546-1210 | sewallbelmont.org. Free | $5 donation. Metros: Capitol South, Union Station
The headquarters of the National Woman's Party, this onetime home of party founder Alice Paul traces the history of the women's suffrage movement with banners, capes, sashes, and a brooch of a jailhouse door that Paul gave to women who went to prison for picketing the White House. August to December: "100 Years of Women's Voices and Action" celebrates the anniversary of women's suffrage in Finland, a pioneer in women's rights.
Stephen Decatur House
748 Jackson Pl., NW | 202-842-0920 | decaturhouse.org. Free | $5 donation. Metros: Farragut North and West
Built by the naval hero Decatur and designed by US Capitol architect Benjamin Latrobe, it was home to Henry Clay, Martin Van Buren, and other prominent figures. It's being restored, and tours feature the process as well as a look at slavery in DC. Through January 14: "Gifts From the World to the White House: Caroline Kennedy's Doll Collection (1961–1963)."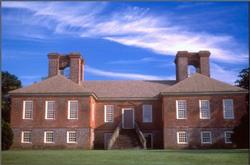 Stratford Hall Plantation
483 Great House Rd., Stratford | 804-493-8038 | stratfordhall.org. $5 to $10 | under age six free
The birthplace of Robert E. Lee, this museum focuses on Colonial life and Lee family history. It overlooks the Potomac and sits on 1,900 acres with nature trails. Two exhibits celebrate the bicentennial of Lee's birth: "Capturing Robert E. Lee in Life and Memory" and "Robert E. Lee and the Women in His Life."
Sully Historic Site
3601 Sully Rd., Chantilly | 703-437-1794 | www.co.fairfax.va.us/parks/sully. $4 to $6 | under age five free
This was the late-18th-century home of Richard Bland Lee, a representative to the first federal Congress and Robert E. Lee's uncle. Through September: "Clothing for the Colonies," featuring 17th- and 18th-century gowns, shoes, bags, and men's garments.
Surratt House Museum
9118 Brandywine Rd., Clinton | 301-868-1121 | surratt.org. $1 to $3 | under age five free
This museum was a home of Lincoln-assassination conspirator Mary Surratt, the first woman executed in the United States. September 8 and 22 and October 6: Historian Michael Kauffman leads bus tours retracing John Wilkes Booth's escape from Ford's Theater. $60.
Tudor Place
1644 31st St., NW | 202-965-0400 | tudorplace.org. $3 to $6
With the exception of Mount Vernon, the museum is home to the largest public collection of George and Martha Washington's personal items, including furniture, china, and one of three existing letters the first president wrote to his wife. The neoclassical mansion was designed by William Thornton, original architect of the US Capitol's north wing.
Waters House at Pleasant Fields
12535 Milestone Manor La., Germantown | 301-515-2887 | montgomeryhistory.org/waters.html. Free

The oldest residence in Germantown, this 18th-century farm was home to racehorses around the turn of the 20th century. Through September 19: "As the Mill Wheel Turns," an exhibit on county 18th- and 19th-century waterwheel mills.
Weems-Botts Museum
3944 Cameron St., Dumfries | 703-221-2218 | dumfriesvirginia.org/events.html#weems. $2 to $3 | under age seven free.
Housed in one of the few surviving mid-18th-century buildings of its size—only a story and a half—in Dumfries. The structure has served as a church rectory, a bookstore, a law practice, and a private home and was once owned by Mason Locke Weems, George Washington's first biographer and source of the cherry-tree tale. The museum highlights the Colonial and Victorian eras and the history of Dumfries.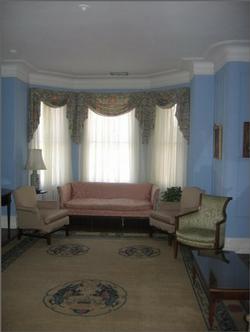 Woman's National Democratic Club
1526 New Hampshire Ave., NW | 202-232-7363 | democraticwoman.org. Metro: Dupont Circle
The headquarters of the Woman's National Democratic Club celebrates its 85th anniversary this year. The museum showcases the history of women in the party, exhibiting items such as letters from Eleanor Roosevelt, Jackie Kennedy's lamps, and the desk of Frances Perkins, the first female Cabinet member. Through 2008: "Jenny for President," about the club's fundraising stunt to nominate a female candidate during the 1956 Democratic Convention.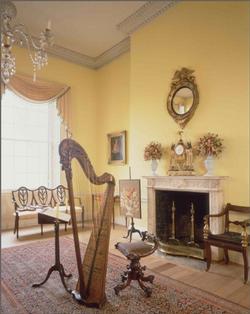 Woodlawn
9000 Richmond Hwy., Alexandria | 703-780-4000 | woodlawn1805.org. $3 to $7.50.
This plantation house was a wedding gift to Eleanor Custis from her step-grandfather, George Washington. The museum features jewelry given to Custis by Washington as well as a study for the Edward Savage portrait "The Washington Family." Tea, anyone? Sundays each spring and fall, Woodlawn hosts a 19th-century tea with a discussion of the history of the custom. $25 to $35; reservations required.