The memorial service, on a Sunday in April, conforms to time-honored rituals. A crowd of 300 is assembled, gazing at a dais adorned with chrysanthemums and looking through programs that include biographical details of the deceased. There are readings, including verses from Corinthians I, as well as remarks about the meaning of life. A young vocalist concludes with "Amazing Grace."
But this is no ordinary memorial service. Many people are being honored, and only their first names are spoken: Donald H., Pearl S., Mary G., Sylvia A., Kenneth S. There are no caskets, no urns with ashes, no pictures of the deceased. No one speaks of ashes to ashes or dust to dust.
The biographical sketches describe people such as Esther K. She was the youngest of 12 born to Norwegian immigrants. Howard M. worked as a Western Union telegraph operator at Washington's old Hoover Airport for 20 cents an hour and served with the Navy in the South Pacific during World War II. Lawrence C. was a CIA spy in Vietnam, captured twice by the Vietcong.
The sketches tell of rich work lives: a doctor, an engineer, a math professor, several teachers. They were busy after work, playing the violin and teaching piano, directing a church choir, riding a beloved motorcycle, working with Girl Scouts.
Beatrice B., a teacher who loved to travel, wasn't slowed down by breast cancer. Her sketch tells of her backpacking in England, riding llamas in Peru, and hiking the Great Wall of China: "As she was the poster child for the lifelong learner, it was only fitting that learning would continue after her death."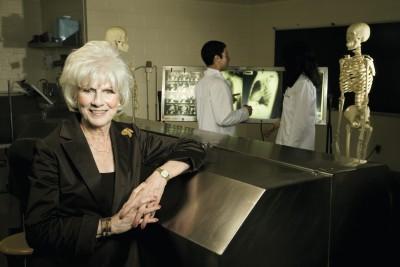 This hints at the purpose of the service, held each of the past eight years at George Washington University. All of those honored chose to donate their bodies to be used in training future doctors at the university's medical school, specifically to be dissected in an anatomy course. Many of those in the audience are students who have just finished the course, here to offer respect and gratitude. Near the end of the ceremony a candle is lit for each donor—about 80 in all.
Students never know the names of their cadavers, but an emotional connection seems to evolve. One student put it like this: "My 'teacher' for the semester was a woman who was largely built and between 55 and 70 years old. She gave the impression of having been a very strong-willed and determined woman, just like me. She was so willing, so ready to teach me about the body, to excite my mind with questions, and to make sure I fell in love with the details of the human body and how it functions. Thank you for donating your body so I might be a better doctor."
As in all memorial services, part of the point is to comfort those left behind. On the way out the door, I notice a middle-aged couple who have claimed one of the baskets of mums in memory of their daughter, whose body was donated. They are entitled: She was just 24 when she was injured in a car accident and spent 11 years in a coma before her death in 2005.
The end of life raises many questions. Who will inherit the house or the jewelry? Will dying be fought or accepted? What will be said when relatives and friends gather for a last remembrance? Unavoidable too is the ancient question: What, as they say in the deathcare industry, will be "the final disposition"? Will you be laid to rest or scattered to the winds? And where will that place be? The answers often speak to the role of religion and spirituality in one's life. They may tell of relationships with family and connections to place. They may be expressions of one's personality or abiding interests.
Consider the final disposition of J. Carter Brown, longtime director of the National Gallery of Art and an elegant patrician descended from the Rhode Island family after which Brown University is named. After his death in 2002, at age 67, Brown was cremated and his ashes put into two urns of brushed aluminum and ebony designed by Paul Matisse, a grandson of Henri Matisse. One urn was interred in a family niche at a church in Newport that was built by his grandmother; the other was retained by his two children and fiancée.
When it comes to what to do with our earthly remains, some people are in denial, unable to contemplate their own death. Some wish to make their own plans, and others are happy to leave the decision to others. David Brinkley, after nearly 50 years in Washington as a broadcaster, is buried in his hometown of Wilmington, North Carolina. Mitch Snyder, who worked for many years on behalf of Washington's homeless, had his ashes buried in the garden of a Lutheran church on DC's Thomas Circle, near the ashes of several homeless people. "Red" Auerbach, legendary coach of the Boston Celtics, who lived much of his life in DC, is buried in a Jewish cemetery in Fairfax County. New York senator Daniel Patrick Moynihan and movie lobbyist Jack Valenti, both veterans of World War II, are buried in Arlington National Cemetery. Art Buchwald, the humorist who wrote a farewell column that was published after his death, lies in a cemetery near his summer home on Martha's Vineyard. James Smithson, the English geologist whose gift created the Smithsonian Institution, was uprooted from a cemetery in Italy and now lies in a crypt inside the Castle on the Mall. Drew Pearson, the muckraking newspaper columnist, was buried on his farm in Potomac. And Katharine Graham, longtime publisher of the Washington Post, lies in Oak Hill Cemetery, beside her husband, Phil, across from her Georgetown mansion on R Street.
Most people now assume that they—or next of kin—will have control over their earthly remains, but that has not always been true. Before the widespread availability of embalming and high-speed transportation, isolation often dictated that the dead be disposed of quickly where they died. Sailors who died midocean were buried at sea. Settlers heading west ended up in graves marked only by a stone or wooden cross, buried and forgotten on the prairie. In the plantation country of Virginia's Tidewater, poor roads to the nearest church meant that people were often buried in gardens on their own land. On Tangier Island in the Chesapeake Bay, bodies were buried in front yards.
Sometimes the emotional closure of a burial or cremation is elusive because bodies are never found. Bandleader Glenn Miller disappeared on a flight over the English Channel during World War II, Amelia Earhart was lost on a flight over the South Pacific, and thousands of soldiers have been "missing in action." Hale Boggs, the Louisiana congressman, was presumed killed in the crash of a small plane in the Alaska wilderness in 1972, but the site has never been discovered. More than a thousand American sailors were trapped in the battleship Arizona when it was sunk by the Japanese at Pearl Harbor, never recovered but honored with a memorial on the surface. Millions of Jews were reduced to ashes by the Nazi crematoria. Enough remains were found to identify only a third of the 2,800 people killed in the 2001 terrorist attack on the World Trade Center. Soldiers have not always had a choice about their final resting place. More than 3,500 Union soldiers are buried where they fell during the Civil War battle at Gettysburg. And the US government maintains 24 national cemeteries on foreign soil for 225,000 soldiers who died during World Wars I and II.
Making Arrangements
Carolyn Richar, a nurse and chaplain with Capital Hospice in Northern Virginia, has watched dying patients and their relatives confront death and the final disposition from many perspectives. "There are those families where everything is well planned out, not only written down but already paid for," she says. "There are those that haven't gone that far but have at least talked about what they want done. There's a group who've never had a full discussion, but there has been a side comment at some point, perhaps at someone else's funeral. And there are some people who just will not discuss it. Somehow they think if they talk about it, it's going to happen."
Americans typically now have much more time to make plans than they once did. Life expectancy is now 80 years for women and 75 for men, compared with 51 years for women and 49 years for men in 1900. Baby boomers have a little time left; the oldest turn 61 this year.
There are a couple of useful rules in taking charge of your body's destiny. Make your choices well in advance, either on your own or in consultation with loved ones. Tell someone you trust of your preference, or put it in writing. Another possibility: a "preplanning" package sold by a funeral home.
A sense of control and peace of mind may accompany these plans—the same psychological benefits that arise from a good estate plan. Making burial or cremation plans in advance also can be helpful for those left behind. Spouses or children don't face guilt about making wrong choices—choices that may have to be made under emotional stress.
Making your wishes known diminishes the chance of a family fight. Anna Nicole Smith's body got as much attention after she died as it did during her Playmate years, ending up after a court battle with a flashy funeral and burial in the Bahamas. And there was the family conflict in 2002 over whether the body of Red Sox slugger Ted Williams should be cryonically frozen for future revival. The last man to hit .400 ended up in Arizona, stored in liquid nitrogen.
Discord may arise, as it does over money, among the siblings who always distrusted each other, second spouses who are despised by the children of the first marriage, or the parents and the partners of gay men and lesbians. The issues range from the big one—burial or cremation—to questions about who gets to keep or scatter the ashes. That may explain why manufacturers offer matched sets of small urns so that ashes can be split in a peaceable manner. It also is one reason Carolyn Richar recommends that a dying person complete a legal document called a "designation for disposition of remains," assigning the task to someone he or she trusts.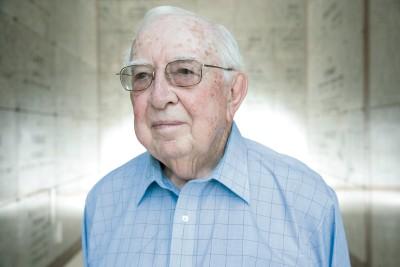 Laid to Rest
Following a black hearse to the cemetery is one of our most common rituals. The pallbearers slide the casket onto a frame that sits over the grave, and the family takes its place in chairs. A clergyman often utters a line from The Book of Common Prayer: "We therefore commit his body to the ground: earth to earth, ashes to ashes, dust to dust."
Though cremation has grown in recent years, two-thirds of Americans still have their bodies buried, intact and embalmed, encased in caskets and concrete vaults. There was a time when the grave was likely to be not far from the place where a person was born and lived. A stone would be engraved with the name not only of the deceased but of a surviving spouse, ready when the day came. Not far away rested generations of parents, grandparents, aunts, and uncles. These grave markers created a sense of place that many people find lacking when ashes are scattered. It is a patch of earth where the bereaved may come to place flowers and pay respects.
Cemeteries also create a historical record of those who have lived in a community. When I return to my hometown in Missouri, I visit the graves of my parents and sister, but I also walk around to see other markers. Over there is the osteopath who delivered me, there a kid I played basketball with who was killed in Vietnam, the gentleman who ran the general store and always wore the same tie, the farmer/horse trader/undertaker who was on the school board with my father, the man with one arm who ran the cafe and could rack up a game of eight ball oblivious to any disability.
Arthur Cotton Moore, an architect who was born and has practiced his whole life in Washington, understands this feeling: "I have a little distaste for cremation. It tends to erase the fact that you were ever on this planet. Being an architect, I have a Pharaohonic itch to build something permanent. I have been thinking I would like my grave to be accompanied by something that would benefit the public, perhaps trees, a canopy, or a bench where people could stop and rest."
Stephen Trachtenberg, the former president of George Washington University, understands how graves offer connections across generations. He used to take his young sons to visit his parents' graves in New Jersey every year, but one of them questioned whether the trip was worthwhile.
"Dad, why are we coming out here? It's not as if your parents actually know that you've been here."
"No, you're absolutely right, they probably don't know," Trachtenberg said. "But I know, so I'm doing it for myself. It makes me feel better."
"Why do you take me?"
"Well, when I die, I want you to follow my example."
Church cemeteries, with the stones a short distance from the sanctuary, were once common. You'll find them in places like Trinity Episcopal Church in Upperville, which was built with money from Paul Mellon, the horseman and benefactor of the National Galley of Art. He is buried there along with his father, Andrew Mellon, a financier who was the gallery's founder and a former Treasury secretary.
Catholics have parish cemeteries as well as archdiocesan cemeteries such as Mount Olivet, a burial ground in Northeast DC founded in 1857. With increased immigration, Washington now has portions of cemeteries set aside for Muslims, and the region has several Jewish burial grounds. Tradition dictates that a Jewish man, for reasons of propriety, not be buried beside a woman who was not his wife or mother.
Other cemeteries cater to African-Americans, who in years past were not allowed to buy plots in cemeteries that buried whites. Lincoln Memorial Cemetery in Suitland contains Washington's most impressive roster of prominent blacks. Included are Dr. Charles Drew, who did pioneering work on blood plasma; Carter Woodson, one of the first scholars of black history; Mary Church Terrell, a civil-rights activist and suffragist; DC mayor Walter Washington; Max Robinson, the first African-American network anchor; and Van McCoy, a singer who sold more than a million copies of "The Hustle." Side by side lie Len Bias, the Maryland basketball star who died of a cocaine overdose in 1986 at age 22, and his 20-year-old brother James, who was killed by a gunshot in a parking lot four years later.
These days most people who choose burial are likely to be interred in large cemeteries open to anyone who buys a plot, which may run up to $5,000 for two spaces. Some of these operate as nonprofit community cemeteries, while others are commercial enterprises.
Many of the commercial cemeteries are newer and located in Washington's suburbs. Parklawn Memorial Cemetery and Menorah Garden in Rockville, opened in 1951, is the resting place of Rachel Carson, the environmentalist and author of Silent Spring; Jeane Kirkpatrick, a United Nations ambassador in the Reagan administration; and J. Willard Marriott, founder of the hotel chain.
America has nothing like Westminster Abbey in London, where England has buried its grandest citizens in a kind of Hall of Fame arrangement. Included are kings, queens, and politicians along with Robert Browning, Geoffrey Chaucer, Isaac Newton, Laurence Olivier, Charles Darwin, Samuel Johnson, Charles Dickens, Rudyard Kipling, and Alfred Tennyson. America does have cemeteries containing many well-known figures. Mount Auburn, founded in 1831 as the country's first "garden cemetery," is located near Harvard and contains the graves of John Bartlett, McGeorge Bundy, Dorothea Dix, Mary Baker Eddy, Felix Frankfurter, Buckminster Fuller, Oliver Wendell Holmes, Winslow Homer, Julia Ward Howe, Curt Gowdy, Henry Wadsworth Longfellow, Bernard Malamud, and B.F. Skinner. Two Washington journalists of note are buried there too—Michael Kelly, the Atlantic editor who was killed in Iraq, and the radical gadfly I.F. Stone.
For star power, no cemetery matches Forest Lawn Memorial Park in Los Angeles, which has been the choice for people in the movie business. Tourists go to look for the graves of Gracie Allen and George Burns, Steve Allen, Gene Autry, Humphrey Bogart, Sammy Davis Jr., Walt Disney, Andy Gibb, Buster Keaton, Liberace, Red Skelton, Jimmy Stewart, Jack Webb, and dozens of other stars.
Mount Auburn was the inspiration for Washington's Oak Hill Cemetery, which lies along Rock Creek Park in Georgetown and was founded in 1849 by William Wilson Corcoran, the banker who also founded the Corcoran Gallery of Art. Its most famous graves include Katharine and Phil Graham, Dean Acheson, David Bruce, and Corcoran himself.
Rock Creek Cemetery, off North Capitol Street, is the resting place for Alexander "Boss" Shepherd, Evalyn Walsh McLean, Alice Roosevelt Longworth, Patricia Roberts Harris, Julius Garfinckel, Upton Sinclair, Henry Adams, and his wife, "Clover," whose grave is marked by "Grief," a haunting sculpture by Augustus Saint-Gaudens. Rock Creek also will be the resting place for Gore Vidal, next to his longtime partner, who died in 2003. Their marker already is erected.
Congressional Cemetery on Capitol Hill has the graves of FBI director J. Edgar Hoover, a DC native who lies next to his parents, as well as Civil War photographer Mathew Brady and composer John Philip Sousa. About 150 people are interred at Washington National Cathedral, including President Woodrow Wilson, Admiral George Dewey, Missouri senator Stuart Symington, Helen Keller, and her teacher, Anne Sullivan.
No burying ground in Washington is as celebrated as Arlington National Cemetery, where active-duty members of the armed services, veterans, high-ranking public officials, and their closest kin have been laid to rest since its creation during the Civil War. More than 310,000 people are interred there, most in graves under uniform white slabs of marble but about 44,000 in columbaria built since the 1980s. President John F. Kennedy lies here, along with his brother Robert and wife Jacqueline, as well as President William Howard Taft. There are generals—"Black Jack" Pershing, George Marshall, "Hap" Arnold, and Omar Bradley—and ordinary enlisted men. There are 12 Supreme Court justices and 16 astronauts as well as Pierre Charles L'Enfant, the Frenchman who rests on a hillside overlooking the capital city he planned. Section 60 is being used for soldiers and Marines killed in Iraq and Afghanistan—about 400 thus far, roughly 10 percent of the total killed.

The Deathcare Business
Choosing to be buried means your body will be handled by a funeral home, an institution that has existed in America for a little over a century. Before the latter half of the 1800s, most people died at home and stayed there, unembalmed, until taken to a cemetery for burial. Various people, perhaps a carpenter who made coffins or a livery-stable owner with a wagon and horses, might be involved, but preparation for burial was mostly a family affair. The body would be laid out briefly in the parlor to be viewed by relatives and friends.
Gary Laderman, an Emory University religion professor and author of Rest in Peace, a book on the rise of the funeral home, says the number of such businesses increased from 10,000 in 1890 to nearly 25,000 in 1920. Several trends were at work. The number of hospitals increased to nearly 7,000 in that same period, which meant that more people died there and fewer at home. Another was the disappearance, especially in cities, of the parlor as a room in many homes.
The biggest factor was the spread of embalming as a way of preserving the body, which required the skills of a funeral director. The technique, which involves replacing the blood with preserving chemicals, had been used on some Civil War soldiers so their bodies could be shipped home. Abraham Lincoln's body was embalmed following his assassination, allowing it to make a two-week ceremonial train trip from Washington to Springfield, Illinois.
Funeral-home directors made embalming commonplace around the turn of the 20th century, convincing the public that it made a viewing of the deceased more palatable and slowed deterioration of a body in the grave. One selling point, Laderman says, was to connect embalming to the ancient Egyptians, who used it along with mummification.
America today has nearly 22,000 funeral homes, which handle about two million burials a year. Many are small operations run by families who have been in the business for generations. But the structure of the industry has been altered by the rise of conglomerates, which have bought lots of local funeral homes and pulled them together into chains. Though the old family names often survive, the conglomerates have introduced vertical integration (owning funeral homes, cemeteries, and crematoria) and economies of scale (centralized embalming facilities and hearse pools). The largest company, Service Corporation International, is based in Houston, is publicly traded, owns more than 1,500 funeral homes and 400 cemeteries in 45 states, and last year had revenues of $1.7 billion. It owns a dozen funeral homes in the Washington area, including Joseph Gawler's Sons in DC, plus National Memorial Park in Fairfax County and six other cemeteries, a pet cemetery, and three crematoria.
The deathcare business sometimes gets bad press, most famously with the publication in 1963 of Jessica Mitford's The American Way of Death. Hardly a year goes by without some scandal tarnishing the reputation of the industry, including everything from price-fixing on caskets to a case in 2002 where a crematorium in Georgia dumped more than 300 bodies in a nearby forest and storage shed, then sent families "ashes" of wood and concrete. Since the early 1970s the industry has operated under a Federal Trade Commission rule intended to ensure that consumers are treated fairly, and the industry maintains a Washington lobbying operation as well as a pubic-relations campaign emphasizing that most operators offer good service.
One of the most promising trends for the industry is the aging of the post–World War II generation. More than 70 million baby boomers were born between 1946 and 1964. These baby boomers, known for demanding control of their lives, are expected to accelerate a trend toward "personalizing" funeral services. For boomers who wrote their own wedding vows, it's logical to write one's own obituary and dictate the details of a memorial service.
These events are expected to become livelier and more secular—Oprah Winfrey is said to have chosen music by the Temptations and Marvin Gaye. A few people already have been memorialized with football-themed tailgate parties or parades of roaring motorcylcles. The deceased are now able to star in "celebration of life" videos shown at their memorial service, and it's possible to have a solar-powered videotape installed in a tombstone. Among the elite, the New York Times reports, memorials are now orchestrated by party planners; Estée Lauder's featured waiters handing out chocolate-covered marshmallows on silver trays.
A Place to Call Home
John "Til" Hazel, a lawyer who was a key figure in the growth of Fairfax County, has known for a long time where he will be buried. His father was a leading surgeon in Arlington, where Til grew up, but in 1950 the doctor bought a 750-acre farm in a valley near The Plains in Fauquier County, where he lived for two decades until his death in 1985. Over the years Til has added to the acreage and now owns several hundred acres where he runs a herd of Angus cows. Both his father and mother are buried in a bucolic cemetery next to Grace Episcopal Church near The Plains. His wife of 41 years, who died in 1995, lies nearby, and when the time comes Til Hazel will be buried there too.
This choice follows the traditional practice in American burials of making symbolic connections. It's in a place that Hazel loves—the part of Virginia where he was born and reared, where he made his money, where he became prominent—and it's alongside relatives loved over many decades. It's an arrangement that's rarer now than in times past, before changes in the way we live began complicating choices about our final disposition.
One of the most powerful complications derives from geographic mobility, which leads to divided affections about place. It is far more common than a century ago for Americans to be born in one place, then live much of their adult lives somewhere else. Many small-town cemeteries have gravesites that may never be used because the sons and daughters for whom they were reserved have long since departed for big cities. You see these sites for sale on eBay.
Transience is a way of life in Washington, where lots of people have careers in politics, the military, the foreign service, and multinational corporations. Such people come and go, part of the time here, part of the time elsewhere, infrequently back where they were born.
On Capitol Hill, the connection with home districts remains so strong that senators and members of Congress who live here for decades are usually buried back home. Strom Thurmond is buried in Edgefield, South Carolina; Hubert Humphrey in Minneapolis; John Stennis in DeKalb, Mississippi; and Joseph McCarthy in Appleton, Wisconsin. In the 19th century the duality of politicians' lives was recognized at Congressional Cemetery on Capitol Hill, where markers known as "cenotaphs" were erected to congressmen and senators who died in office but whose bodies were sent home for burial. About 150 of these still stand, including that of John C. Calhoun of South Carolina.
Going home has great appeal. Dillon Ripley, the ornithologist who was secretary of the Smithsonian for two decades, is buried in Litchfield, Connecticut, where he established a waterfowl sanctuary. Father Robert Drinan, a Massachusetts congressman and Georgetown law professor, is buried in a cemetery reserved for Jesuits in suburban Boston. Thomas Wolfe, the author of You Can't Go Home Again, ended up in a cemetery in his hometown of Asheville, North Carolina.
Among the living who've made their plans, affection for their roots remains strong. Charlie Peters, the iconoclastic founder of the Washington Monthly who has lived in Washington more than 40 years, says he's chosen a cemetery in West Virginia where his ancestors are buried with a view of the mountains and valleys. Charles Manatt, the prominent lawyer and former Democratic Party chair, and his wife, whom he began dating in high school, plan to be buried in the small town of Audubon, Iowa—her family owned the livestock-sale barn there, and he grew up on a nearby farm, which he still owns. Lefty Driesell, former basketball coach at the University of Maryland, hopes to be buried in his hometown of Norfolk in a plot his father bought many years ago for $20.
Deborah Tannen, a Georgetown University linguistics professor for nearly three decades and the author of best-selling books on how people communicate, will be buried in a family plot near her father and mother in a Jewish cemetery where she grew up on Long Island. And Joy Zinoman, who's spent 30 years as artistic director of Studio Theatre, will have her ashes returned for burial in her hometown of Chicago.
It will be a matter of state protocol that Queen Noor, the American-born widow of Jordan's King Hussein who now spends much of her time in Washington, will be buried next to her late husband in a cemetery in Amman, Jordan. Cardinal Theodore McCarrick, former archbishop of Washington, will be entombed at St. Matthew's Cathedral on Rhode Island Avenue, next to predecessors Cardinal James Hickey and Cardinal Patrick O'Boyle. He's decreed that his red galero, the wide-brimmed hat symbolizing his status as a cardinal, be displayed nearby.
Washington's surge in immigration has added a quandary for people whose origins are thousands of miles away. TACA, the Central American airline, charges $1,300 to fly a body from Dulles to San Salvador. That is a lot for many Salvadoran families, who nevertheless may feel the need to send a deceased loved one home to be buried beside relatives. Catholic priests have taken to suggesting cremation as an economical alternative, with assurances that church doctrine now allows it.
But many immigrants are being buried here, either by choice or because it is impossible to return home. Many local cemeteries, especially in the suburbs, have dozens of tombstones with names of people who came quite recently from Asia, Latin America, and other parts of the world. Shipping bodies is a significant part of the cargo business for airlines; thousands are moved in and out of Washington's airports each year. Nearly all airlines do it, with funeral homes bringing and taking away the deceased in lightweight containers. Traffic is especially heavy between the retirement enclaves of the Sunbelt and communities farther north. Airlines compete for business by awarding frequent-flyer miles—usually credited to the funeral home.
Changes in families have complicated final arrangements. Spouses frequently come from varied parts of the United States or the world, making it hard to return in the end to their roots together. Divorce and the early death of a spouse may affect choices. People get married again and may have children by different spouses. It's easy to end up like this: "My mom divorced my dad a long time ago. My first stepdad, to whom she was married 30 years, was cremated. She is going to be buried with her current husband, next to his first wife, and my stepdad's remaining ashes will be put there too."
As cremation becomes more acceptable, husbands and wives may be at odds in ways that rules out the traditional choice of graves side by side. The husband may prefer a grave with a stone, while the wife wants her ashes sprinkled into the Chesapeake Bay. For couples who decide to be buried together, some choose to be laid to rest, right or left, as they slept for years in bed.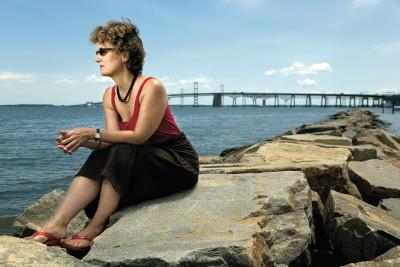 Fire Next Time
Cremation was once considered strange by most Americans. It seemed exotic, the sort of thing practiced by Hindus in India, who burned corpses on funeral pyres and spread the ashes in the sacred Ganges. Or it occurred long ago—performed by Vikings, who loaded a body onto a ship that was set ablaze, or by Greeks and Romans, who used urns for human ashes as well as wine.
The nation's first cremation occurred in Pennsylvania in 1876, shortly after perfection of a dependable furnace by a professor in Italy, and a handful of crematoria were operating by 1900. The clients tended to be well educated, affluent, and from progressive religious traditions, including Unitarian and Episcopalian—along with immigrant Hindus, Buddhists, and Sikhs for whom cremation was the tradition. But cremation never caught on in a big way. In 1963, the year John Kennedy was laid to rest in Arlington National Cemetery, just under 4 percent of Americans chose cremation.
Today the Cremation Association of North America estimates that a third of America's 2.4 million annual deaths lead to cremation. It's especially popular in western states: More than half the deceased are cremated in California, Colorado, Montana, Alaska, and Arizona, and more than 60 percent are cremated in Oregon, Washington, Nevada, and Hawaii. It's least common in the South, with fewer than 10 percent cremated in Mississippi, Alabama, and Tennessee. About 46 percent choose cremation in DC, 35 percent in Maryland, and 33 percent in Virginia.
This cultural shift is exemplified by the fact that John Kennedy Jr., killed in the crash of a small plane near Martha's Vineyard in 1999, was cremated and his ashes scattered at sea not far from the crash site. This would have been almost unthinkable when his father was assassinated. The list of the cremated includes John Lennon, Jerry Garcia, Kurt Cobain, Janis Joplin, Ingrid Bergman, Robert Mitchum, Cary Grant, Marvin Gaye, Bill Haley, Walter Payton, Ann Landers, Johnny Carson, Wilt Chamberlain, Julia Child, and Albert Einstein.
One of the attractions of cremation is flexibility. A funeral is usually held soon after death if a loved one is to be buried, but cremation allows a family to delay a memorial service until a convenient time later. No decision needs to be made right away about what to do with the ashes. In the case of my late wife, Kathryn, half of her ashes were buried beneath a marker in the garden of the Unitarian Universalist Church of Arlington, where she was a member of the board, and the remainder will be scattered in her native Oklahoma and places around the world as a symbol of her love of travel.
Cremation also has grown in popularity because it is far cheaper than burial. The average funeral now runs about $6,500, with additional expense for a gravesite and stone marker. The simplest cremation costs as little as $600, though there may be additional expenses associated with a memorial service. The higher price for a burial comes mostly from the cost of a casket and vault as well as funeral-home charges for embalming, cosmetic work on the body, the hearse, and other services. It's one reason some people who prefer burial now are buying discounted caskets from Costco and online.
Andrea Hay, a social worker with Capital Hospice in Prince George's County, believes cost is the key factor driving the increase in cremations: "We're seeing a lot more situations where people have had to draw down their life insurance during their illness, and there's nothing left. Families would have to take out a loan to pay for a funeral and burial."
Cemeteries occupy lots of land, and more people are choosing cremation because they don't want to take up more space. This is especially true among city dwellers. Space limitations are apparent at Arlington National Cemetery, which is expected to run out of burial plots by 2060, despite being more selective and limiting some veterans to niches in its columbaria.
Religious institutions have dropped longstanding prohibitions against cremation. The Roman Catholic Church did so in the 1960s during the reforms of Vatican II, though the scattering of ashes is not allowed. Cremation remains prohibited among Muslims, whose bodies are washed, wrapped in cloth, and buried quickly without embalming. Judaism frowns on cremation, long regarded as a pagan practice and especially anathema since the Holocaust. If cremation does occur, ashes are to be buried in a Jewish cemetery.
There is a simplicity to cremation, which is a way of accelerating the biblical wisdom that the physical body shall return to ashes. At the same time, some people are horrified by the idea of having their bodies consumed by fire, which they may associate with the flames of Hell. Part of the punishment for Nazi war criminals sentenced to death at Nuremberg was to have their bodies cremated.
Cremation takes a little more than three hours. Furnaces, usually fired by natural gas, are large enough for a body inside a cardboard or wood-chip box. Once the body has been mostly consumed, the remains are ground by a "cremulator" into finer ash and placed in a plastic container about the size of a half-gallon milk carton to be given to loved ones. Though some crematoria allow family members to watch the process—something required in Hinduism—most cremations are solitary events with only technicians present. In the simplest cremations, the body is brought without ceremony from a hospital or hospice directly to the crematorium.
Crematoria have always struggled with the very obese, and most are taken to heavy-duty facilities. Modern technology has created a couple of other problems. Pacemakers must be surgically removed because they may explode in the fire, and hip replacements must be retrieved at the end before the cremains are pulverized.
Scattered to the Winds
Jim Vance, longtime anchor at WRC-TV, has it all thought out. "I don't want one dammed dime spent on a casket," he says. "I want them to burn this old body up, then throw a big party. The only thing I ask is that they play music by Andrea Bocelli and John Coltrane's 'My One and Only Love.' "
And the ashes?
"My relaxation, my therapy, my most cherished thing over many years has been to go off somewhere every year by myself on my bike. And there's a stretch of highway in the desert outside Vegas that's perfect. I want my son and two daughters to ship my bike out there, put on a sidecar, then get on that hog and hold my ashes up in three Dixie cups and let 'em fly."
Reducing the human body to a box of ashes that can be carried in one hand opens an array of possibilities about final disposition. The basic choices are storage, burial, or scattering. About 40 percent are kept by families at home, 37 percent are buried in cemeteries, 20 percent are scattered, and 3 percent are placed in columbaria niches.
Some scattering and burial of ashes is done on land owned by the deceased—perhaps in a backyard, in a garden, or under a favorite tree—though the possibility that the property will be sold gives some families pause. Good manners dictate getting permission to deposit human ashes on land owned by someone else.
Beware of carrying out requests like one described by Gary Laderman in Rest in Peace: A woman was caught spreading her husband's ashes around a blackjack table in a Las Vegas casino; the management summoned a local funeral director, who swept up the ashes and sold the woman a wooden urn adorned with a poker hand. Or this: People surreptitiously leave little piles of ash in the winner's circle at the Kentucky Derby, which are discreetly raked into the Kentucky bluegrass.
Then there was the woman who so loved chocolate that she asked that her ashes be scattered in Hershey, Pennsylvania. And the Maryland football fan whose wife dropped his ashes from an airplane over Byrd Stadium.
Depositing ashes in public parks usually requires a permit, though some people do it quietly and authorities assume a "don't ask, don't tell" posture. National parks, whose natural wonders make a deep and lasting impression on many Americans, get several requests each year.
More than half of ashes that are scattered end up in rivers, lakes, or the sea. Sprinkled from the side of a boat, released from a helicopter, flung from the beach into the surf—the ashes are cast into the wild vastness of the planet. The ashes of everybody from Marvin Gaye and Pat Tillman to Jessica Mitford and Julia Child went into the water. If you prefer something more permanent, a Florida company called Eternal Reefs mixes ashes with concrete to create artificial "reef balls" that are deposited at sea to benefit marine life. One location is off the coast of Ocean City.
The tradition of burial at sea is still a possibility, whether a body has been cremated or not. Federal regulations require that either sort of burial take place at least three nautical miles from shore, and casketed remains must be dropped into water at least 600 feet deep. The US Navy carries out about 400 such burials each year for veterans and active-duty personnel from ships out of half a dozen ports, including Norfolk. Most involve ashes.
It also has become common to scatter ashes from cruise ships. Officers of the ship, in full-dress uniforms, usually accompany loved ones to a rear deck for a brief ceremony before the container of ashes is dropped over the railing into the ship's wake. Among the mementoes: a nautical map of the location.
A few people are choosing to send a symbolic portion of their ashes into space aboard rockets. A Houston company called Space Services, which began flights a decade ago, offers a variety of options. For $495 it will send one gram of remains into suborbital flight, but the company also transports ashes on more expensive flights to orbit the Earth, land on the Moon, and travel into deep space. Among those whose ashes have been dispatched into space are Gordon Cooper, one of the first astronauts; Gene Roddenberry, the creator of Star Trek; and Timothy Leary, the guru of LSD. Hunter Thompson, the gonzo journalist, settled for a loud display in the lower atmosphere—some of his ashes were packed inside fireworks and others blasted from a cannon during a memorial party in Colorado.
One of the edgier moments in the annals of ashes was a claim earlier this year by Rolling Stones guitarist Keith Richards that he had snorted his father's remains mixed with cocaine. Nothing so sensational surrounds the disposition of the ashes of John Lennon, though there is some mystery. Some fans think the Beatle's ashes were scattered in a memorial garden in Central Park known as Strawberry Fields, across the street from his apartment house, but others think Yoko Ono still has them.
There's also the arts-and-crafts option. Ashes are mostly carbon, so there are companies that will compress them into synthetic diamonds for use as jewelry. Artists mix them with paint to produce keepsake canvases or embed them in sculptures. Or you can turn ashes into graphite for use in pencils (250 pencils per person).
Those with more somber taste often prefer to place ashes in a cemetery or church, either burying them in an "urn garden" or sealing them in one of the niches of a columbarium. Cremation has become so popular that 90 percent of cemeteries now have columbaria, 65 percent have urn gardens, and 40 percent have scattering areas. St. Alban's Episcopal Church, in the shadow of Washington National Cathedral, built a columbarium in the late 1980s, one of many churches responding to the rise in cremations. Several universities, including the University of Virginia, also have facilities for the ashes of alumni.
The ashes of about 40 percent of those cremated find a resting place in the home of a loved one. There is a thriving business in urns. UrnsMart.com of Bowie sells models shaped like library books and bowling pins; some incorporate clocks, jewelry boxes, or American flags. Another company offers a "huggable urn" to store ashes inside a teddy bear—a creation sometimes bought by parents who have lost a child. There are those who prefer to keep ashes in some container that honors a passion of the deceased, including motorcycle gas tanks, duck decoys, golf clubs, and martini shakers.
Michael Kahn, artistic director of the Shakespeare Theatre Company, kept the ashes of his late partner on a shelf in his office for four years but at last took them with him on a trip to Paris, where the deceased had enjoyed many good times as a young man. Kahn cut holes in the bottom of two shopping bags and strolled through the garden of the Palais Royal spilling trails of ash—a nice, though perhaps illegal, last gesture. "I think it's important to make it fun for those left behind," he says. "I'm not terribly interested in what happens to my body. I have had lots of fun in Venice, so I decided to put in my will enough money for a couple of friends to travel to Venice, stay in a great hotel, rent a speedboat, and scatter my ashes in the Grand Canal."
See our slideshow of famous Washingtonians' tombstones.
Want to see more photos from Washington events and parties? Click here for Washingtonian.com's photo slideshow page.