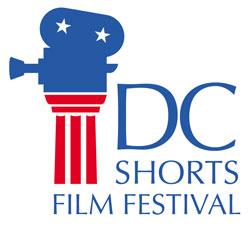 With Jake Gyllenhaal and Cate Blanchett in attendance, Toronto's film festival might be buzzing with attention, but why turn to Canada when an exciting film festival kicks off this week in Washington?
Now in its fourth year, the DC Shorts Film Festival starts this Thursday with a series of films presented in high definition—a first for the festival—at Landmark E Street Cinema (555 11th St., NW).
With 89 films selected for showing from a pool of more than 434 submissions, what began as local filmmaker Jon Gann's response to the general neglect surrounding short films has become an important venue for filmmakers from across to world to show their work. This year, 18 of the shorts are by local filmmakers, including Barberin', directed by Ben Crosibie, which examines a day in the life of a city barbershop, and Vincent Gaines's Hearts of Glass, a documentary on the creative process behind local glass artist Tim Tate's work.
The festival is also sponsoring a screenwriting competition for the first time, with 85 screenplays submitted for competition. Seven will be selected for table readings by professional actors on Saturday, September 15 at 6 PM.
The competition runs through this weekend, with winners announced Sunday at 11 AM at the Gallery Place location of Clyde's restaurant (707 Seventh St., NW). Encore presentations of the winning films and the best of the festival will run through September 20.
Tickets ($12) are available online at DCShorts.com. There will be a free screening of family-oriented films Saturday at 1 PM. For more information and a schedule, visit DCShorts.com.