In Virginia: Susan O'Malley sold a three-bedroom, three-bath Colonial townhouse on South Lee Street in Alexandria for $970,000. Built in 1830, the house has views of the Potomac River. In June, O'Malley stepped down as longtime president of Abe Pollin's Washington Sports and Entertainment, which owns the Washington Wizards and Verizon Center.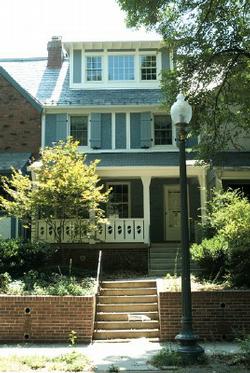 Former Jacksonville Jaguars quarterback Byron Leftwich spent $1.3 million for a new condo in Reston's Midtown North development. A Washington native, Leftwich was a star at DC's Woodson High School and Marshall University in West Virginia. The Jaguars picked him in the first round of the 2003 NFL draft.
In DC: Discovery Networks International CEO Gregory J. Ricca bought a three-bedroom, three-bath penthouse condo in Kalorama for $2.4 million. In a boutique building on Wyoming Avenue, the condo has a private elevator, two parking spaces, outdoor terraces, and ten-foot ceilings. Ricca joined Silver Spring–based Discovery in February; he had been an executive at MTV.
Democratic power couple Howard Wolfson and Terri McCullough bought a four-bedroom, four-bath Tudor-style rowhouse on Cortland Place in Woodley Park for $1.3 million. Wolfson is the top strategist for Hillary Clinton's 2008 campaign; McCullough is House Speaker Nancy Pelosi's chief of staff.
Orthopedic surgeon Carl J. MacCartee sold a Colonial on Van Ness Street in Spring Valley for $1.9 million. The five-bedroom, five-bath house has a banquet-size dining room and three fireplaces. MacCartee is team physician for the Washington Wizards and Washington Mystics.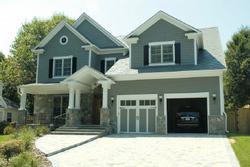 Lawyer Jeffrey Yablon bought a six-bedroom, five-bath Tudor-style home on Cathedral Avenue in Wesley Heights for $3.5 million. Yablon, a partner at Pillsbury Winthrop Shaw Pittman, specializes in tax law.
In Maryland: Media mogul John Hendricks and his wife, Maureen, sold a six-bedroom, seven-bath Georgian Colonial on Persimmon Tree Road in Potomac for $3.5 million. The house has seven fireplaces, a tennis court, pool, and cabana. Hendricks is founder and chair of Silver Spring–based Discovery Communications.
Biotechnology executive Peter S. Greenleaf bought a seven-bedroom Cape Cod on Bethesda's Parkston Road for $2.4 million. Greenleaf is senior vice president at MedImmune, a Gaithersburg biotech company.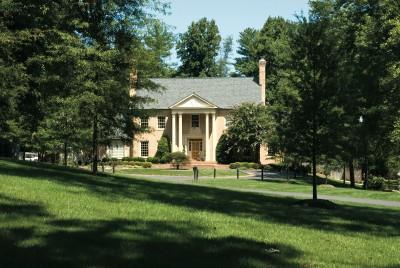 Finance executive W. Landon Banfield IV bought a five-bedroom, five-bathroom Colonial on Potomac's Kingsgate Road for $1.5 million. Banfield is vice president at America's Community Bankers, a national trade association that represents community banks nationwide.