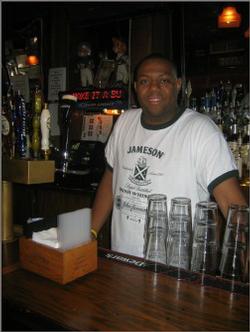 The Pour House on Capitol Hill (319 Pennsylvania Ave. SE) is known for happy hours and drink specials, like $10 pitchers of Miller, on game days. Voted best sports bar in 2006 by WUSA9 viewers, it is located above the Scheisse Haus, its stein-serving sibling. Bartender André Priest is a fixture on the Hill and has been working at the Pour House for nearly two years. He started bartending at Red River Grill (now Union Pub) near Union Station in 1998, the moved to Johnny K's a few blocks from Catholic University.
But Priest wasn't happy in his new digs. Some fellow bartenders helped him get started at The Pour House in 2005, and he's been pouring there ever since. Read below to find out his views on sports and wild nights at The Pour House—but you really should experience his rollicking laugh and Bloody Marys firsthand.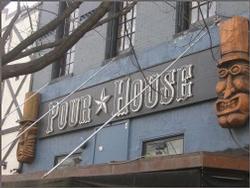 Does the Pour House have a signature drink?

The Pour House is more or less a beer house—we serve a lot of beer. We have a pretty big crowd from LSU and New Orleans, and they say I make a good Bloody Mary, so if I have a signature drink that's it.
Do you have a favorite drink?

Actually, I'm a little partial to wine.
What do you like most about the job?

The people I meet, the people I work with. We've had a couple parties with congressmen. Wednesday nights we have a very large Galludet following. I think a lot of this is repeat business, which to me says that the staff is taking care of the guests.
What's your least favorite part about the job?

Three days: St. Patty's Day, Halloween, and New Year's. Those day are amateur days. People come out and they just get hammered.

What days do you work?

Sunday brunch 9 to 4 and Monday, Wednesday, and Thursdays 4 pm to close.
What's the rowdiest sports season at the Pour House?

College football season. NFL football and NCAA basketball, too, but the best for us is college football.
What kind of fans do you have stop in?

We've got a nice Florida crowd that comes in. Also Arkansas, a very large LSU crowd, a lot of Georgetown, and UNC. We had a good Maryland crowd, but you know . . . they lost.
Who do you think is going to win the NCAA Championship?

Hoyas! Georgetown.