As Jonathan's last weeks as a 29 year-old drift by, he faces increasing pressure from a girlfriend who wants to take their relationship to the next level (tick), and a successful best friend who pressures him to find a "serious" job (tick). Will Jon survive this quarter-life crisis by following his passion and writing a great American musical or will he be waiting tables forever (BOOM!)?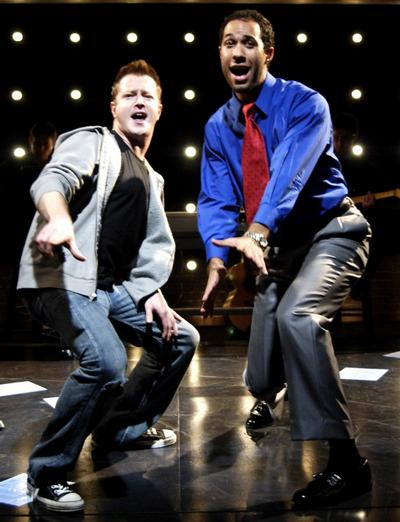 The overall message of the play – living life to the fullest – is made more meaningful given the story of its author, Jonathan Larson. Tick, tick … BOOM! Is a semi-autobiographical musical written by Larson, before his big break-out hit Rent, which won a 1996 Tony Award and Pulitzer Prize. Unfortunately, Larson was unable to enjoy the show's success as he passed away from an undiagnosed aoritc aneurysm on the day of the show's opening; he was 35 years-old. Tick, tick … BOOM! was revisited by Larson's friends after his death and playwright David Auburn dramatically altered the original solo show into a three character rock musical.
The MetroStage production of Tick, tick … BOOM! is a showcase for young artists, which includes director Matthew Gardiner, a handful of designers and three actors. Stephen Gregory Smith is cast in the lead role of Jon, a rapidly-aging, struggling playwright who is rather pessimistic about his upcoming theater workshop. Like his character, Smith is also on the eve of his 30th birthday. "I am almost playing myself on the stage every night," Stephen reports. "As a performer who is about to turn 30, I am wondering what to do with the rest of my life; whether to keep performing, which is hardly lucrative and a very difficult salary to keep you afloat on in this pricey city, or whether to stop performing and get a grown up job. I think that every performer in this town has looked hard at this question."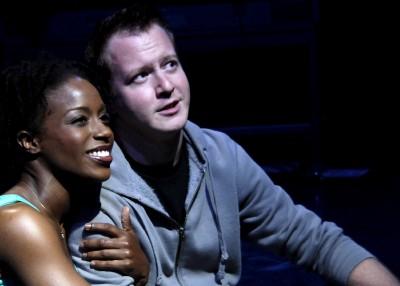 Recent Northwestern graduate Matt Pearson takes on the persona of Jon's best friend, Michael. Looking sharp in a power suit and sunglasses, the Washington native excels in Michael's role as a young business man on the fast track to success. MetroStage regular Felicia Curry has the most impressive voice of the trio, and gives a convincing performance as Jon's girlfriend, Susan.
MetroStage is a cozy venue for this production. A four-piece band is tucked on stage just behind the actors and in front of a wide grid of lights that illuminate the set. The stage itself comes close to the audience, and viewers can sense the energy between Jon and Susan as they sing "Green Green Dress," one of a dozen songs in the production. Other numbers include the initial song, "30/90," Jon's reflections on turning the big 3-0 in 1990, and "Come To Your Senses," a powerful rock ballad.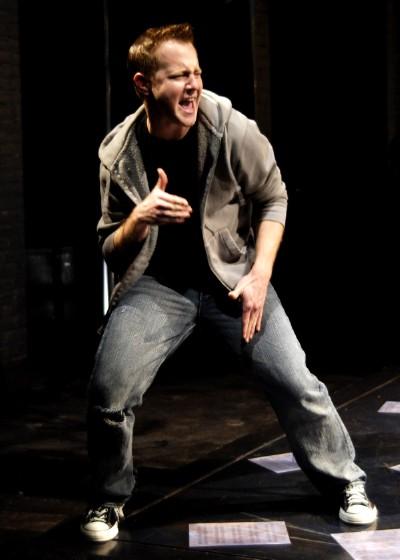 Tick, tick … BOOM! has not been to Washington previously, but you can see it at the MetroStage through November 25. Only one piece of advice for people of all ages: visit the restroom before the show; there is no intermission.
October 11 to November 25, 2007
Tickets: 800-494-8497
Group Sales/Info: 703-548-9044
$35-40

Thursdays and Fridays at 8 PM.
Saturdays at 3 and 8 PM
Sundays at 3 and 7 PM