No matter how much green is in your wallet, a funky belt, like these options, can update your look or simply rejuvenate a great pair of jeans.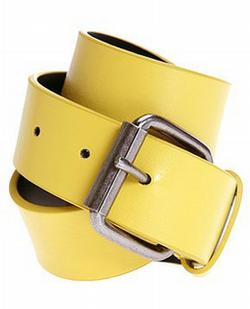 Steal: Keep your pants up in style with this bright-yellow skinny belt (1¼ inches) from Urban Outfitters. Bold and attention-grabbing, it makes a statement without breaking the bank; $14 at Urban Outfitters (737 Seventh St., NW, 202- 737-0259;3111 M St., NW, 202-342-1012).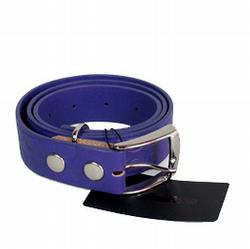 Splurge: Don't mind paying extra for a little pizzazz? This chic purple belt by Original Fake is sure to fit the bill (or the slacks). Pick up the pop-art inspired accessory for $190 at Commonwealth (1781 Florida Ave., NW; 202-265-1830).
Check out more Splurge vs. Steal items: