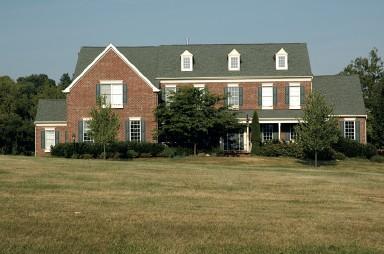 In Virginia: Former US senator Rick Santorum and his wife, Karen, sold a five-bedroom, five-bath Colonial in Leesburg for $850,000. The house has a library and an au pair suite. Santorum represented Pennsylvania from 1995 to 2007; he is now a consultant in the Washington office of Eckert Seamans, a Pittsburgh-based law firm.
PR executive Stephen O'Keefe and his wife, Maureen, bought Bellapais, a six-bedroom, eight-bath Federal-style mansion in Alexandria for $8 million. Situated on 25 acres on the Potomac River, the estate was once part of George Washington's River Farm plantation. O'Keefe is founder and CEO of O'Keefe & Company, a technology-marketing firm.
Backup Redskins quarterback Mark Brunell and his wife, Stacy, sold a seven-bedroom, nine-bath home in Great Falls for $3.5 million. The house has two kitchens, an exercise room, and pool. A month before selling this property, Brunell bought a five-bedroom manse—also in Great Falls—for $3.7 million.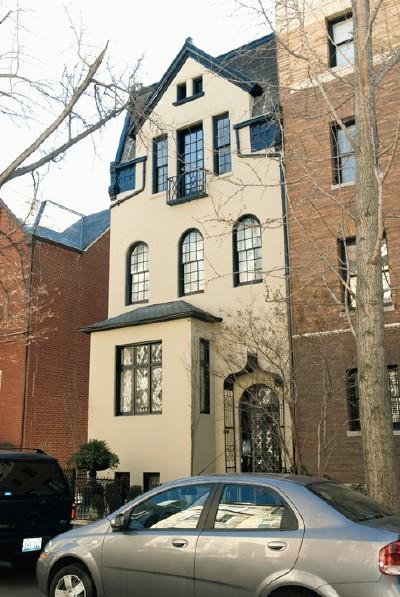 George Radanovich and his wife, Ethie, sold a four-bedroom ranch house in Alexandria's Wellington Heights for $835,000. Radanovich is serving his sixth term in Congress from California.
Telecommunications executive Kyle McSlarrow and his wife, Alison, bought a four-bedroom, five-bath stucco house on Kristina Ursula Court in Falls Church for $1.9 million. A former deputy secretary of Energy, McSlarrow is president and CEO of the National Cable & Telecommunications Association.
In DC: Washington Post Company chair Donald Graham bought a four-bedroom, five-bath Tudor-style townhouse near Dupont Circle for $2.8 million. Built in 1897, the house has six fireplaces and a rooftop deck.
Peruvian writer and political commentator Álvaro Vargas Llosa traded up. After selling a four-bedroom, four-bath Colonial rowhouse in Burleith for $895,000, he bought a three-bedroom, three-bath home in Kent for $1.4 million. The new house has a wall of glass opening to a patio, cathedral ceilings, and a library. Vargas Llosa is director of the Center on Global Prosperity at the Independent Institute, a DC-based think tank. The son of Latin American novelist and onetime Peruvian presidential candidate Mario Vargas Llosa, Álvaro Vargas Llosa is author of two books, including 2006's The Che Guevara Myth and the Future of Liberty.
Biotech executive Peter Nitze and his wife, Elizabeth, bought a four-bedroom, four-bath Colonial on 42nd Place in Chevy Chase for almost $1.2 million. The house has a patio, a Japanese koi pond, and an in-law suite. Nitze is chief operating officer of Martek Biosciences, a biotech firm based in Columbia.