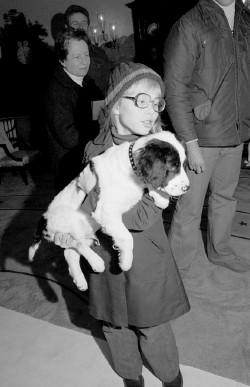 The voting produced a tie between Grits, Amy Carter's dog, and Socks, the Clinton family cat. Each collected 20 percent of the vote.
Runners-up included Liberty, Gerald Ford's golden retriever; Miss Beazley, one of George W. Bush's Scottish terriers; and Millie, George H.W. Bush's springer spaniel, who won 8 percent of the vote—even though in 1989 The Washingtonian put her on the cover as Washington's ugliest dog.
See photos of all the contenders here, and check out our Ultimate Guide to Pets here.
This article can be found in the April 2008 issue of The Washingtonian.