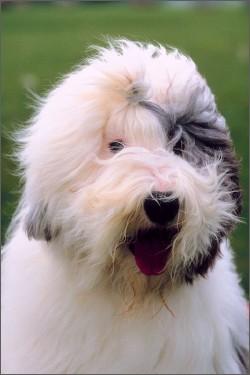 See our May 2008 updated list of dog-friendly happy hours in Washington, DC, and beyond.
Longer days and warmer weather make it more tempting to stay at the bar for another drink. Having a dog at home that needs food, water, and a walk can put a cramp in your style. Luckily, several DC bars offer dog-friendly happy hours so you can spend quality time with your friends, food, and Fido all at once.
On Mondays at Cantina Marina, dogs are allowed on the Southwest waterfront restaurant's colorful patio. There's a complimentary milk bone and dog treat buffet for the canines. For owners, there are $2 hot dogs, chili dogs, and corn dogs as well as $2 bottles of Dos Equis, Corona, and Miller Lite. Cantina Marina's first doggie happy hour this season is May 14. There 's no set time, but it's best to show up between 5 and 7 p.m.
Union Pub's "Pooches on the Patio" starts at the end of this month. The Capitol Hill hangout has an outdoor patio where dogs join owners Saturdays or Sundays noon to 4 (though manager Larry Graham says the day hasn't been settled yet). Last year's happy hours included Blue Moon drink specials and dog cookies available for purchase. Worried that bringing Rover will keep you from watching the Sox? There are TVs on the patio as well as inside.
Starting June 6, Wednesdays at the Helix Lounge in Dupont are the "Dog Days of Summer." Dogs are welcome on the patio and specialty cocktails like "Pet Peeve" and "Pooch Hooch" are served—for people, not dogs. There are no discounts, but a portion of the proceeds goes to the Washington Humane Society. The Society also brings in a dog that is up for adoption to the lounge every Wednesday to mingle with the crowd.
Be advised that some spots no long offer time for drinks and dogs. St.Elmo's Coffee Pub and the Old Town Hotel, both in Alexandria, have canceled their dog-friendly happy hours. Old Town Hotel does plan to re-open to dogs in the fall when its renovations are complete.
Do you have a favorite bar that welcomes your dog? Post a comment and let us know!