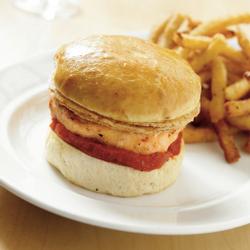 Central Michel Richard, voted one of the area's top ten very best restaurants by the food critics of The Washingtonian, will be part of the Best of Washington party on Tuesday, June 8, at the National Building Museum.
Our critics wrote: "Stylized American comfort food (fried chicken, hamburger, mac and cheese) as translated by an haute French chef. A shot of chef Michel Richard's laughing mug on the wall sets a tone of joie de vivre that attracts the full spectrum of Washington diners—from politicos and media stars to food lovers who can't afford Richard's four-star Citronelle—to this blond-wood dining room five blocks from the White House."
To buy tickets, to the Best of Washington party, click here.