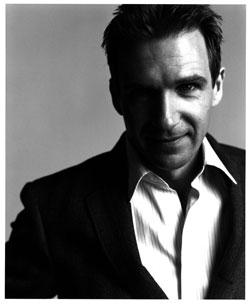 At the Royal National Theatre (nationaltheatre.org.uk) beginning October 8, Ralph Fiennes is taking on the title role in Oedipus, Frank McGuiness's updated version of Sophocles's original. Playing Jocasta is the always reliable Clare Higgins. In repertory through January 24 is the National's popular production of War Horse, a play with puppets about a boy who can't forget his much loved horse. It's suitable for ages 12 and older.
In Gethsemane, also at the National, playwright David Hare trains his keen power of observation and facility with language on the often nefarious connections among politics, the media, and money. The cast includes one of London's most gifted actresses, Tamsin Grieg. Helen Mirren fans will have to wait until June for the actress's return to the National's stage in Racine's Phèdre—sure to be a hot ticket. Also worth noting is that the National now has performances on Sundays.
At the intimate Almeida (almeida.co.uk) in North London, you might be tempted to say it's politics as usual in Waste, a drama, written in 1906, about a would-be political reformer who gets caught in a personal scandal.
Another small theater doing excellent work is the Donmar, (donmarwarehouse.com) in Covent Garden, which is reprising its enormously popular 90-minute show Piaf, about the diminutive French chanteuse with a dreamy voice and tragic life. Because the Donmar is so small and its shows such hits, the theater has added to its season star-laden productions in larger venues. Labeled Donmar West End, these include a new version, by Tom Stoppard, of Chekhov's Ivanov, starring Kenneth Branagh. That will be followed by Derek Jacobi in Shakespeare's Twelfth Night, Judi Dench in Madame de Sade, and Jude Law—directed by Branagh—in Hamlet. Tickets for these ($20 and up) can be ordered through donmarwestend.com.
If that's too heavy going, there are plenty of musicals to keep you humming. There will be a new twist on Charles Dickens this December when the always popular musical Oliver! returns to the London stage with Rowan Atkinson as Fagin. Jersey Boys, a jukebox musical (currently on Broadway), tells the story of the American pop group Frankie Valli and the Four Seasons. But make no mistake, London's Jersey Boys has the accent down—not to mention the lyrics, the beat, and the syncopated movements.
The stage version of Dirty Dancing is true to the movie—word for word, dance for dance. What makes the live performance loads of fun is the London audience. They're wild, they're crazy, they're loud, and they have no intention of keeping their thoughts to themselves. "I haven't had many women," says the male lead (played in the movie by Patrick Swayze). "Liar!" yelled a woman from the balcony.
GETTING TICKETS TO LONDON SHOWS
Making Choices
I recommend the Web site officiallondontheatre.co.uk. Go to "London Shows A-Z," then sort by genre, age suitability, or the name of the show, and you'll end up with everything you need. Buying tickets over the Internet or phone with a credit card isn't a problem for London theaters—it's done all the time.
Discount Tickets
You can also slide over to the TKTS link to see what's available at the half-price booth in Leicester Square. When visiting the booth, be sure to go to the pavilion in the middle of Leicester Square, via Newton Gate, across from the Hampshire Hotel. Don't be fooled by one of the storefronts that claim to sell discount tickets but are in fact "touts"—brokers selling tickets at a considerable markup. The TKTS booth is open Monday through Saturday 10 to 7 and Sunday noon to around 3. It accepts cash, American Express, and Visa. The "booking fee"—i.e., service charge—is about $5.
Ticket Broker
One-stop shoppers who don't want to bother with the minutiae of ticket buying or who prefer to pay in dollars rather than pounds might want to use the services of Keith Prowse, a ticket agency (800-669-8687; keithprowse.com). There is, of course, a markup ($12 per ticket plus a delivery fee of $3 to $7). The seats aren't always in the best locations but are certainly good enough.
To Brolly or Not to Brolly?
For a list of what's on not just at theaters but also at museums, galleries, and nightclubs as well as places to stay and to eat, nothing comes close to the all-knowing visitbritain.com. It even gives you the weather.
For more posts on nightlife, arts & events, and more, click here.