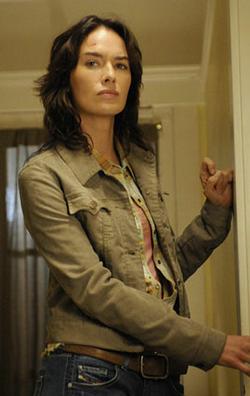 Travis Barker, drummer for the rock band Blink-182, and Adam Goldstein—known as DJ AM—survived a plane crash in South Carolina that killed four other passengers. Barker and Goldstein suffered second- and third-degree burns but are expected to recover.
Swoon. Tina Fey won the award for best comedy actress at last night's Emmy Awards. Thirty Rock also collected hardware for best actor and best comedy series.
For a complete list of winners, click here.
The underrated Fox show Terminator: The Sarah Connor Chronicles got much-deserved attention and love from the New York Times. Now if only Fox would stop showing it at the same time as Gossip Girl.
Hyperion announced it will continue to publish the Hitchhiker's Guide to the Galaxy series despite the 2001 death of its creator, Douglas Adams. Eoin Colfer, author of the Artemis Fowl teen series, will pen the next books.
Pitchfork's One Week Only video feature this week is a documentary about the Seattle punk band the Gits, whose career was stopped short by the rape and murder of lead singer Mia Zapata.
More>> After Hours Blog | Arts & Events | Happy Hour Finder | Calendar of Events
Questions or comments? You can reach us
on Twitter
,
via e-mail
, or by contacting the author directly: