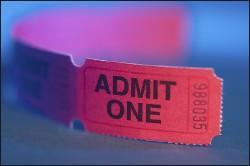 After taking quite some time to step back into the limelight, Maxwell is doing his best to satiate dedicated fans, even if that means scheduling a third show at DAR Constitution Hall—tickets to the first two are nearly sold out. His third consecutive performance will be on Wednesday, November 19. Tickets ($59.50 to $175) go on sale Friday at 10 AM; find available seating for all three shows here.
UK-based folk group Noah and the Whale, which recently released its debut album, Peaceful, The World Lays Me Down, will perform at the Black Cat on Tuesday, December 2. Tickets ($12) go on sale Friday at 5 PM.
Phonte Coleman of Little Brother and Dutch producer Nicolay are the guys behind the Foreign Exchange, a hip-hop duo that formed after the two met each other online but before they even met in person. They're celebrating the release of their new album, Leave It All Behind, with a performance at the Black Cat on Sunday, November 16. Tickets ($18) go on sale Friday at 5 PM.
Soulful R&B artist Anthony Hamilton has lined up a show at the Lincoln Theatre on Thursday, November 13. Tickets ($65) went on sale this morning, but if you're looking to save money, he comes to Rams Head two nights later, and tickets to that show ($35) are also on sale now.
Comedian and ventriloquist Jeff Dunham, whose television specials you may have seen on Comedy Central, brings his show to the Patriot Center on Friday, January 2. Tickets ($49.50) go on sale Friday at 10 AM.
The Wu-Tang Clan's Method Man is teaming up with Redman for a tour this fall, and they'll perform at 9:30 Club on Wednesday, November 26. Tickets ($27.50) went on sale this morning.
More>> After Hours Blog | Arts & Events | Happy Hour Finder | Calendar of Events