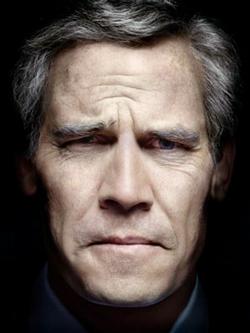 • W., director Oliver Stone's take on President Bush's rise from family black sheep to leader of our country, opens this Friday. The New York Times has a piece on the film and its controversial director, while the Los Angeles Times profiled lead actor Josh Brolin.
• Britney Spears's video for "Womanizer" premiered and, what do you know, she's naked in it.
• What's happening to the world? Beverly Hills Chihuahua was once again the top-grossing film this weekend, raking in about $17.5 million. The Leonardo DiCaprio/Russell Crowe vehicle, Body of Lies, on the other hand, crashed and burned.
• Hell hath no fury like a scorned David Letterman. Just ask John McCain.
• Have indie movies become little more than a formulaic, tired genre? The Washington Post's Ann Hornaday thinks so. She outlines the tropes (dysfunctional families, hip soundtrack, ironic attitude, etc.) and discusses some of the worst offenders. We're looking at you, Napoleon Dynamite, Garden State, and Little Miss Sunshine.
More>> After Hours Blog | Arts & Events | Happy Hour Finder | Calendar of Events