The third Thursday of November marks the release of the 2008 Beaujolais Nouveau harvest—and French law says the bottle can't be corked before then. The anticipation is killing us, so we've rounded up a few local spots that will toast the special occasion. Though some critics say the wine is immature, we say the annual release of a hand-harvested red wine is reason enough to celebrate.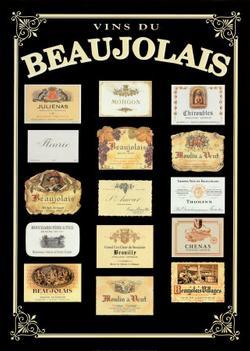 Thursday, November 20: Beaujolais Not-so-Nouveau
The International Club of DC and the French Wine Society are throwing a happy hour featuring appetizers and a glass of Beaujolais Nouveau (additional glasses will be available at a price per glass). Upgrade to the VIP tasting room to enjoy Crus such as Beaujolais, Beaujolais Village, Morgon, Chirouble, Saint Amour, Fleury, Regnie, Moulin-a-Vent, Julienas, Chenas, Brouilly, and Cotes de Brouilly. 6:30 to 8:30 PM. Happy-hour-only tickets are $17 for members and $19 for non-members; VIP tickets (which include happy hour) cost $53 for members and $59 for non-members.
Thursday, November 20 through Wednesday, November 26: Beaujolais Nouveau dinner menu
At Mon Ami Gabi in Bethesda, executive chef Terry Lynch will create Beaujolais-inspired dishes to go with wine offerings. The menu will include oysters with a corn mignonette; cream-of-garlic soup with cabbage, flageolet beans, and ham hock; a roast-chicken sandwich with Camembert cheese, pears, and pineapple-sage aïoli; pan-seared arctic char with red potatoes, caramelized garlic, and Beaujolais-and-bacon sauce; and black-currant sorbet with red-wine syrup for dessert. Select Beaujolais Nouveau wines will be available for purchase. Call 301-654-1234 to make reservations.
Friday, November 21: Beaujolais Nouveau wine and cheese party
The Alliance Francaise de Washington invites you to listen to French accordion music while sipping the much-anticipated wine at the cultural center. Members $25, non-members $35; 6:30 to 9:30.
Friday, November 21: 2008 Beaujolais Nouveau
The French International Culinary Society and the French-American Chamber of Commerce will hold this year's Beaujolais networking event at the Washington Club in Dupont. Chefs from L'Academie de Cuisine, Bistrot Lepic, Et Voila!, and more will prepare the meal while guests enjoy the 2008 wine harvest in addition to other wines and cocktails. Business attire is required for the occasion. 6 to 9; $70 for members, $80 for non-members.
Friday, November 21 and Saturday, November 22: High-end Beaujolais Nouveau
Since the exchange-rate of the Euro is so poor, getting the new wine is quite pricey, according to the manager at Central Michel Richard. This year he decided to offer an older Beaujolais Nouveau by the glass, and pair it with a complimentary glass of a different wine. All day; $10 per glass. 202-626-0015.
Know of a Beaujolais Nouveau event that we forgot? Let us know in the comments.
Related:
DC's Best Wine Bars
This Week's Foodie Events
More>> After Hours Blog | Arts & Events | Happy Hour Finder | Calendar of Events