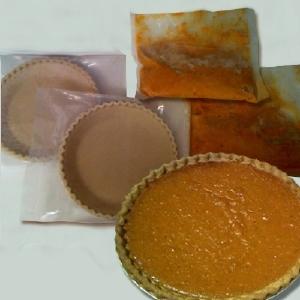 The owners of the Oxon Hill cafe—an offshoot of Henry's Deli Carryout, which opened on DC's U Street in 1968—realized it had a good thing going and now offers pie kits online. For $27 plus shipping, two tins lined with pie crust and two vacuum-sealed pouches of filling are delivered to your door ready for assembly.
The pies are sweet—some might say too sweet—but there's an unmistakable depth of flavor that can't be masked. Plus, they're aggressively spiced, made from all-natural ingredients, and when you're baking them, sugar gathers around the edge of the crust to form a delicious ring of caramel.
While it's still worth visiting the cafe—at least until it figures out how to vacuum-seal and ship its delicious ribs or turkey legs with gravy—sweet-potato pie fans need go no farther than henryssweetpotatopie.com. And then you can tell the truth (sorta) when someone asks whether you made the pie yourself.
Henry's Soul Café, 5431 Indian Head Hwy., Oxon Hill; 301-579-9949.
More>> Best Bites Blog | Food & Dining | Restaurant Finder